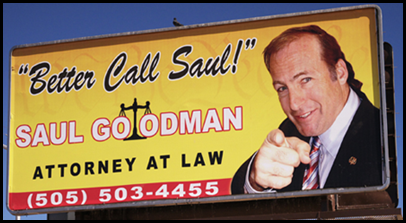 Thanks to the crew at The Korea Observer for publishing a slightly different version of the following and for pushing me to complete it in a timely manner. Your support and friendship are greatly appreciated. And a big thank you to whoever translated this: 韩国淫乱邪教渗透墨尔本 专捡大学美女下. Also, my heartfelt appreciation to Dr. Ji-il Tak for his friendship and continued support. Also, a big thank you to John Power who wrote about this case for Vice. His article helped attract more interest in the JMS cult. Specifically, this Daily Mail article resulted from John's article and that in turn led to more interest and awareness.
Dec. 2017 Update and Spoilers: The charges were eventually dismissed. The decision is available in Korean here and in English here. I'm posting that here at the start as I have yet to get around to completing part 2 despite the passage of almost two years! Part 2 is a monstrous 7,000 word work in progress. With Jeong's release just months away, I sure intend to wrap it up ASAP. Unfortunately, work and other interests often get in the way, and I'm ok with that, but am also annoyed a myself for not finishing it long ago.  So here's Part 1:
The task of describing my experiences to date of being sued by members of Korea's notorious JMS cult is quite a daunting one. I should start by sharing some of the cult's astounding history before describing how I came to be involved and the path I took that led to me facing criminal charges.
That is why Hitler killed 6 million Jews in the gas chamber and rung oil from them. If you don't think that was a great thing, you have nothing to do with me or with salvation.
So said former Moonie and leader of Korea's infamous JMS cult Jeong Myeong-seok on December 13, 1998 at Seoul's Olympic Weight Lifting Stadium. It was to be one of his last public appearances before fleeing Korea several months later, the day after rape allegations aired on national TV. He was subsequently charged with rape in 2001, and Interpol soon issued a red notice alert.
According to JMS's American leader in a recording meant for true believers, Jeong began his fugitive years in Europe and America. In Europe, he spent time in France and Germany where he presumably kept his opinions of Hitler to himself. In the US, he spent time in New York, California, and Hawaii.
The remainder and majority of his fugitive years were spent in Asia where fresh multiple sexual assault allegations surfaced most notably in Taiwan in 2001 and in Japan in 2006 where the cult's activities received nationwide coverage.
In 2003, members of Exodus, an NGO made up of former members and concerned citizens, tracked Jeong to Hong Kong and led immigration officers to his hideout. They had the foresight to bring a camera:
Jeong was promptly arrested on visa violations. He was granted bail and surprisingly fled (again) before extradition proceedings could commence. No one saw that coming. Several months later, the elderly father of Exodus's founder Kim Do-Hyon was bashed with a steel pipe in retaliation.
Following his eventual arrest in China in 2007, Jeong was extradited to South Korea, found guilty of raping female members, and sentenced to a rather paltry 6 years in jail. An appeals court added four years to the sentence. The Supreme Court later upheld that decision.
A more extensive timeline of events is available here, but here are some other noteworthy events. Unhappy with media coverage of their leader's arrest, around 40 cultists broke into the editorial offices of the Dong-A Ilbo newspaper, smashed a glass door, threw around some chairs, and demanded the removal of articles. Their plan backfired.
A prosecutor was fired after he threatened victims and leaked their personal information to his cult leader. It was also reported that in addition to members in the prosecutor's office, Jeong had followers in the National Intelligence Service, the Presidential Security Service, and inside the Blue House.
Personally, the most powerful event was a 2006 press conference at which several rape victims spoke. The sight of those girls covering their faces while screaming and crying never fails to sadden and anger me.
https://vimeo.com/146000296 from Peter on Vimeo.
The people that enabled the crimes committed upon those brave women are the people who are suing me. I have been teaching at Korean universities for over 10 years now and at a women's university for the past three. When I see those girls cry, I see my students, for I work on the cult's prime hunting grounds; my students and friends are its intended victims. When prosecutors presented me with a document to sign in which the cult promised to drop all charges provided I apologise, close my site, and never speak of the cult again, I couldn't say no quick enough.
A cult leader wanted for rape by Interpol leading a cult active on campuses worldwide, a chronic lack of information in English, and a room mate who had just been told someone in her family would die because she had decided to leave Korea's notorious JMS cult are the reasons I started my cult awareness website back in 2003. Encountering the JMS cult while living in Jeong's hometown of Geumsan also awoke in me a latent fascination with totalitarianism, extremism, and indoctrination that shows no sign of waning some 13 years later. The timing didn't hurt either as I realized the truth about the cult just a few days before Jeong's arrest in Hong Kong. It was hard to not become fascinated by the rather obscure but utterly compelling story of a cult leader's flight from justice.
Another rather ironic reason for starting my site is that I was inspired – and it pains me to say this – by one of Jeong's own speeches. A member I knew in Geumsan that first year gave me a small collection of Jeong's sermons to read and reflect on. She had hoped I would be inspired by his sermons. To my complete surprise, her hope was realized. In my defense, they were watered-down vanilla versions that made no mention of Jeong's love for Hitler. The specific sermon was Jeong's sermon of August 31, 2003 entitled "If You Don't Speak Up, No One Will Know":
There are many reasons why people don't speak up. People don't speak up because they assume it's not going to make a difference, because they want to uphold their reputation, and because they get into a habit of not speaking up. A smart and wise person is a person who speaks up boldly each time.
Since I consider myself a smart and wise person, I naturally decided to heed the rapist's words and boldly speak up. His followers were not pleased.
Over the years, I have received numerous unfriendly and not entirely useful comments and emails from various members. I received the most recent from New Zealand just a few days ago. I was also harassed at my place of work by two members at Keimyung University in Daegu in 2006 after I wrote an article about JMS for the Keimyung English Gazette entitled "How to Spot A Woolly Wolf". That unexpected ambush turned out to be quite a blessing as it led to an interesting discussion about Jeong's praising of Hitler, which I recorded.
I gradually became more and more of a threat to the cult. In late November 2006, I tipped off the University of California, San Diego's student newspaper to a secretive cult event on campus. The resulting article, "Alleged Cult Sows Seeds on Campus", won reporter Matthew McArdle an award. In March 2007, Paul Jewsbury, who made valuable contributions to my site, initiated a Sydney Morning Herald article entitled "Claims Sect Using Social Groups to Recruit Members". In late 2013, I assisted Mallory Miller, another American student reporter, with a piece her university was shamefully reluctant to publish. Thankfully, Rick Ross, one of America's leading experts and exit counsellors, published her piece on his site. 
Over the past 18 months, I have been invited to speak on several podcasts about my experiences with Korean cults. I have also given several interviews both in print and on radio. In July 2014, I presented at the International Cultic Studies Association conference in Washington DC on the international expansion tactics of JMS, Shinchonji, Jungshim, and Sewol ferry owner Yoo Byeong-eun.
In 2013, while on a brief visit to my hometown of Canberra, I participated in my first intervention at the request of member's mother. I was as nervous as hell, but the intervention, which was led by Ros Hodgkins, president of Australia's Cult Information & Family Support Network, was successful.
Yesterday was a year since you came to meet me and talk to me about JMS! I just wanted to thank you again for your involvement in helping me to understand the group for what it was, and let you know that I feel a million miles from where I was a year ago!
I mention the above summary of my activities to show that I had begun to succeed in raising awareness of JMS (and other cults, but those are separate stories for another day), I had been of help to lots of families affected by cults, and I had begun to form significant relationships with experts and journalists. Sooner or later, the cult was bound to take notice.
In early January 2014, I was contacted by two reporters. The first was Joel Tozer, an Australian video journalist who was at the time working for SBS's The Feed current affairs show. The other, an American freelance journalist based in Seoul. Both were interested in reporting on JMS, and both sought to contact JMS leadership in Korea for a response. JMS's External Affairs Director, I'll call him Pastor Kim as Kim is the fake name he used when he first called me, was not used to receiving inquiries from English speaking journalists. In fact, I am confident those two separate inquiries, sent within about 24 hours of each other, were the first and second. Pastor Kim correctly surmised I had been in contact with those two reporters. It didn't take him long to threaten me.
That threat to sue didn't come as a surprise. I had a feeling he was building towards a threat when some of the very first words he said to me when he first called demonstrated his knowledge of my relatives on Facebook.
While several of us who appeared in Joel Tozer's report, including Joel himself, were threatened, we stayed the course. The 17-minute report aired on national TV in Australia in May, 2014.
The cult was not impressed. Recently, as part of its wider efforts to cleanse the Internet of critical material, it unsuccessfully tried to have the YouTube upload of that report removed through a fraudulent copyright violation notice issued by one of its Japanese branches:

Following the airing of Joel's report, and in addition to further threats, Pastor Kim became quite abusive.
In August 2015, some 18 months after the first threat, I was surprised to learn that I was in fact being sued by members of the JMS cult. Pastor Kim had by then threatened to sue me numerous times, and I had come to view his threats in much the same way most South Koreans view North Korean threats. I had, however, sought legal advice and felt confident my site complied with Korean and international laws.
A bigger surprise came from the discovery that I was not being sued by Pastor Kim – at least not directly.  I was in fact being sued by the female stars of a series of videos made for Jeong. The videos, which bear the title "Campus Leader", were shown at a 2012 press conference held by former JMS members and members of Exodus, the NGO that tracked Jeong down in Hong Kong. I could describe the videos, but I do not know how. Perhaps a photo from the press conference and two screenshots will suffice.
Since the videos were shown at a press conference that was the subject of various media reports, I didn't think twice about sharing them. If the women's faces and bodies had not been heavily pixelated, I would have had serious second thoughts as I had previously received legal advice, which I heeded, warning against showing members' faces unpixelated.
None of the abusive and threatening text messages I received from Pastor Kim mentioned those women. Vague threats to "not lie" to the media made no mention of any "concern" for the women's reputations so damaged by me sharing their nameless and unidentifiable faces and bodies after they had been shown at a press conference.
In hindsight though, it isn't surprising that the first major legal attack on my site concerned those videos as they offer the clearest window into the cult's goals. The videos are important because they represent the deepest levels of cult involvement. The women's actions are both indicative of the level of indoctrination the cult strives for with regards to selected young women and entirely consistent with the cult's guarded teachings. As such, I fail to see how sharing them to a wider audience that includes the parents of young female members is not entirely in the public's interest.
I'll end part one by sharing one of the more surreal moments of my recent experiences, but please know I am fully aware the women suing me are victims as well and that going through this process and life in general as indoctrinated members of such an abusive totalitarian cult isn't at all easy, but the absurdity of the situation deserves to be at least recognised: I clearly remember staring in disbelief at my quite understanding police interrogator after I had been finger-printed and read the Korean equivalent of my Miranda rights when he first told me who was suing me and why.  "Really? I'm being sued by nude followers of a Hitler-praising serial rapist?" "Yes". Wow. And judging from his recommendation that the charges be dropped, I think "wow" was his response as well. The charges weren't dropped.
To be continued….
Apologies, I have had a hard time finishing the rest of this story. I will try soon, as I sure want to explain further. Suffice to say, I couldn't have been happier with the eventual decision by the prosecution, and I greatly appreciated the chance to meet with prosecuctors and explain my little JMS-watching hobby.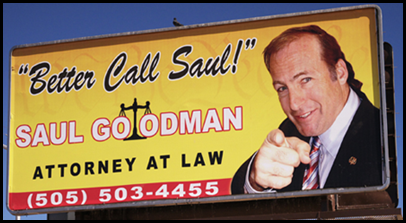 Comments
comments