MAY TO AUGUST



May began with me reading Micheal Crichton's The Andromeda Strain (1969) having just begun it the previous afternoon. The decision to read it came from learning that Daniel H. Wilson is working on a sequel, The Andromeda Evolution, that is due out in November. I finished it the morning of Friday May 2. I'm now quite excited for the sequel.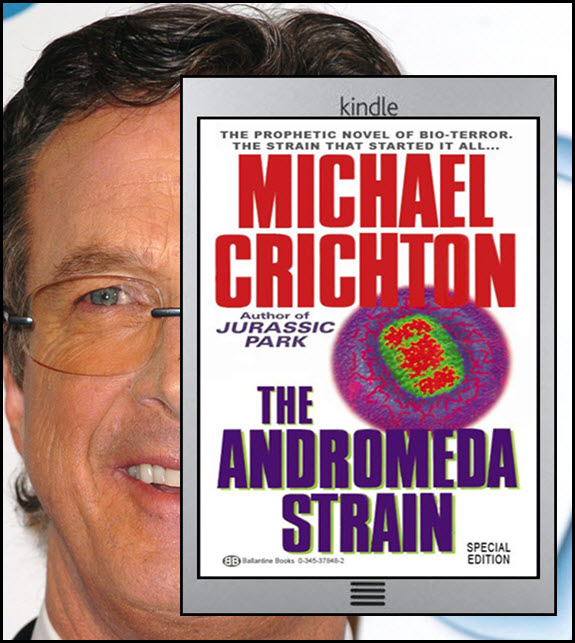 Next, I finally turned to Red Moon (2018), Kim Stanley Robinson's latest. Before it's release, it was a book I thought I would read straight away, but for some reason once it was published, the urge to start it disappeared for about six months. I just saw that it received mix reviews, but I've loved many of his other books and I don't really care much about the opinions of others  especially when it comes to my favorite authors. I was right to ignore the negative reviews. I finished Red Moon the evening of May 15. It was slow in parts, but I enjoyed reading those slower parts, and the pace certainly quickened near the end. I loved the characters as well.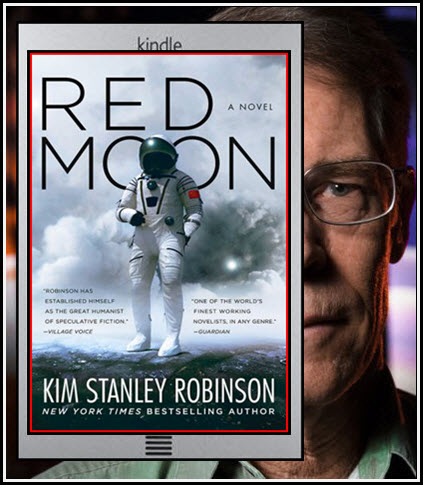 One of the best books I read last year was Adrian Tchaikovsky's Children of Time (2015). Its sequel, Children of Ruin (2019), was just released and from the first page I was captivated. I finished it the morning of May 21, and I remained in that captivated state throughout the rest of the book. May there be another in the series and another and another.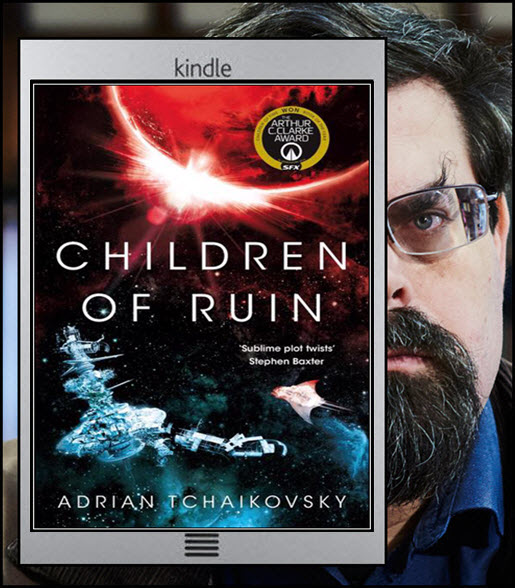 The day after the last Game of Thrones episode aired, I decided to browse a couple of early chapters of the first book, A Game of Thrones (1996). Last year, I reread the prologue and the first chapter. This time, I skipped the prologue and read chapter 2 and then chapter 1. I didn't plan on reading the whole book again, but I found I was enjoying it enough to not want to stop. It's quite fascinating to revisit the book after having read the rest eight years ago and after having watched the TV series and to catch early references to characters, locations, and historical events as the world of Westoros slowly expands with each page. I also reread the fifth and latest book, A Dance with Dragons (2011) in 2014, two years after I had first read it. I then read about half of the fourth book, A Feast for Crows (2005). At some point I also reread all the first book's Daenerys Targaryen chapters as they pretty much tell a self contained story. I don't know how far I'll go with this rereading, but for now I'm really enjoying the first book. I finished it the afternoon of May 29, and I had forgotten how much I enjoyed that first book. The second book, A Clash of Kings (1998) is now back on my books-to-read list.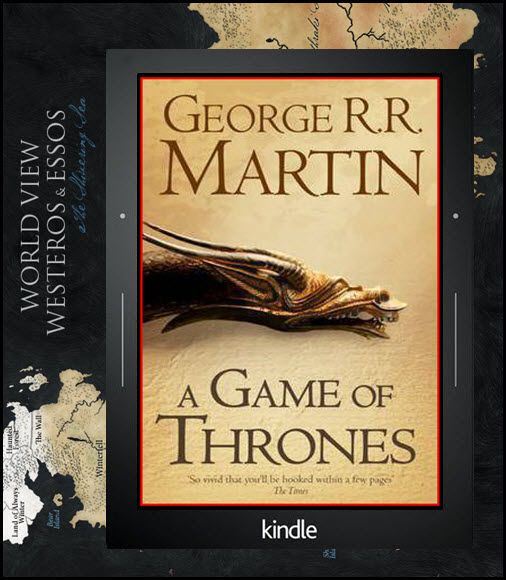 A new Jack Reacher short story was next. Cleaning the Gold (2019) is a collaborative effort with Karin Slaughter, author of the Will Trent series of crime novels. I had never heard of that series nor its author until now. I finished it the early hours of May's last day. It finished rather abruptly and seems to be the start of a series or at least part one of two parter.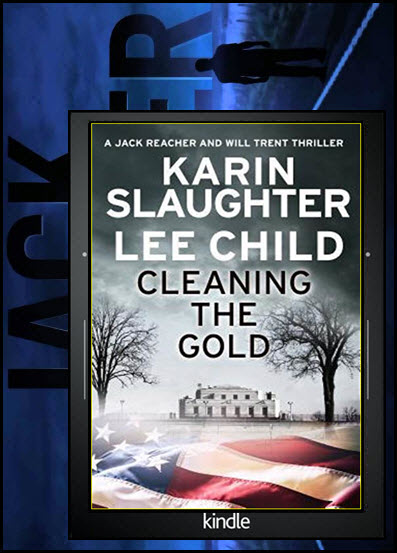 More science fiction from the prolific pen of Adrian Tchaikovsky was next. Walking to Aldebaran (2019) is his third new book this year. I finished it on the first day of June, reading the last 45% of it on one sitting. It was a pretty short novel, and reading it in that session was really just me procrastinating. It was a fun read though and it had an entertaining twist. I don't think a sequel is likely, but I would read one if one were to be written as either a direct sequel or a telling of the story through the eyes of different characters. There is certainly scope to explore the same story through different characters.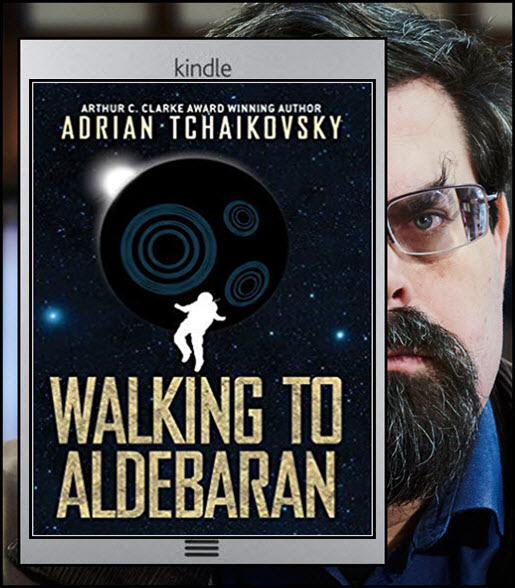 More science fiction was next from an author new to me. The Calculating Stars (2018) by Mary Robinette Kowal won the Nebula Award for best novel. The premise sure sounded interesting: a meteorite strikes the earth in the 1950s. The resulting climate change will soon make the earth uninhabitable; thus, colonization of the solar system becomes an absolute necessity. The first few pages told me I would enjoy this and its sequels, and I read the rest of the book in good time despite wrapping up the marking of over 100 homework paragraphs and essays. I finished The Calculating Stars  just past midnight as June 8 began. After waking at a respectable hour, I read a few related short stories on the author's website:  "We Interrupt This Broadcast", "Amara's Giraffe", and "Articulated Restraint".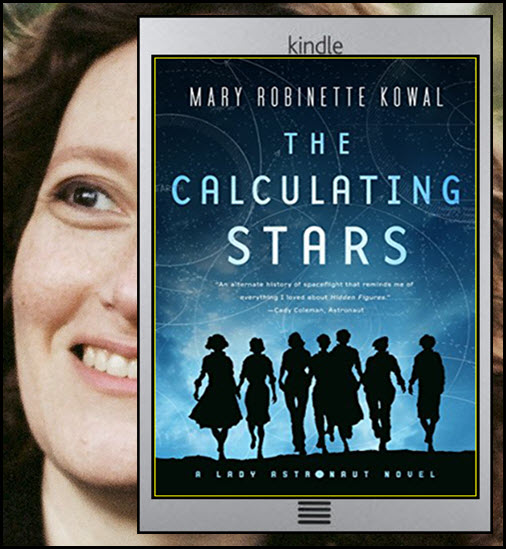 It took me most of the day (Saturday, June 8) to decide what to read next. I thought about continuing The Lady Astronaut saga with The Fated Sky (2018), but I decided to save that for later. After reading glowing reviews, I finally settled on Spiderlight (2016), another Adrian Tchaikovsky novel. As I type this, I have yet to read a page, but I am sure I'm in for a treat even though I absolutely hate spiders. By Monday evening (June 10), I was 64% through it, and – I know I say this a lot – I am loving this book, especially one of the main characters who is quite a unique fish out of water. It's quite humorous in parts as well with some lines that for all intents and purposes made me laugh. I'd finish it tonight if I didn't have so many exams to grade. I finished it the next night, but I really should have been grading exams.
"The Lady Astronaut of Mars" (2013) by Mary was next. It's the first story written in the alternative history that is the Lady Astronaut series of short stories and novels. Being a short story, I read it in one sitting. It provided a very moving glimpse of the future that awaits the young couple introduced in The Calculating Stars.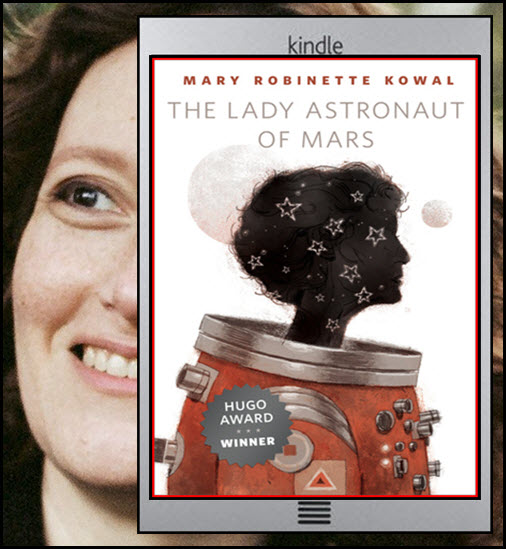 Next up is The Hive (2019), the long awaited sequel to The Swarm (2016), the first book in the second trilogy of novels that tell the history of the wars that took place prior to Ender's Game (1985).
Comments
comments