SEPTEMBER TO DECEMBER

September began with me about 30% into Ben Bova's New Earth (2013). I'm enjoying it far more than its predecessor, Farside (2013) which was the first Ben Bova I have book since I was in my early 20s. I'm no longer in my early 20s. I'm certainly enjoying it enough to want to read more of his books. In fact, I finished it the afternoon of September 1 while on a bus. The love story seemed to come from nowhere, but I still enjoyed it and flew through it.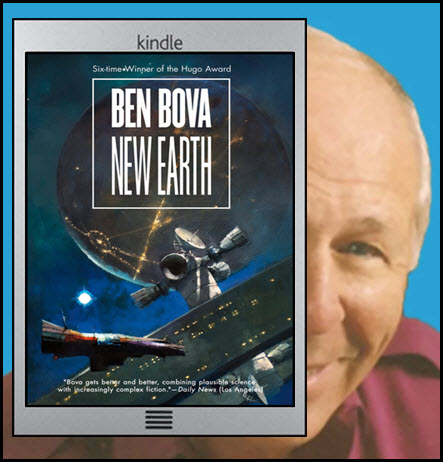 Speaking of books, some of my favorite authors have new books coming out over the next few months: Peter F. Hamilton with Salvation, Stephen King with Elevation and Flight or Fright, Jeffrey Archer with Heads You Win, Lee Child with Past Tense, George R. R. Martin with Fire and Blood, James S. A. Corey with Tiamat's Wrath, Kim Stanley Robinson with Red Moon, Matthew Reilly with Three Secret Cities, and John Grisham with The Reckoning. There's lots of reading ahead, and a lighter work schedule should see me read most of those new books and quite a few others.
After finishing New Earth, I read some of Words Are My Matter (2016), a collection of speeches, book reviews, and essays on literature by Ursula K. Le Guin. I decided to not read it all at once and instead read it between and during other books. Such a brilliant mind and a very deep thinker on literature and the human condition.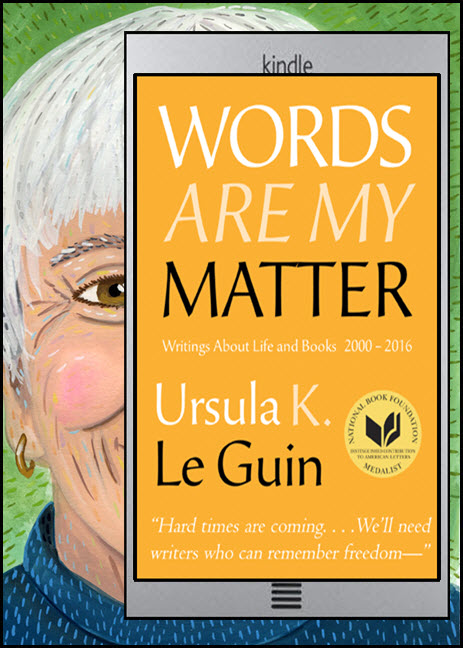 The same night (Saturday September 1), I began Matthew Reilly's The Tournament (2015). The opening chapter certainly hooked me. I think this will be a quick read even though today (Sept. 2) is the last day of the summer vacation. I spent the next few days alternating between The Tournament and Words Are My Matter, reading two or three chapters of each. While still half way through Ursula K. Le Guin's book, I finished The Tournament at exactly 1:33 am Wednesday morning. I was surprised and impressed that a current social problem was explored so thoroughly (and quite graphically) in a book about a 13-year-old Queen Elizabeth 1. I won't provide spoilers, but it's a book that made me more of a fan of the author.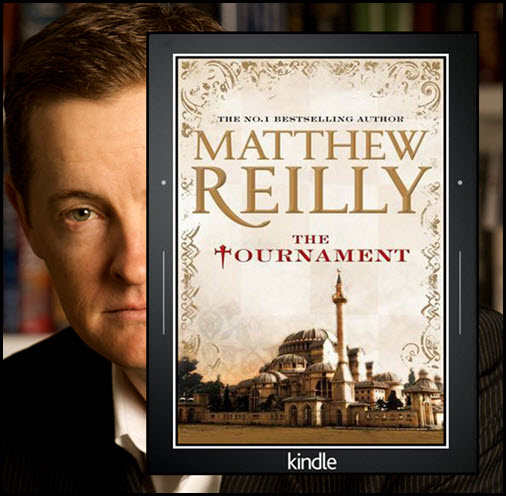 I was eager to finish The Tournament quickly last night and this morning because Peter F. Hamilton's latest book Salvation (2018) was just released, and I am very eager to start it. In fact, I read the first sentence at 1:34 am before calling it a night. I'll have to read that first sentence again. I read just over 10% of it on Wednesday. Actually, I read most of that 10% twice to make character notes. Some of his earlier series of books have dozens of characters and locals, and Salvation is the first in a new series. I'm glad I did that, as the first two chapters really do contain a lot of information and details, and the end of the series will be years away. By bed time Wednesday night, I was at the 58% mark. I didn't expect to make such rapid progress. Needless to say the reason for that progress is because I'm loving it. I finished it early in the morning on Saturday September 8. Wow, that was an incredible journey. I'll be devouring the next book in the series the day it's released.  I loved the structure, too, after I got used to it. The book could be described as a collection of novellas that could be read separately, but are best read as the author intended as you find yourself noticing some important details and in hindsight missing others. I will at some point reread some passages again that in hindsight point to the revelations in those final pages.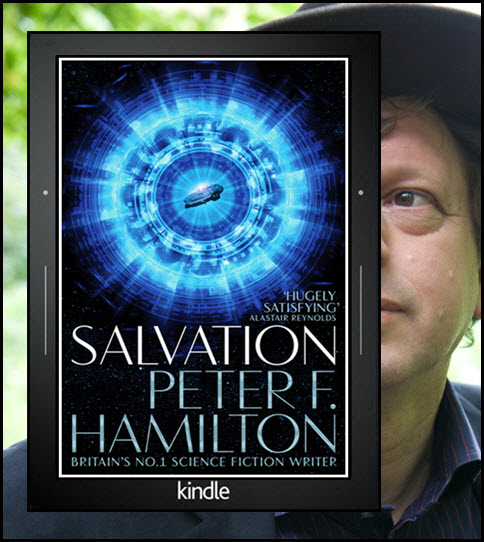 As the ending of the Salvation is so fresh my mind, it's hard to think about what could possibly be next. My brain is full, and all I want to read is its sequel. Alas, the ability to time travel still eludes me. I just read that last year the author announced the Salvation series is a trilogy, so the wait for the complete story will not be short. A book a year works for me. I eventually decided upon Flight or Fright (2018), a collection of horror stories set in planes. A new Stephen King is contained within, and that's what brought the book to my attention, but I've already read three other stories that I enjoyed a lot. I also read a few more chapters of Ursula K. Le Guin's Words Are My Matter. Both books can be read in piecemeal fashion, so I'll alternate between the two and maybe start a novel or a work of nonfiction before I finish them. For today at least (Sunday Sept. 9), I'll alternate between the two. I did that for the next couple of days and finished Flight or Fright the evening of September 11. Apart from the poem at the end, I enjoyed every story. The editors did a great job of assembling the stories, and Stephen King wasn't playing favorites when he included "You Are Released" by Joe Hill, one of King's sons. It was perhaps my favorite of the bunch. As a result,  couple of his books have been added to my "books-to-read" list.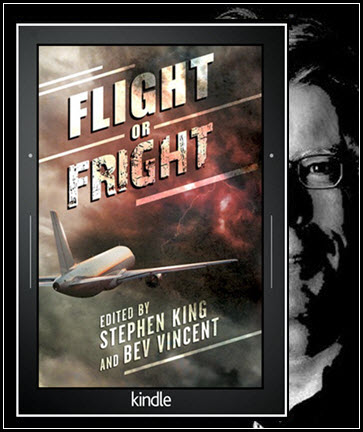 I'm still working my way through Ursula K. Le Guin's Words Are My Matter, but there's no need to rush that, so it's time to choose my next book. As usual, as I type this, I have no idea what that book is. Th decision was soon made: The Martians (1999) by Kim Stanley Robinson, a collection of short stories. I read the first seven or eight stories years ago, but for some unknown reason – the author is one of my favorites – I never finished the book. It's time to correct that sinful oversight. I read the first story the night of September 11 and started the second the next morning. It's Friday evening September 14, and I'm at the 43% mark. I'm enjoying the return to Kim Stanley Robinson's writing style and stories. And by chance, a link to this article was shared today on Facebook about the origins of his Mars Trilogy; The Martians is kind of a companion collection of stories. I surprised to see mention of the novella "Green Mars", which I'm currently in the middle of. I might just reread the Mars trilogy one day. It's been quite a while since I read it. It's Saturday evening, and I'm passed the point at which I stopped years ago. I think the baseball story was the last story I read last time; either that or the Mars constitution pages that followed it. I'm past those now, so I'm now in virgin Mars territory. It's Monday afternoon, and I've  spent today and the last couple of days alternating between The Martians and Words Are My Matter, gradually drawing to the end of both. I finished The Martians a little later. It probably would have been best read soon after completing the author's Mars trilogy; nevertheless, there were some beautiful stories inside. It was nice to revisit the writing style of Kim Stanley Robinson.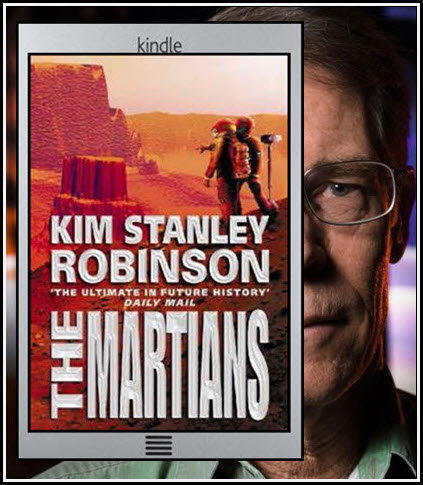 Next up, some more lightish science fiction with a cool title from the keyboard of Ben Bova with Death Wave (2016). I started it last month, but delayed reading it to read the two books that precede it. While I could have continued the book without all that background, those books still provided a nice return after perhaps a 15 or 20 years to the work of Ben Bova. Two days later, I have to say I'm enjoying it. Ben Bova has become something of a guilty pleasure for me. I'll definitely finish the trilogy sooner rather than later and then read some of his earlier books and maybe even reread his Mars. I finished Death Wave on Thursday evening.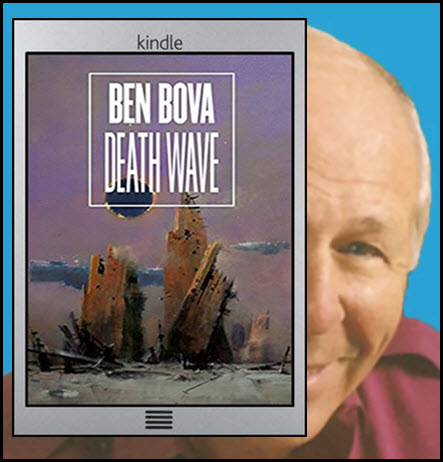 I then read a little more of Words Are My Matter, which I hope to finish tomorrow. The last third consists of book reviews which I was tempted to skip as most are of books I have never heard of and are unlikely to read, but her her reviews showcase how deeply she thinks about the craft of writing and stories in general; that in itself is a journey worth taking. I did indeed finish it the next day, Friday, September 21.  The previous evening, I returned to science fiction mode with Robogenesis (2014), the sequel to Robopocalypse (2011).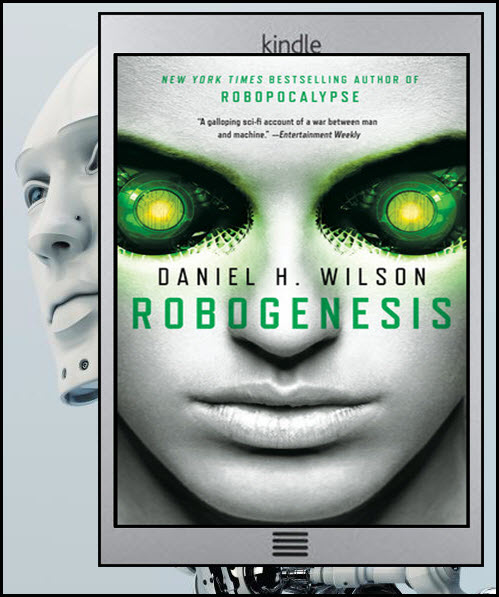 Comments
comments