SEPTEMBER TO DECEMBER

Note: As an Amazon Associate I earn from qualifying purchases via the Amazon links included below.
September began with me about 30% into Ben Bova's New Earth (2013). I'm enjoying it far more than its predecessor, Farside (2013) which was the first Ben Bova I have book since I was in my early 20s. I'm no longer in my early 20s. I'm certainly enjoying it enough to want to read more of his books. In fact, I finished it the afternoon of September 1 while on a bus. The love story seemed to come from nowhere, but I still enjoyed it and flew through it.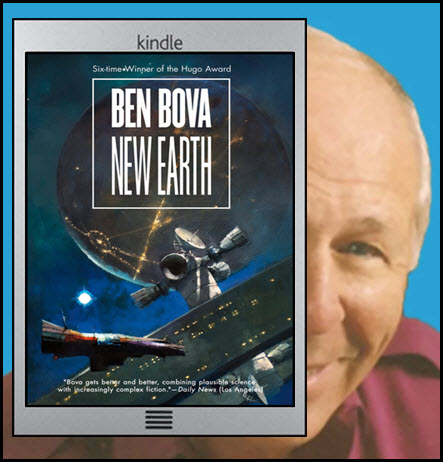 Speaking of books, some of my favorite authors have new books coming out over the next few months: Peter F. Hamilton with Salvation, Stephen King with Elevation and Flight or Fright, Jeffrey Archer with Heads You Win, Lee Child with Past Tense, George R. R. Martin with Fire and Blood, James S. A. Corey with Tiamat's Wrath, Kim Stanley Robinson with Red Moon, Matthew Reilly with Three Secret Cities, and John Grisham with The Reckoning. There's lots of reading ahead, and a lighter work schedule should see me read most of those new books and quite a few others.
After finishing New Earth, I read some of Words Are My Matter (2016), a collection of speeches, book reviews, and essays on literature by Ursula K. Le Guin. I decided to not read it all at once and instead read it between and during other books. Such a brilliant mind and a very deep thinker on literature and the human condition.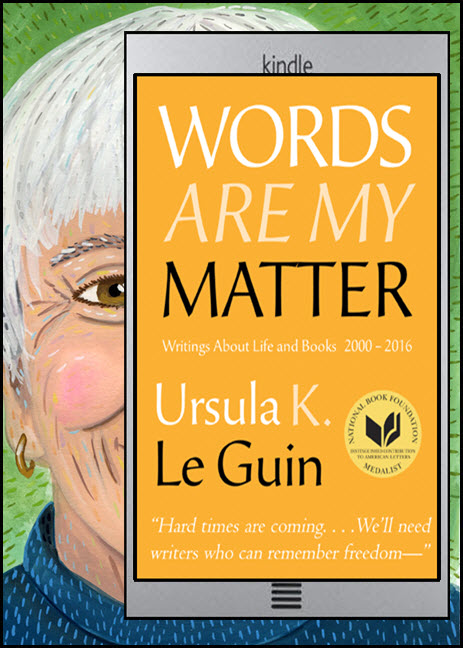 The same night (Saturday September 1), I began Matthew Reilly's The Tournament (2013). The opening chapter certainly hooked me. I think this will be a quick read even though today (Sept. 2) is the last day of the summer vacation. I spent the next few days alternating between The Tournament and Words Are My Matter, reading two or three chapters of each. While still half way through Ursula K. Le Guin's book, I finished The Tournament at exactly 1:33 am Wednesday morning. I was surprised and impressed that a current social problem was explored so thoroughly (and quite graphically) in a book about a 13-year-old Queen Elizabeth 1. I won't provide spoilers, but it's a book that made me more of a fan of the author.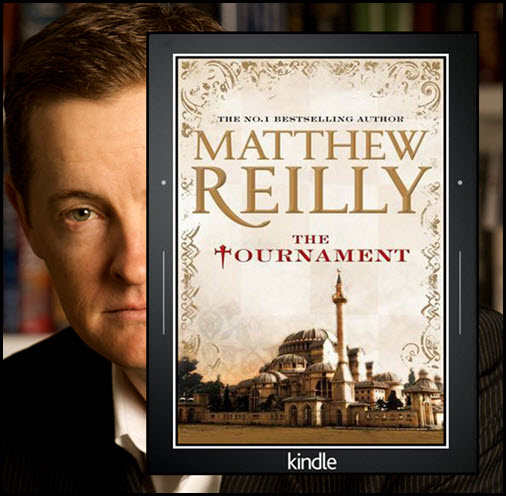 I was eager to finish The Tournament quickly last night and this morning because Peter F. Hamilton's latest book Salvation (2018) was just released, and I am very eager to start it. In fact, I read the first sentence at 1:34 am before calling it a night. I'll have to read that first sentence again. I read just over 10% of it on Wednesday. Actually, I read most of that 10% twice to make character notes. Some of his earlier series of books have dozens of characters and locals, and Salvation is the first in a new series. I'm glad I did that, as the first two chapters really do contain a lot of information and details, and the end of the series will be years away. By bed time Wednesday night, I was at the 58% mark. I didn't expect to make such rapid progress. Needless to say the reason for that progress is because I'm loving it. I finished it early in the morning on Saturday September 8. Wow, that was an incredible journey. I'll be devouring the next book in the series the day it's released.  I loved the structure, too, after I got used to it. The book could be described as a collection of novellas that could be read separately, but are best read as the author intended as you find yourself noticing some important details and in hindsight missing others. I will at some point reread some passages again that in hindsight point to the revelations in those final pages.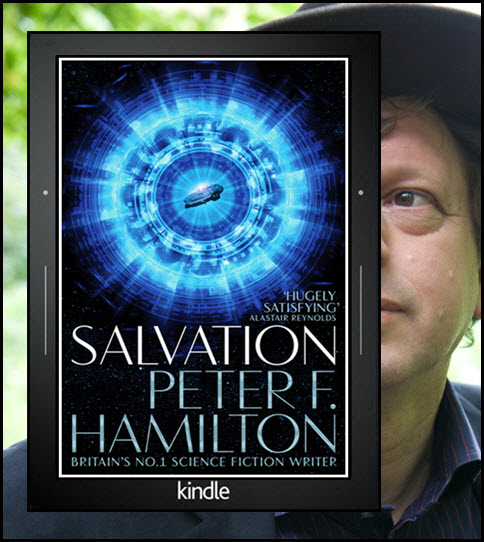 As the ending of the Salvation is so fresh my mind, it's hard to think about what could possibly be next. My brain is full, and all I want to read is its sequel. Alas, the ability to time travel still eludes me. I just read that last year the author announced the Salvation series is a trilogy, so the wait for the complete story will not be short. A book a year works for me. I eventually decided upon Flight or Fright (2018), a collection of horror stories set in planes. A new Stephen King is contained within, and that's what brought the book to my attention, but I've already read three other stories that I enjoyed a lot. I also read a few more chapters of Ursula K. Le Guin's Words Are My Matter. Both books can be read in piecemeal fashion, so I'll alternate between the two and maybe start a novel or a work of nonfiction before I finish them. For today at least (Sunday Sept. 9), I'll alternate between the two. I did that for the next couple of days and finished Flight or Fright the evening of September 11. Apart from the poem at the end, I enjoyed every story. The editors did a great job of assembling the stories, and Stephen King wasn't playing favorites when he included "You Are Released" by Joe Hill, one of King's sons. It was perhaps my favorite of the bunch. As a result,  couple of his books have been added to my "books-to-read" list.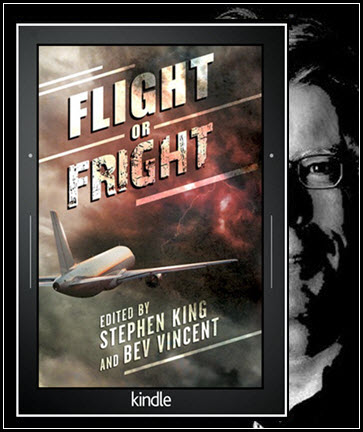 I'm still working my way through Ursula K. Le Guin's Words Are My Matter, but there's no need to rush that, so it's time to choose my next book. As usual, as I type this, I have no idea what that book is. Th decision was soon made: The Martians (1999) by Kim Stanley Robinson, a collection of short stories. I read the first seven or eight stories years ago, but for some unknown reason – the author is one of my favorites – I never finished the book. It's time to correct that sinful oversight. I read the first story the night of September 11 and started the second the next morning. It's Friday evening September 14, and I'm at the 43% mark. I'm enjoying the return to Kim Stanley Robinson's writing style and stories. And by chance, a link to this article was shared today on Facebook about the origins of his Mars Trilogy; The Martians is kind of a companion collection of stories. I surprised to see mention of the novella "Green Mars", which I'm currently in the middle of. I might just reread the Mars trilogy one day. It's been quite a while since I read it. It's Saturday evening, and I'm passed the point at which I stopped years ago. I think the baseball story was the last story I read last time; either that or the Mars constitution pages that followed it. I'm past those now, so I'm now in virgin Mars territory. It's Monday afternoon, and I've  spent today and the last couple of days alternating between The Martians and Words Are My Matter, gradually drawing to the end of both. I finished The Martians a little later. It probably would have been best read soon after completing the author's Mars trilogy; nevertheless, there were some beautiful stories inside. It was nice to revisit the writing style of Kim Stanley Robinson.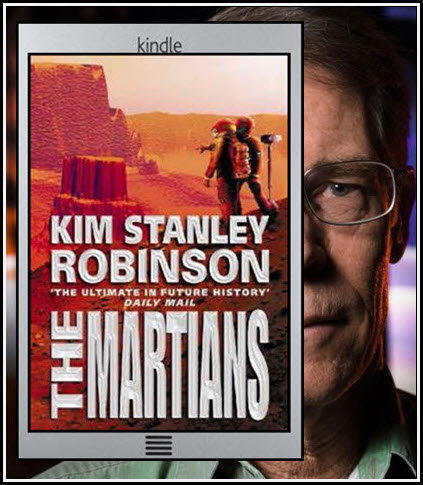 Next up, some more lightish science fiction with a cool title from the keyboard of Ben Bova with Death Wave (2016). I started it last month, but delayed reading it to read the two books that precede it. While I could have continued the book without all that background, those books still provided a nice return after perhaps a 15 or 20 years to the work of Ben Bova. Two days later, I have to say I'm enjoying it. Ben Bova has become something of a guilty pleasure for me. I'll definitely finish the trilogy sooner rather than later and then read some of his earlier books and maybe even reread his Mars (1993), which I read not too long after its publication. I finished Death Wave on Thursday evening.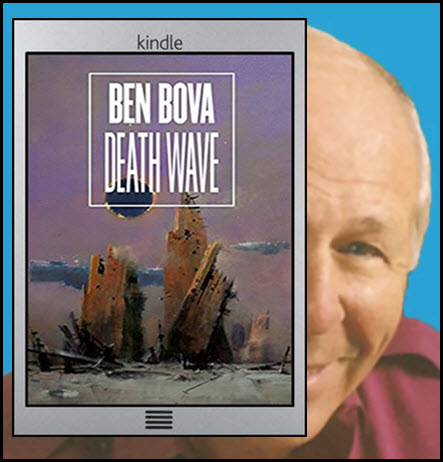 I then read a little more of Words Are My Matter, which I hope to finish tomorrow. The last third consists of book reviews which I was tempted to skip as most are of books I have never heard of and are unlikely to read, but her her reviews showcase how deeply she thinks about the craft of writing and stories in general; that in itself is a journey worth taking. I did indeed finish it the next day, Friday, September 21.  The previous evening, I returned to science fiction mode with Robogenesis (2014), the sequel to Robopocalypse (2011). I'm half way through it as of Sunday night, and I will certainly be reading more books by Daniel H. Wilson. I finished Robogenesis on Tuesday afternoon, September 25. That was hugely entertaining, and like the first book, quite unique. It was one hell of a ride, too. Steven Spielberg had planned to film the first book at one stage with a 2015 release date,  but the project was abandoned due to high costs, a script that wasn't quite ready, and Spielberg's desire to wait until the film could be properly made. He did, however, hand over the directing duties to Michael Bay, but as recently as March 2018, he said he's still heavily invested in getting the movie made. I'd love to hear John Williams's musical depiction of the story, so I'm hoping Spielberg gets his act together and directs the film himself.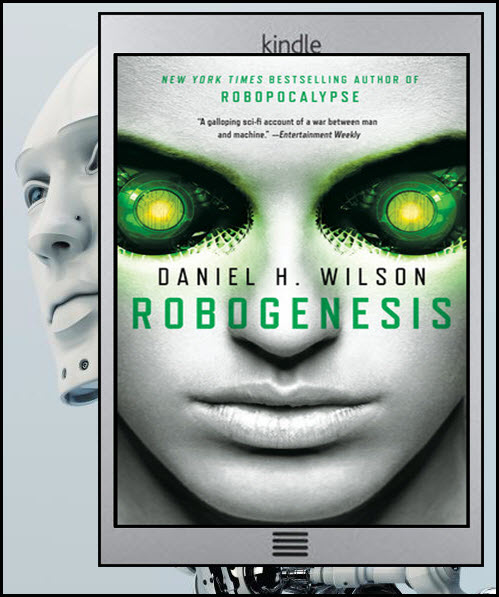 Now, what to read next? I quite like these in-between-books moments of indecision. I'll scroll through my to-read list now and see if the time feels right for one of the books on that quite long list. I have read a lot of science fiction and fantasy recently. It's time for a change, and since John Grisham is so prolific, I'd better get back to working my way through his books. Rogue Lawyer (2015) has an interesting title; that's my next book. I finished it during September's last hour, reading the last 20% in one sitting. That means I enjoyed it and literally couldn't put it down from the 80% mark. I would have finished it sooner if I had had less red wine last night. My list of unread Grisham books is quite long, and I'm thankful for that. No rush to get through them though. I think my next book will be another science fiction. I'll sleep on it and once chosen, I'll start it on the bus to work.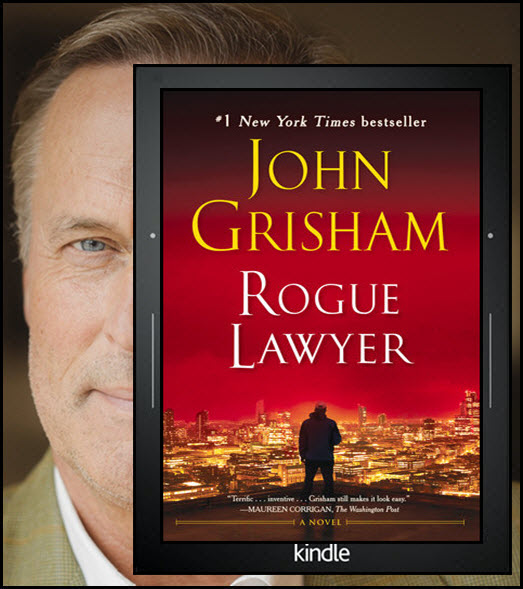 The next book is Ironclads (2017), a novella by Adrian Tchaikovsky. I finished it the next evening, Tuesday October 3. Well, I certainly didn't enjoy it as much as his astounding and earlier Children of Time (2015).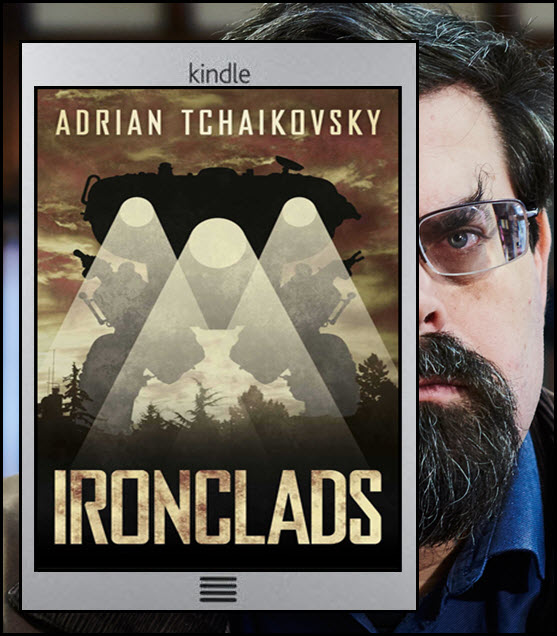 In the early hours of October 3, I started Apes and Angels (2016) the next book in Ben Bova's Star Quest trilogy. The previous two books were summarized in the first few pages, so I needn't have read them. Just kidding – I'm just a sucker for science fiction. And I have to say I'm quite enjoying this one. There are definitely more Ben Bova books in my future.  I thought the decisions and actions of the main characters were at times a little hard to comprehend, but there was an interesting setup for the next book. I finished it Saturday morning, and because of that setup, I went straight on to its sequel Survival (2017), the final book in the trilogy. I read the first 20% in one sitting, and by early the next afternoon, I had finished it. A quick read, but while readable, it was a bit of a let down. Two main characters had the same conversation at least ten times.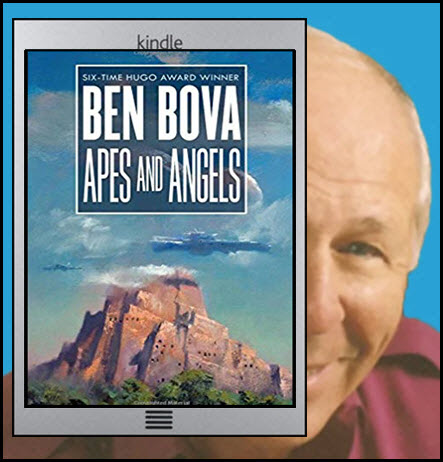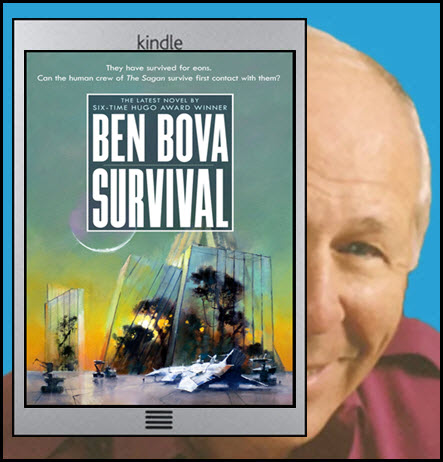 I then read "Partners" (2016), the Rogue Lawyer prequel short story, in one sitting. Short and sweet.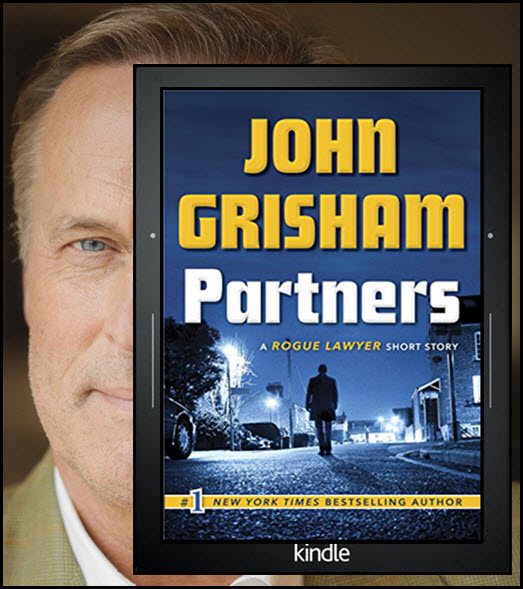 Next up the same day, another short story prequel  of a novel I had recently enjoyed. That novel was The Tournament, and its prequel is "Roger Ascham and the King's Lost Girl" (2013). This one took two sittings because of a friend's farewell party. I really enjoyed it and still have quite a few Matthew Reilly books to read.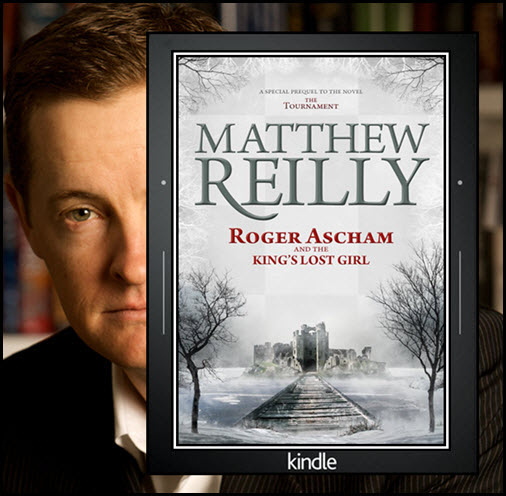 I followed that the next day (Monday, October 8), with another short story associated with previously read books. This time, it was a return to Ursula K. Le Guin's magical archipelago of Earthsea with "The Daughter of Odren" (2014). I read it over the course of the day. It was nice to return to that world.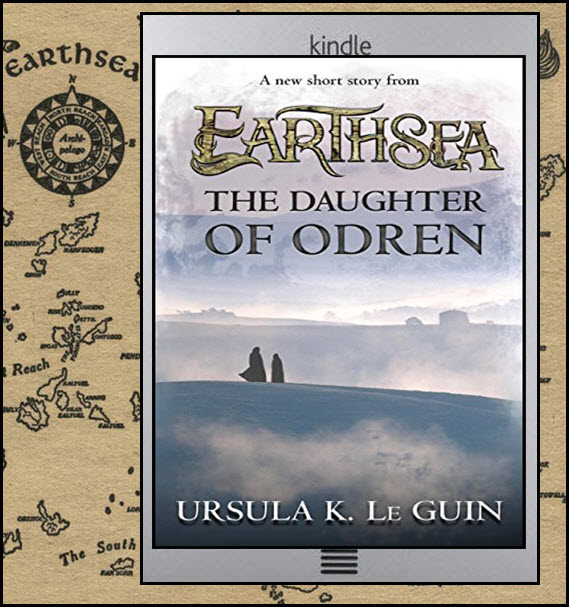 I only read my first Ray Bradbury story a few weeks ago when I read a short story of his in Flight or Fright. It's now time to read more as I quite liked that story, and well, Ray Bradbury does have quite a reputation. The Day it Rained Forever (1959), a collection of short stories, seemed to be as good book to start with.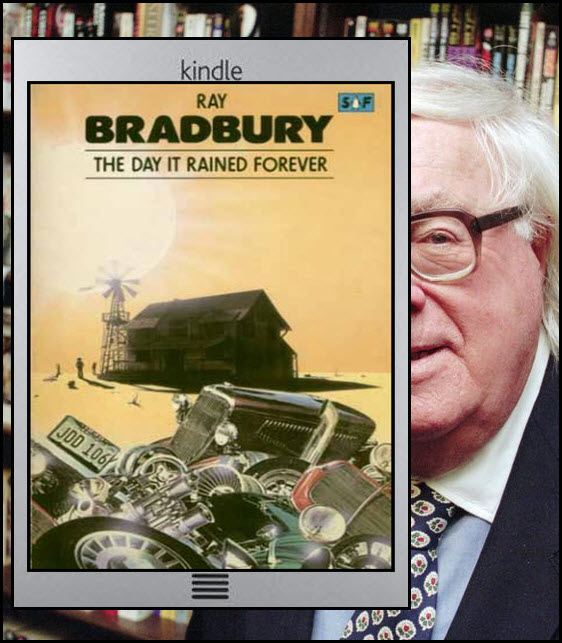 While working my way through the above, I decided to read a work of non-fiction. Sapiens: A Brief History of Humankind (2015) by Yuval Noah Harai fit the bill perfectly although I don't think "brief" belongs in its title. Anyway, it's time to learn more about my species and its history.  For the next few days at least, I'll alternate between that and Ray Bradbury short stories. I finished The Day it Rained Forever during the first hour of Thursday, October 11. I certainly enjoyed it enough to want to read more Bradbury sooner rather than later.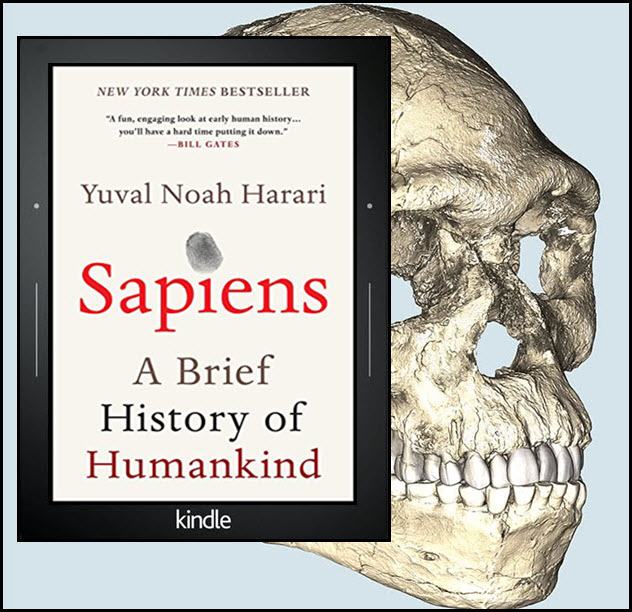 While working my way slowly through the above, I began, A Sound of Thunder (2005),  another collection of Ray Bradbury's short stories. I continued alternating between both over the next couple of weeks. I finally finished Sapiens: A Brief History of Mankind after work on Thursday, October 25. I then read a few more Ray Bradbury stories.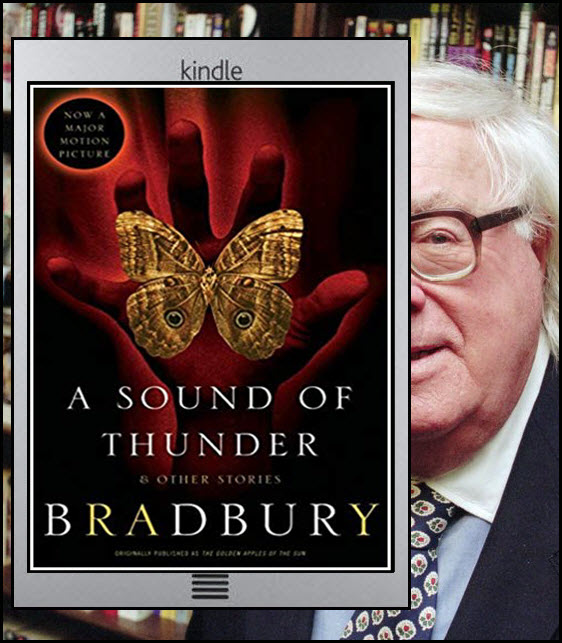 I can start my next book while in the middle of the above short story collection – that's allowed, so what's next? Let me think for a few minutes while I review my reading list. Well, I didn't choose my next book; instead, I read a couple more Ray Bradbury short stories. And I continued until they were all gone. I finished the last story on the afternoon of Saturday, October 27. Strangely, I'm having a hard time deciding what to read next.
That decision wasn't made until the following afternoon when, after reading the description for John Grisham's latest, I decided upon The Reckoning (2018). I was past halfway by Wednesday evening, and am glad I chose to read it. There's quite an intriguing mystery at the heart of the story. I finished it the morning of Friday, November 2. It wasn't quite the ending I was expecting – that's good though, and I found fascinating the parts of the book set in the Philippines during World War 2. I might read more about that. Mr. Grisham recommended some books about that at the end.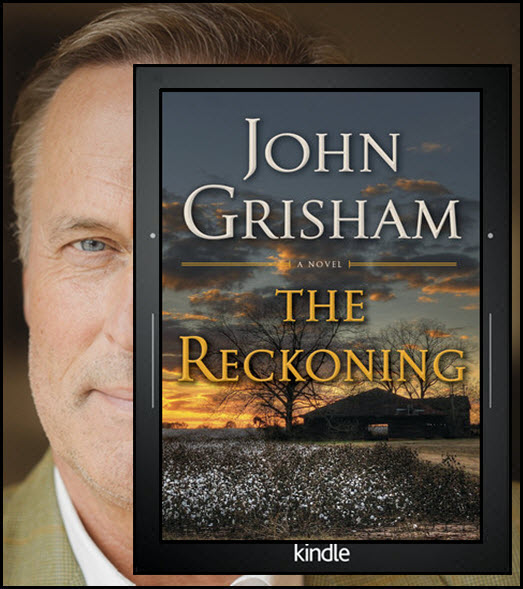 Next up, a return to the world of Jack Reacher in the form of a new short story called "The Christmas Scorpion" (2018). I finished it the same day. I read some pretty negative reviews, but I enjoyed it, and it felt good to be back in Jack Reacher's razor-sharp mind.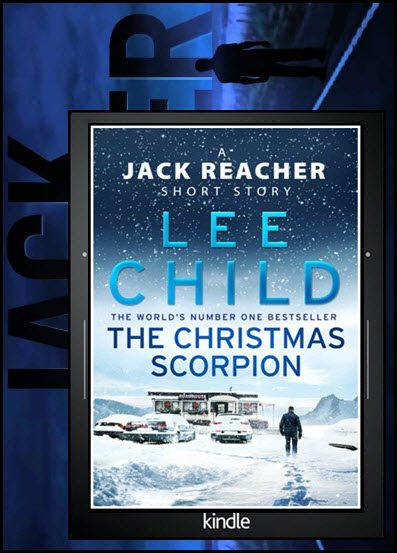 Stephen King's new novella Elevation (2018) was next, and it reads like classic, cozy King. I finished it that same night, just before midnight. It's billed as a novel. If it is, it's a very short one. It felt more like a novella. Either way, it was a lovely story.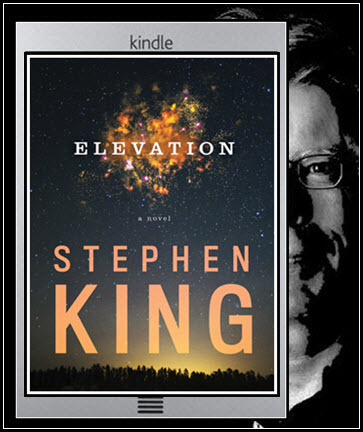 I then decided it was time to read a book by an author new to me. I read the first sentence of The Boy in the Striped Pyjamas (2006) and the decision was made. I was more than a third of the way through it that night. I hope to finish it tomorrow (Sunday, Nov. 4), but work may get in the way. Work didn't get in the way, but perhaps it should have. It was one of those books that I found hard to put down. I wish I could have begun knowing nothing about the story, but if I had known nothing about it, I wouldn't have read it. Poor Bruno. Characters don't more endearing than poor innocent and sweet Bruno. I'll miss him.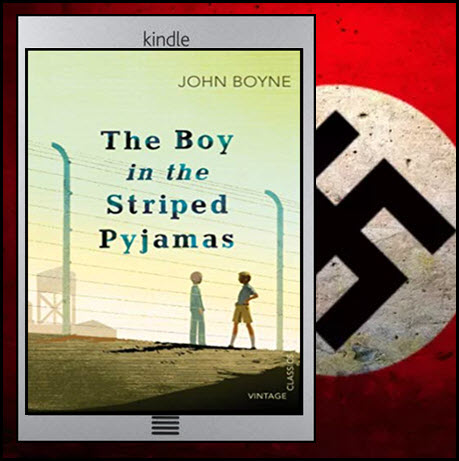 I decided on another collection of science fiction short stories. This may take a while because I plan to read other books between stories. I've read about six or seven Ben Bova books, but The Best of Bova Volume 1  (2016) will be my fist sampling of his short stories. I have to say I enjoyed the first five stories more than the five Ben Bova novels I read recently. I finished it just before 5 pm on Thursday, November 9. I decided to read it straight through rather than in piecemeal fashion. I liked the stories, but the writing didn't particularly grab me. What's next?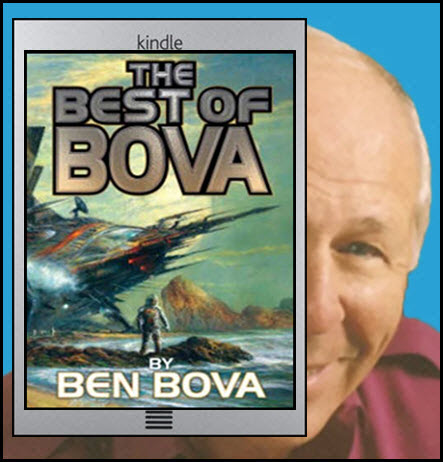 Up next, The Expert System's Brother (2018), my third novel by Adrian Tchaikovsky. At 176 pages, it's not a long novel, and that was one of the reasons I chose it. I'm over half way and am quite enjoying it. I finished it the evening of Sunday, November 11.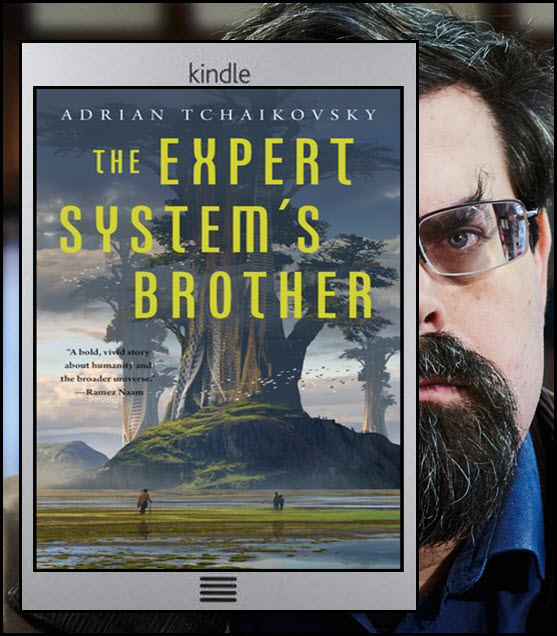 I decided upon Misspent Youth (2002), a Peter Hamilton novel.  I began reading it on the bus to work Monday morning. I'm half way through it, and well, it's different. I finished it the following Monday before getting out of bed. That was both a chore and a bore. I explored a few Amazon reviews and saw comments like: "It's only redeeming quality is that it shows how much Peter Hamilton has improved as a writer" and "There was no plot".  Agree with both. I'm just glad that wasn't the first Peter Hamilton I read as it would have been my last. I had assumed it was one of his first books, but I was just surprised to learn he had written it after he had written several books that I really enjoyed. With that out of the way, I'm sure to enjoy the rest of his books much more.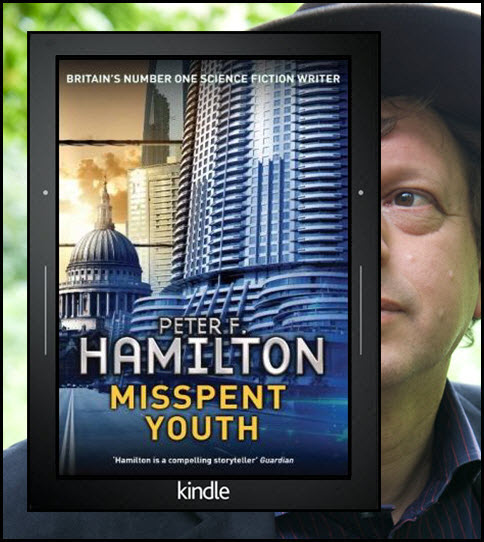 Next up, and also begun on the bus to work Monday morning, is Past Tense (2018), the twenty-third and latest Jack Reacher novel. After Misspent Youth, I need to read a book I am certain to enjoy. By sleep time Monday night, I had passed the 70% mark. I finished Tuesday afternoon. Well, no more Reacher until next November, alas.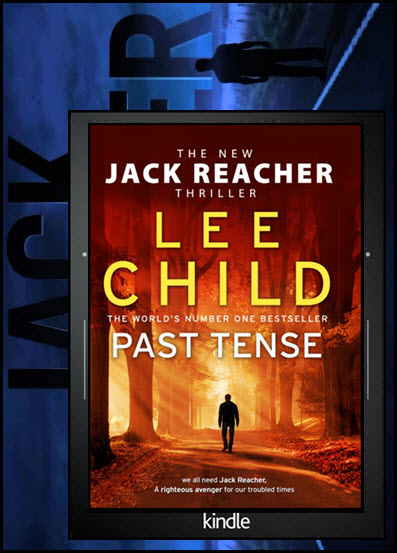 It's been a while since I last read a Dan Brown book. I don't recall exactly, but I think I read The Da Vinci Code soon after it was released in  2003, and I read a few more of his books soon after. Since it has been a while, it felt like the right time to return. I chose his most recent novel, Origin (2017). I finished it Sunday afternoon, reading the last 26% in one sitting. It was certainly at times a real page turner.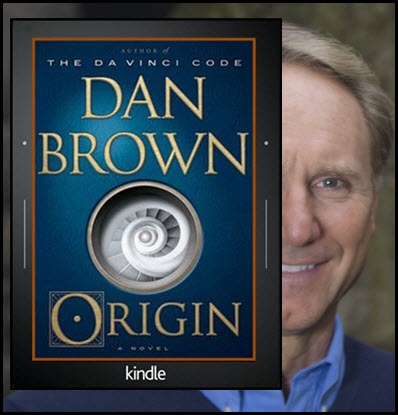 I decided next to read a book by an author new to me. I ended up, after a few minutes of indecision, choosing Provenance (2017), by Ann Leckie, winner of all the major science fiction book awards. I finished it on the last day of November, and I have to say I was underwhelmed by it due to a combination of things: the book was full of speculative conversations, the plot didn't really grab me – the stakes felt remarkably low, and I found it confusing at times. I'm still willing to give Ann's prize-winning trilogy a read, but for now, I'm just glad Provenance is over.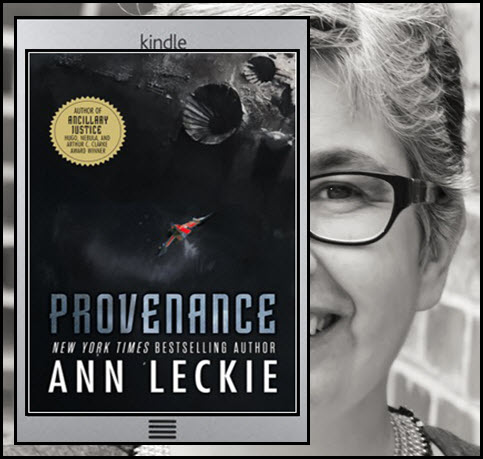 Next, more Ursula K. Le Guin in the form of Changing Planes (2003). a collection of related short stories that I'm sure to enjoy. I finished in bed during the first few minutes of December 2. It's Ursula K. Le Guin meets Sliders, but her parallel worlds are much richer and beautifully described.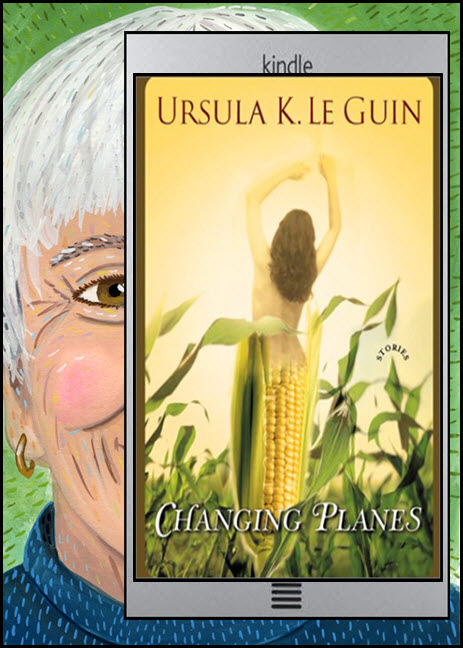 It has been a while since I have read anything by Phillip K. Dick, so I opened up Now Wait For Last Year (1966) and began reading. I finished it on Thursday evening, December 6. He certainly has a unique voice and imagination, but that's enough Philip K. Dick for this year.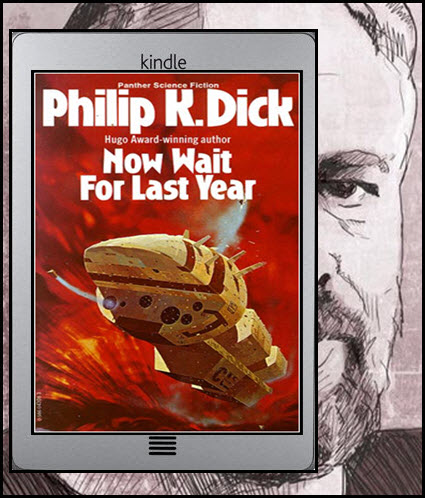 On the bus home, it took me a while to choose what to read next. I eventually settled on The Talisman (1984) by Stephen King and Peter Straub. I read it a long time ago when I wore a younger man's clothes, and it's one of those books, like the books of King's The Dark Tower series, that I have long thought about rereading. It's been a long  time since I read it, but some of the scenes are still quite vivid in my memory. Others are completely forgotten, so for the most part, it feels like I'm reading it for the first time. It's much longer than I remembered and I'm nearing the end Christmas Eve afternoon. So much of it I had forgotten, it really did feel like a first time read for the most part. And it feels it very much belongs in the universe or The Dark Tower. I finished it at 2:20 p.m.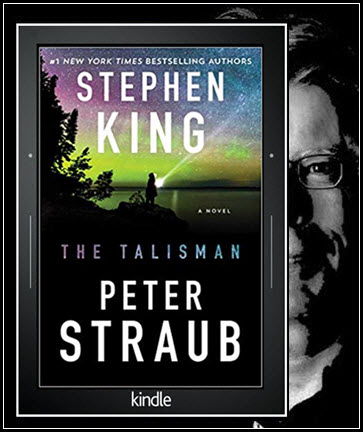 What to read next? I'll decide shortly. It'll probably be the last book of 2018 unless I choose a short one or read a longish one quickly. It'll also be my 81st book of the year, and that's a world record. The decision was soon made and the winner was Daniel Wilson's The Clockwork Dynasty (2017). A few days later, and I'm half way through and absolutely loving it. I finished it the evening of December 28 – another book finished on a bus. The ending left room for a sequel. Fingers crossed!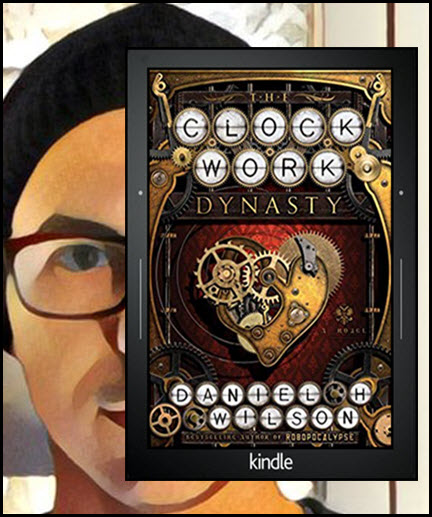 I've yet to read anything by science fiction author Larry Niven. I've only come across his name here and there and in mentions by other authors. Convergent Series (1979) , a collection of short stories seemed like as good a book as any to start with. I began it soon after midnight December 29 and completed the first story before sleep took over my brain. A good start. I'm sure I can finish this before the new year. Turns out I didn't, but I came close. I was at the 79% mark when 2018 became a thing of the past. This certainly won't be the last Larry Niven book I read.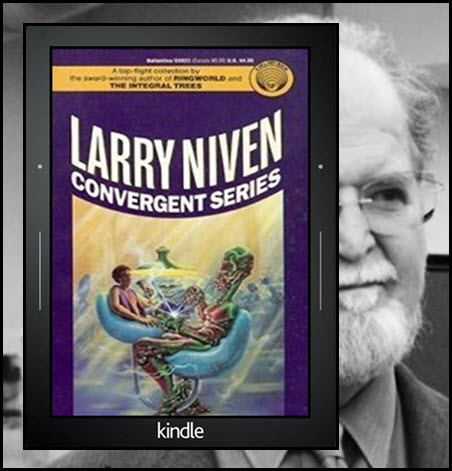 Comments
comments