AUGUST TO DECEMBER



Note: As an Amazon Associate I earn from qualifying purchases via the Amazon links included below.
Book 19: August began with me about a third of the way through Summer of Night (1991) by Dan Simmons, which coincidentally was published the same year as the last book I read, The Dragon Reborn. I first heard of the author after learning he wrote the book that the TV show The Terror (2018) was based on. More recently, I came across his name on two "BookTube" YouTube channels, one dedicated to science fiction and fantasy and the other to horror.  Summer of Night falls in the latter genre.  After reading six chapters, I went back and skimmed them again while jotting down character names and traits and relationships. The book really started growing on me when I resumed. Somethineg scary happened at around the 50% mark and another scary thing happened soon after. I think is the scariest book I've read in a long time and I am just so glad I decided to read this. I finished it a few minutes after midnight on August 6, and I think that was surely one of the best horror books I have ever read. I literally devoured that last 100 or so pages.  (Read between July 27 &  August 6).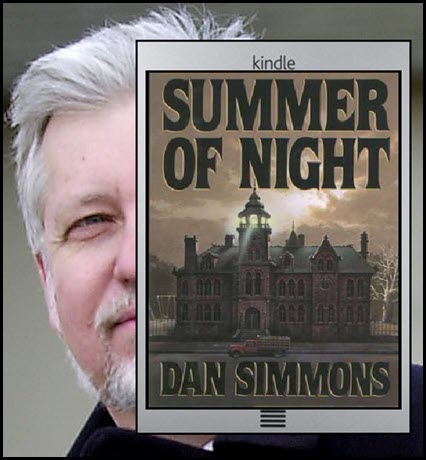 And I should give a plug to the BookTuber who introduced me to this book. Thank you Richard!
Book 20: I don't often decide in advance what book to read next; I almost always make that decision straight after finishing the previous book. For a change – I'm only 17% through Summer of Night as I type this, I have decided well in advance that my next book will be Warbreaker (2009) by Brandon Sanderson. Last year, my office mate told me about his Mistborn series, but the name did not stick in my mind. Then when reading about The Wheel of Time, I learned that Brandon Sanderson completed the series after the passing of Robert Jordan in 2007. What surprised and impressed me was the fact that I found nothing but praise for the final three books written by Sanderson. Yes, he had extensive notes to guide him, but finishing such a popular series to the satisfaction of plenty of fans sounds like mission impossible. I then explored his other books – careful to avoid spoilers – and again noticed really nothing but praise. I then started watching some of his lectures from his fantasy and science fiction writing class at Brigham Young University, which he thankfully shared on YouTube. He struck me as both a great teacher with an encyclopedic knowledge of fantasy and science fiction – I guess that's not surprising – and the art of story creation, again not surprising, but writers aren't necessarily the best writing teachers. As I type this I am literally drooling at the prospect of reading my first book by him. I've yet to read a word of his fiction – apart from skimming quicky out of curiousity the  prologue to The Way of Kings (2010), but I already feel like he is one of my favorite authors. 
It's the afternoon of Saturday August 8, and I'm about one quarter of the way Warbreaker. Witty dialogue, interesting and very distinctive characters, some surprises, an interesting and vivid world and magic system, all written in prose that is very easy to read. I am enjoying this more and more as I get deeper and deeper into the story. I'm almost a third of the way through as I settle down for some Sundat late-night reading. I've reached the point where I am grateful I chose this book and I am sure I'll read the rest of it fairly quickly. (Read between August 5 & …)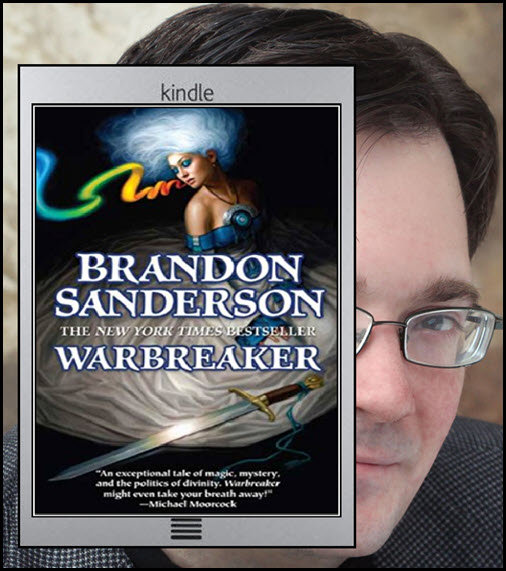 Here's an interesting and concise introduction to his career to date:
WHAT'S NEXT
Book 21: The Three-Body Problem (2008) by Liu Cixin. I normally choose what book to read next upon completing the previous book, but I just noticed that selecting a book much earlier helps me to read the current book faster as I find myself looking forward to what is next. I chose The Three-Body Problem after watching a review of it. In particular it was a desciption of the plot in just a sentence that really piqued my interest.  I had heard of the book before, and a couple of friends have written well of it on Facebook, so I'm confident I'm in for an interesting adventure. Another plus is that this will be the first book I've read by a Chinese author.
Book 22: The Shadow Rising (1992) by Robert Jordan. After three non-Wheel of Time books, I'm ready to return to that world/universe with the fourth book in the series.
Book 23: Ennio Morricone: In His Own Words (2019) is next for a few reasons including his recent passing, more familairity with his music, and simply because it's time for a change from the many recent fantasy and science fiction books I have read.
Book 24:
Comments
comments