JULY TO SEPTEMBER
July's reading adventures began with End of Watch, the final book of Steven King's Bill Hodges trilogy. After just completing the first two very long Outlander books, it was a nice change of style, pace, and length, and I do always enjoy King's writing. I finished it the afternoon of July 4. I've no idea at the moment what's next, but I have a list of summer books handy and a nice 2-hour bus ride tomorrow that'll afford me plenty of time to decide and then start the lucky book.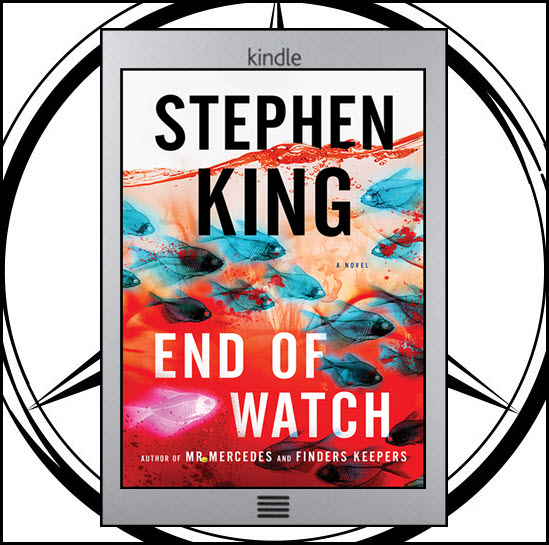 Next, I returned to the Scottish Highlands of the distant and not-so distant past with, Voyager, the third book in the Outlander series. I predict our heroes and heroines are in for a spot of travelling. And I was right! Book completed late on the night of July 21.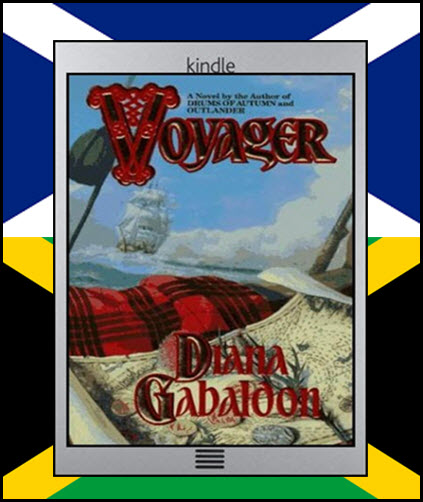 Next up, back to the future with Nemesis Games, the fifth book in The Expanse saga. I read some less-than-glowing reviews last year – and perhaps that's one reason I put off reading this – but 26% in and I'm enjoying it a lot. Certainly less action so far compared to the previous books, but that's fine with me. Sure, a little alien invasion would be nice, but I'm enjoying learning more about the main characters. The calm before the storm perhaps. July 26 Update: 60% in and no complaints. I finished it the next day. Its sequel, Babylon's Ashes, will be released in November. It's going to be a long wait.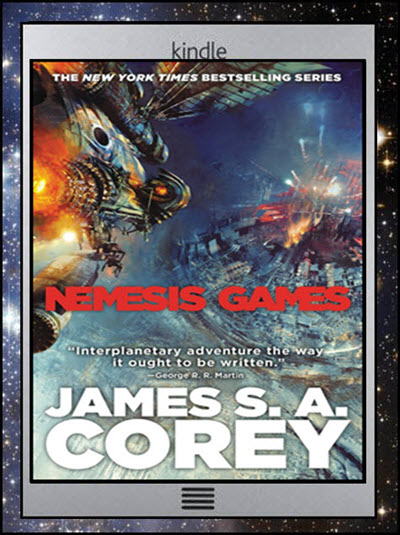 Continuing to let the world of TV and film dictate my reading, I began rereading Stephen King's The Gunslinger, the first book in his epic The Dark Tower saga. I read books 2-7 around 7 or 8 years ago (I know for a fact they were read towards the end of my pre-Kindle life). And those were read long after reading The Gunslinger.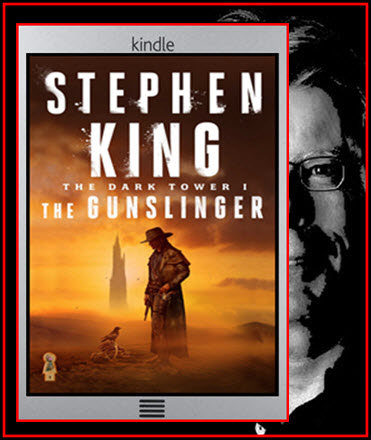 I finished the reread on July 30, and not surprisingly I'm now tempted to continue onto book 2. Reading the revised version of The Gunslinger – King expanded and revised it for consistency after completing book 7 – was fascinating. The hints at things to come, which I was oblivious to the first time around, and all the little tidbits fleshing out Roland's world really added to the enjoyment of the story and made it richer. They also reminded me of the events to come which I had not thought about in years. The desire to continue is strong.
I will reread indeed read the rest of The Dark Tower books – a decision made just this minute, but I have other books I want to read first. There are, after all, other books than these. What's next? As I sit here typing minutes after completing The Gunslinger, I have no idea. I do, however, have a list of books that need reading this year and early next.
I spoke too soon. The end of The Gunslinger reminded me of the horrible beginning of the second book, The Drawing of the Three. Hence, I decided to read that gruesome opening so that it would be behind me instead of in front of me when I eventually returned to the saga. Well, I read that opening chapter and forgot to stop. Twenty percent in, so I might as well continue. It was the fault of the 40-minute subway ride I took in the early evening. I finished it at 2 am on the hot morning of August 2.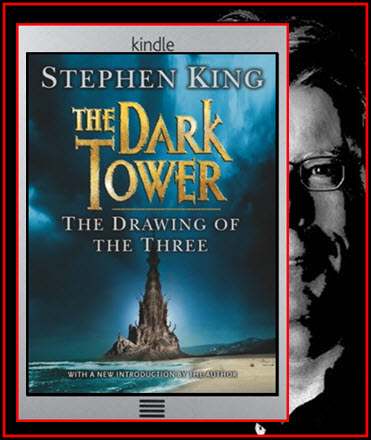 A return to the familiar world of cults was next with The Unbreakable Miss Lovely: How the Church of Scientology Tried to Destroy Paulette Cooper. Cults trying to discredit critics is something I can certainly relate to. I finished it the night of August 7.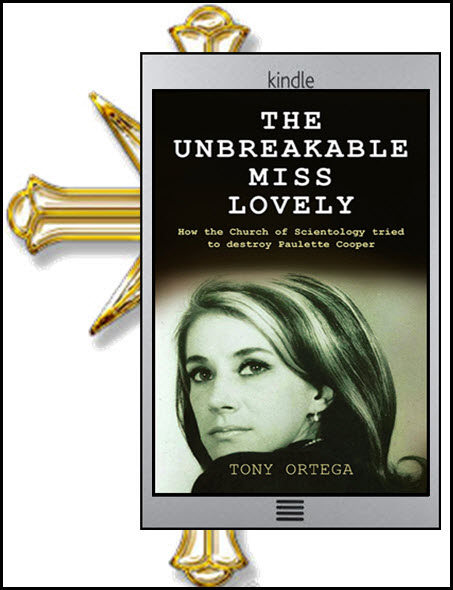 And now it's time to complete my journey through the magical archipelago known as Earthsea with The Other Wind, the final book in Ursula K. Le Guin's wonderful fantasy series. I finished it during the first hours of August 12. Perhaps my favorite of the series as we saw a slew of characters from the previous books fulfill their destinies. Not a whole lot of action, but plenty of beautiful, touching writing and storytelling. A fitting end to the tale of a man from Gont.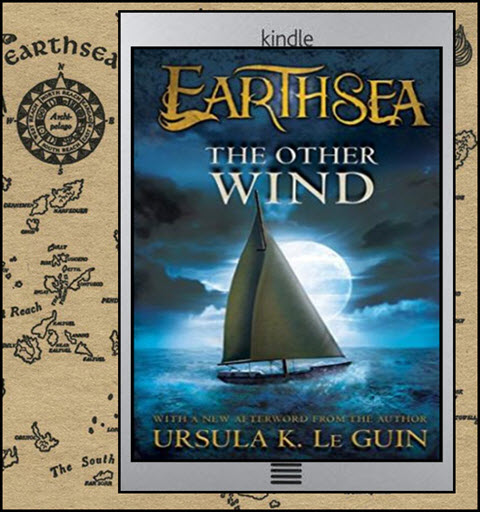 I then returned to Stephen King's The Dark Tower series with a reread of book 3, The Waste Lands.I finished it the night of August 15 having read 36% of the book that day. It was again fascinating to read all the mentions of and hints of things to come that didn't mean much to me upon my first reading some eight years ago.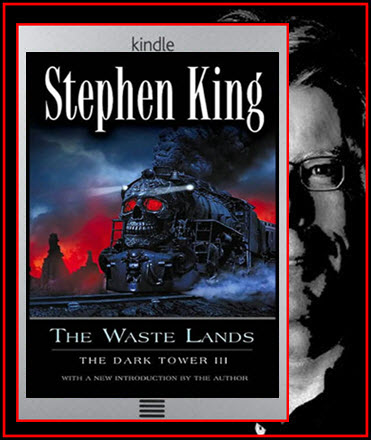 What's next? I again have no idea. I have a list of books to read – I've mention that already, but over half of them are due to be released later this year and early next year. I will resume my reread of The Dark Tower series sooner or later, but that's enough for now.
I woke up the next morning (August 16) and decided another Scientology book was in order, specifically Ruthless by Ron Miscavige who just happens to be the father of current Scientology leader David Miscavige. I read the first few pages on the bus before it got too crowded. I finished reading at the gym on the evening of Saturday, August 20. Another fascinating and inspiring account of a journey to freedom from oppression, although it isn't often the freedom seeker is the father of the oppressor. I was surprised that the author still seemed to be a fan of the L. Ron. And his dealings with his son weren't all that common once David came to power. In that sense, the title is a little misleading as the book is more about Ron than David. Nice marketing idea though.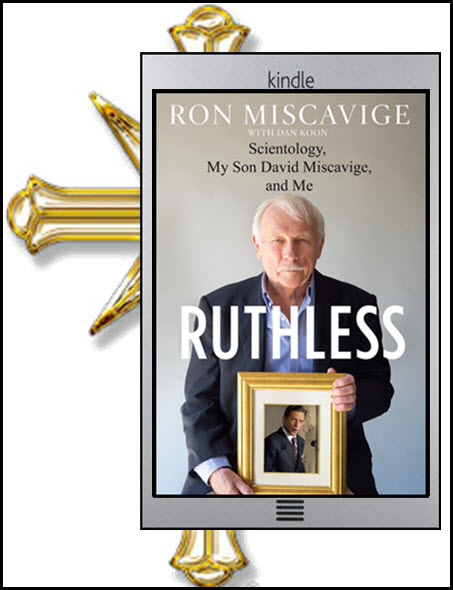 A return to north of the DMZ next with Stars Between the Sun and Moon by Lucia Jang. I finished it the evening of August 25 with tears in my eyes. Inconceivable that all she experiences was experienced not all that far from where I'm sitting right now. To be honest, I found the chapters about her early life and childhood a little boring; however, the latter chapters about her adult life were amongst the most heartbreaking pages I have ever read, and I have read a lot about North Korea of late. It is also a tale of immense courage and determination amidst an almost impossible struggle to survive. It's one of those books that deserves to be read. It's astounding that some need reminding what kind of regime exists north of the DMZ. This book is such a reminder, but I doubt that those that need reminding will bother.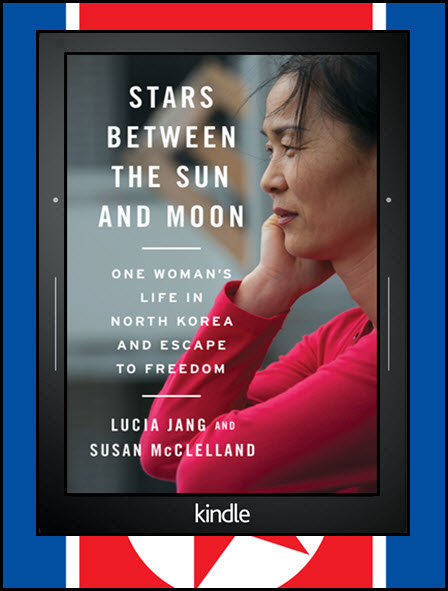 I needed something lighter after that vicarious escape from North Korea. I decided to let my love of film scores and John Williams dictate my next book which wasn't on my initial list of summer books to read. Steven Spielberg is currently filming Ready Player One, an adaption of Ernest Cline's book of the same name, in Birmingham. Despite a March 2018 release, John Williams is set to begin work on the film this coming November. John Williams scoring a book adaption is really all the motivation I need to pick up the source material, and that's exactly what just happened. I began it about an hour ago in a coffee shop the morning of August 26, 2016. I have a busy week ahead, so I'll just aim for a little progress each day. Half way through on my second day of reading. I'm enjoying this one. And what a sweet love letter to the 80s it is. I finished it at the gym on the afternoon of August 29. I can't wait to see – hear rather – what Williams comes up with! Update: Alan Silvestri will score the film.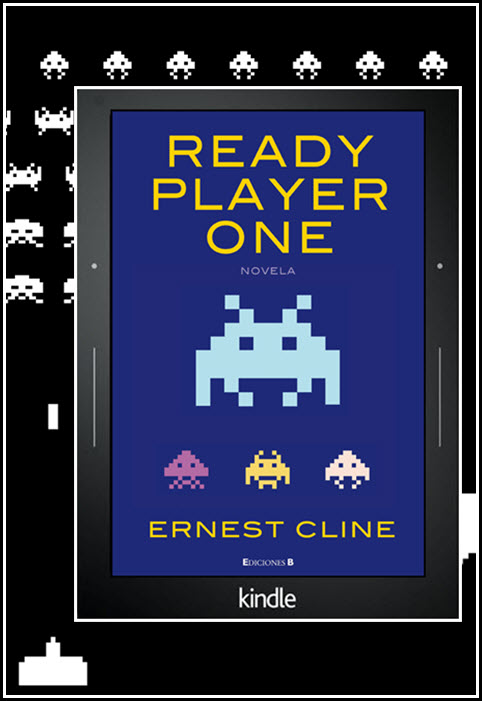 Soon after finishing the above, I came across about 25 underrated Doctor Who episodes and was intrigued enough by the plot of "The Ark" to start its novelization. It's nice to read something light, silly, and short in between more serious, longer works. Plus, a short kids book increases my reading average. 🙂 Also, it included a dictatorship. I just can't avoid cults. I finished it in my office on Friday, September 2.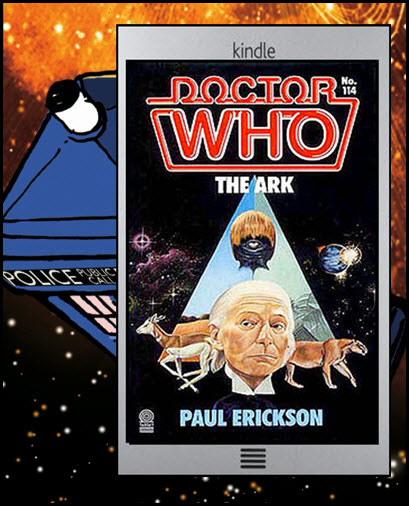 A return to Ender's universe with Orson Scott Card's The Swarm: Volume One of the Second Formic War, the first of a new prequel trilogy. I finished it around 1 a.m. on the morning of Wednesday, September 7. Nothing beats a good alien invasion story. I only wish I had waited until the remaining books in the trilogy were released.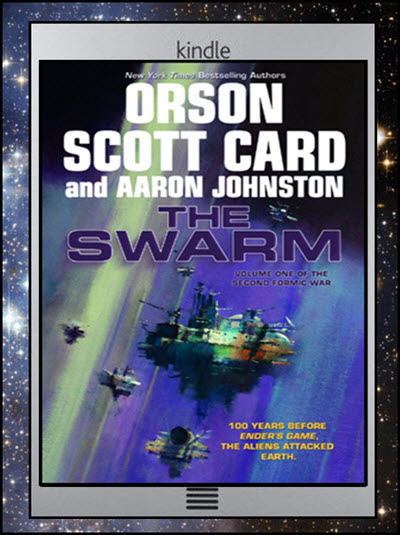 I caught a video featuring Stephen King speaking with Lee Child, author of the Jack Reacher series of books. I hadn't heard of the series nor the author before, and I missed the fact that a Jack Reacher novel was recently filmed with Tom Cruise in the title role. I watched that movie last week and then decided to check out the books. Having seen the movie first (which is based on a different book in the series), I now see Tom Cruise in my mind's eye while reading The Killing Floor, the first Jack Reacher novel. I just can't escape things and people that remind me of cults, but I'm loving the book, and it's been a while since I stepped outside the genres of science fiction and fantasy and the subjects of cults and totalitarian baddies. I finished it over lunch on September 10. It was indeed highly addictive, and I have no choice but to read one day read all the books in the series.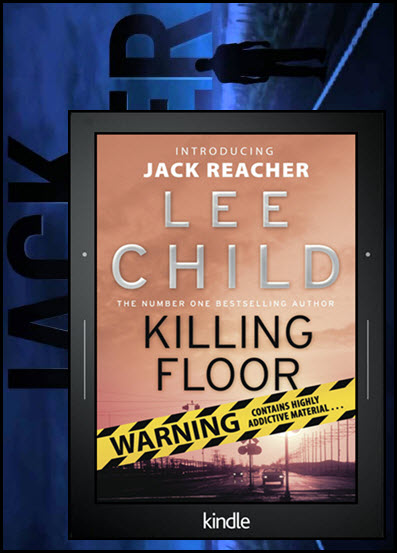 Back to the past with Drums of Autumn, the fourth Outlander novel. At over 800 pages, this is going to take a while. Update 1, Sept. 14: I'm making faster than expected progress, but that's not good because I have a writing deadline due tomorrow (Sept. 15) which has absolutely nothing to do with Outlander. Update 2, Sept. 20: I'm making faster than expected progress, and I'm enjoying more than Voyager, the previous book. Expect to finish it tomorrow at the latest, and that's good timing because I have a lot of work and writing to do on Thursday, Friday, and Saturday. As predicted, I finished it just before my noon class on Wednesday, September 21. I've yet to decide what to read next.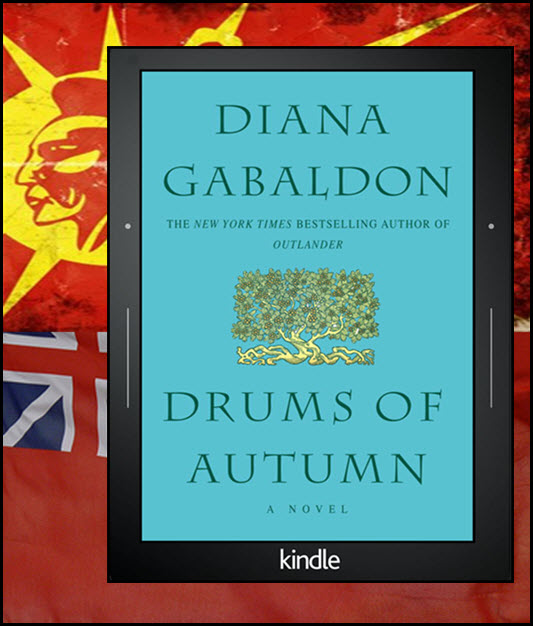 Back to Jack Reacher for book two, Die Trying, which was followed immediately by book three, Tripwire. I'm now officially and utterly addicted. My Kindle flew into my hand every spare moment I had over the past 6 days.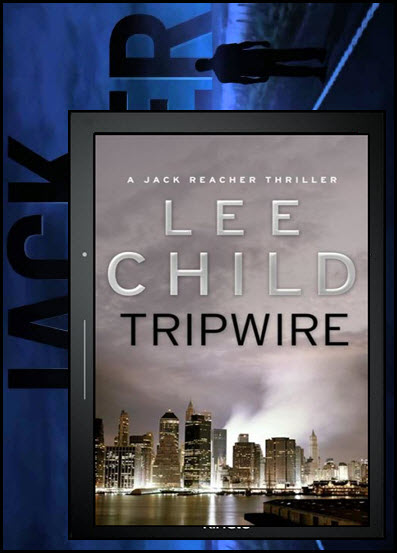 I finished Tripwire at the gym after a treadmill session on the night of September 27. That's enough Reacher for now – I don't want to read them all too quickly. Next up, a return to my reread of Stephen King's The Dark Tower with the fourth book in the series, Wizard and Glass.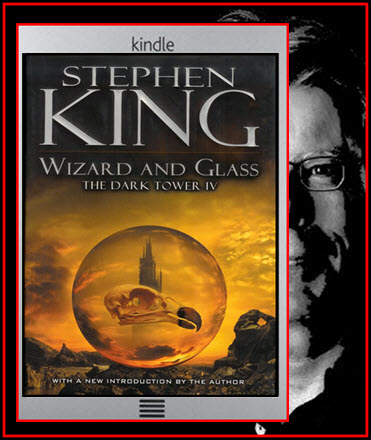 After reading the conclusion to the cliffhanger that ended the previous book, I took a wee break from King's Dark Tower on the last day of September and read two Jack Reach short stories: "Second Son" and "Deep Down", which were later published in No Middle Name.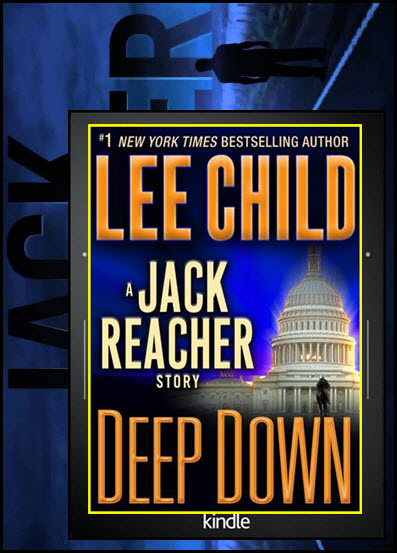 I then returned to The Dark Tower. Thus, ending this reading diary the way it began, with Stephen King.
Comments
comments