Thursday, July 2: A light back, lats, biceps, and forearm workout to start the month, but my heart and mind just weren't in an exercising frame of mind.
Saturday, July 4: A wee chest, shoulders, triceps, and traps session
Monday, July 6: An evening river run to prepare for next Sunday's half marathon. I should have done this week's ago.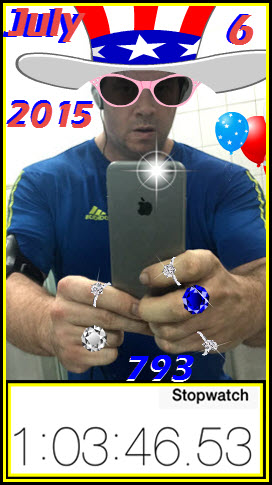 Thursday, July 9:  Evening cardio: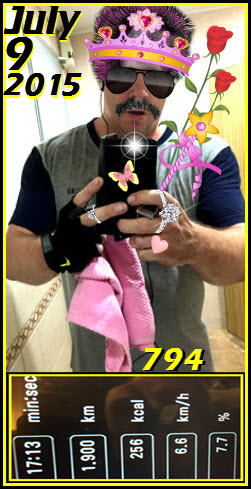 Friday, July 10: More evening cardio: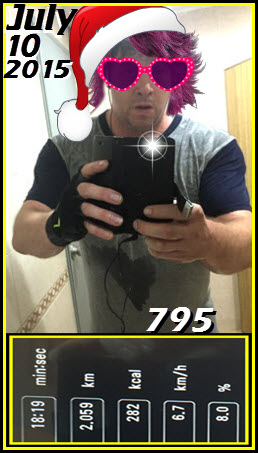 Sunday, July 12: A slow half marathon in the rain and wind which I didn't enjoy that one little bit: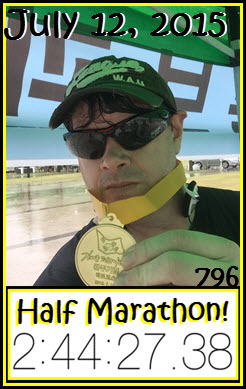 Saturday, July 18: Back in the gym after a wee post-marathon break: back, biceps, lats, forearms, abs, sides, calves, and a wee post-marathon treadmill session: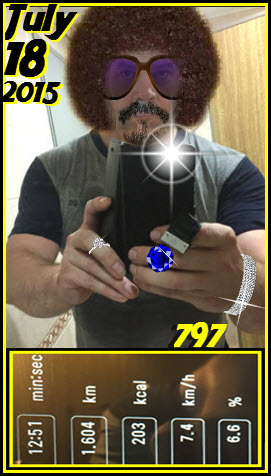 Sunday, July 19: Back into the swing of things with a massive weights session that totally smashed me: chest, shoulders, triceps, traps, thighs, and hamstrings.
Wednesday, July 22: A 20-minute cardio session that ended with quite a spring. And oh my God, it was humid today. I sweated buckets!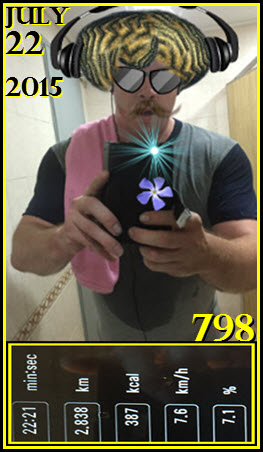 Friday, July 23: For a change, I split my weights workout into circuits. Each circuit consisted of one set of lat pull downs, seated rows, bent over rows, front pull downs, calf raises, leg extensions, hamstring curls, led presses, side extensions, sit-ups, lower back extensions, biceps, and forearms. Each circuit took around ten minutes, and I did four in total. And then I died. After I died, I slowly walked home for two much-needed creatine pills washed down with an equally needed delicious extra-strength chocolate protein shake.
Saturday, July 24: A pretty intense chest, shoulders, triceps, and traps workout. I'm writing this the next day and I can assure you it's been a while since my shoulders, traps, and triceps have been this sore.
Sadly, that was it for the month. My gym is closed on the last Sunday of every month, and I had the busiest working week of perhaps my life teaching on two vastly different programs.
Comments
comments