Due to a bit a cold/cough and being quite busy, June's fitness campaign didn't kick off until the anniversary of D-Day. The good news, however, is that I have been eating both healthier and less.
Wednesday, June 6: I started the month almost a week late with some weights: chest, shoulders, triceps, traps, hamstrings, and a short run.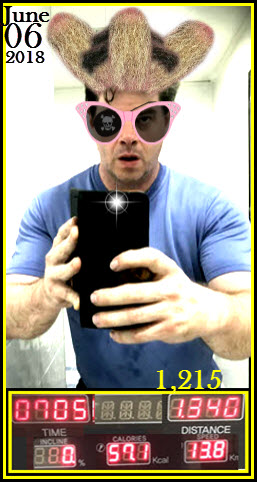 Thursday, June 7: Just a short evening core workout at home.
Friday, June 8: Just one set of side raises and lower back extensions followed by 9 steep treadmill minutes.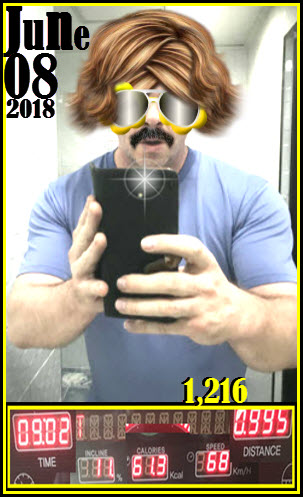 Saturday, June 9: An intense legs and core workout.
Monday, June 11: At the gym by 7:30 a.m. after an amazing night's sleep. Just 25 minutes of weights, but I felt it good the week off to a great start: back, lats, biceps, forearms, and core.
Wednesday, June 12: Just a short chest, shoulders, and triceps workout plus a little core.
Saturday, June 16: Some weights and cardio: back, lats, biceps, a little core, forearms, hamstrings, light thigh workout, and 13 treadmill minutes.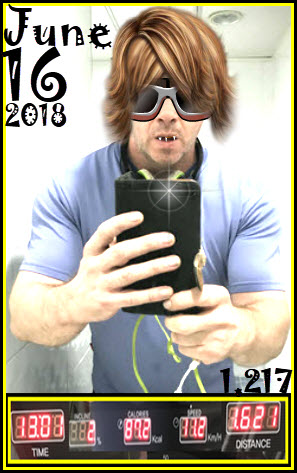 Sunday, June 17: Some core work at home.
Monday, June 18: Just six steep treadmill minutes at a bit of a run. That's all I had time for. I just needed to get a workout in early in case the rest of the weeks gets too crazy.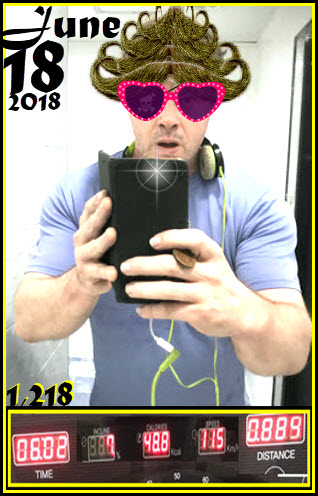 Tuesday, June 19: Another short cardio – I was just happy to have made it to the gym. Nine minutes, no running, steep incline.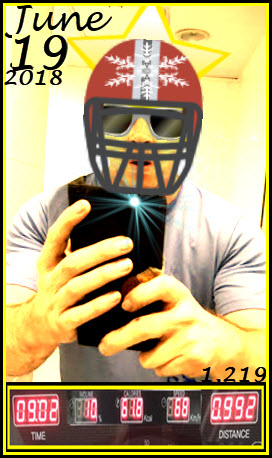 Wednesday, June 20: A quick 27-minute weights session: chest, shoulders, triceps, traps, calves, and core.
Friday, June 22:
Saturday, June 23:
Monday, June 25:
Tuesday, June 26:
Comments
comments