Tuesday/Wednesday (June 2 & 3): After skipping fasting yesterday, I decided June would mark a return to consistent fasting and result in losing some of the weight I've gradually regained due to that lack of consistency.  The first fast of the month started just a few minutes before noon at exactly 11:57 a.m. I think writing more throughout the day will be helpful. With that in mind, my first fast of the month just passed the three-hour mark and I'll be exercising in my local gym soon.
That gym session resulted in me having a protein bar late at night and then a handful of nuts before bed. A coffee with a little milk was consumed in the morning. This fast is obviously not a clean one, but as I write this, I have really not consumed much in the past 25.5 hours. A banana smoothie and a small ham and cheese croissant officially broke that fast after 26 and a half hours.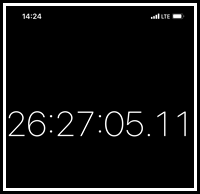 Wednesday/Thursday (June 3 & 4):  My next fast started at 3:15 p.m. It was abandonded after another pretty hevy weights session.
Over the next six days, I pretty much abandoned the fasting per se, but I still ate less and generally broke fasts at night after exercising. Work was crazier this week and I felt myself falling behind with marking, so I mainly ate when it suited my work plans and hours. I can say I didn't overeat; I just didn't complete any clean fasts. Truth be told I had a now rare late night chocolate milk and Kit-Kats one night.
Tuesday/Wednesday (June 9 & 10): My fast started at 4:39 p.m. I have five hours in a cafe and then a late-night workout ahead of me. I think I can return to fasting today. I didn't, but I wasn't too bothered by that.
Wednesday/Tursday (June 10 & 11): First fast in a while ended Thursday morning after 17 hours and eight minutes.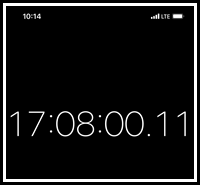 Thursday/Friday/Saturday (June 11, 12 & 13): Getting my first fast under my belt in a week helped me start today's fast early. I made it through the night without eating. That was made easier by the fat that I pretty much stayed in my bedroom after 1 p.m. My fast started at 1:07 p.m. It's now 21.5 hours later and I'm sipping on an Americano about to start another grading session. It's been 28.5 hours and being busy has made this a surprisingly easy fast so far. I got a lot of work down after that first Americano, then I went home for a nap, and now I have another Americano next to me as I get back to work. I might not drink it all though. I certainly could eat, but I don't really feel hungry. Of course it helps to not think of food.  I just cruised past my previous second longest fast, which was 28 hours and thirty three minutes. I got through the rest of the evening with surprising ease, cruising past my previous longest fast of 32.5 hours. The plan was to try not eat until the morning, but I woke up at 2 a.m. with a migrain after an initial short sleep, so I decided to eat first a small protein bar and then some cereal. Thirty-seven hours and twenty minutes is my new record. Surprisingly, it neither started nor finished with a big meal, but it sure ended with a big headache. I just looked up fasting headaches. There are two possible causes: drop in blood sugar levels and/or caffeine withdrawal. Well, I had a couple of Americanos so that rules out caffeine withdrawal.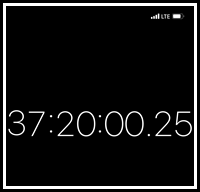 Saturday/Sunday (June 13 & 14): I maybe started my next fast at 12:36 p.m. I had about half a bottle of low-calorie Powerade at around 7 p.m. after an hour of weights, but that doesn't really count. The fast just passed 10 hours and I am feeling a little hungry. I had another small protein bar at around 2 a.m. I looked on the pack which told me I just put 200 calories into my body.  I woke up Sunday morning soon after 8 and did some work at home for a couple of hours. It's now 11:20 and I'm back in a cafe and I'm having another Americano. After some more work, I went for a 30-minute walk both for a break and to burn off few more calories. Now it's time to eat and my admittedly dirty fast was just over 25 hours.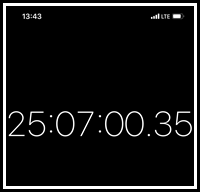 Sunday/Monday (June 14 & 15): Just the one meal – maybe, and the fast started a couple of minutes before 2 p.m. I had a little more food at home just before 5 p.m.  It's now 17.5 hours later and I'm sipping on an Americano following a morning check up at my local hospital. I plan to stay here for a few hours and try get as much admin stuff done as possible. The end of the semester is so nigh I can taste it. I broke my fast at exactly the 21,5-hour mark mainly to break up my work day. I had a productive morning and I think I have a productive afternoon and evening ahead of me. This was another fast that didn't begin with a lot of food. It also included 5.6 kilometers of walking.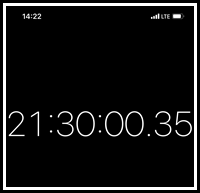 Monday/Tuesday (June 15 & 16): My fast started at 3:19 after what was probably an unnecessay hot chocolate and a crispy coconut health bar, which was delicious but even more unnecessay than the hot chocolate. I think this might be a good time to start another really long fast. In a couple of weeks, I have to fit into my work pants for interviews. The last time I put them on, they were tighter than they had previously been. Another cancelled fast that followed a night weights session
Tuesday/Wednesday (June 16 & 17): Following last night's fall into temptation, I decided to start today's fast in the morning. The fasting clock started at 10:27 a.m. I had to get out of my place to avoid napping. Got some masks and then had a hot chocolate at around 5:15 p.m. Being much more productive here. Also, no gym tonight so I should have no problems going the rest of the evening without eating. I may do some exercises at home. I didn't exercise and I ate again. The fasting clock then started at 9:42 p.m. That was 15 hours ago. I had a latte at the 14-hour mark. That could be it for the day, maybe. It wasn't a super-long fast. Again, I mainly decided to eat according to my mood and work schedule. The fast was just under 18 hours.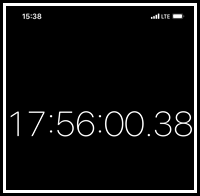 Wednesday/Thursday (June 17 & 18): My next fast began at 4:06 p.m. I need to exercise tonight, but I'm hopeful I can avoid eating again today. The only calories were contained in a post-workout low-calorie Poweade, so I think I can discount them. It's Thursday morning and I'm back in a cafe with an Americano finishing off some grading. My fast is approaching 18.5 hours, and I feel fine. Now approching 21.5 hours and I have some live online discussions with students, so the fast will continue.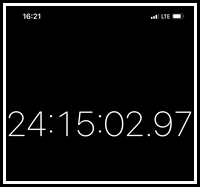 Thursday/Friday (June 18 & 19): I started my next fast at 4:54 and since I stayed home and didn't exercise and took a nap, it wasn't hard going to bed without eating again. Eighteen hours later, I'm back in a cafe sipping on an Americano. A banana smoothie broke my fast just after 22 hours. In other news, it's been exactly two years since I started this intermittent fasting thing.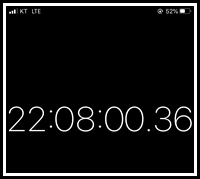 Friday/Saturday (June 19 & 20): I started the fasting clock at 3:50 p.m. The plan for the weekend is to wrap up as much grading and other admin stuff as possible while eating as little as possible. That didn't happen. I ate before bed after a weights session.
Saturday/Sunday (June 20 & 21): I had a banana/protein shake for breakfast and then a latte. I decided to try starting to fasting clock after the latte at 8:16 a.m. Sixteen hours later and I'm feeling fine. I could certainly eat, but it's bed time, and I think I can resist. I did resist and I woke up in the morning feeling fine. No real feeling of hunger and no headache. Approaching 25.5 hours. I certainly wouldn't mind a nice banana smoothie – and there are ripe bananas waiting in my fridge, but past the 24-hour mark is when more serious fat burning begins, so I'll try forget those bananas and get busy with some work over an Americano. An hour later and I have my Americano in front of me as my fast officially became my third longest. I had planned to do some work in this cafe, but I'm honestly sick of working. Reading and YouTubing instead. I ended up doing some work, and I went most of the day without feeling particularly hungry. In fact, I quite like that feeling of not having eaten for a while. The fast ended up being my second longest and I can't say I was starving when I broke it. Also, no headache this time. I certainly kept my fuids up, so although it was a hot day, I don't think I was at all dehydrated.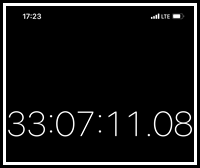 Sunday/Monday (June 21 & 22): The above fast was broken at 5:23 p.m. and the next one was begun at 6:30 p.m. Sixteen hours and eight minutes later, I started on a cafe latte. The fast will continue for a few more hours at least maybe.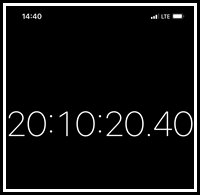 Monday/Tuesday (June 22 & 23):  The fast started around 3 p.m., but I ate again (not too much) just before midnight after an earlier weights session. The fasting clock began again just on midnight. I had a cafe latte at about the 11-hour mark, and the plan is to go most of the rest of the day without eating. I decided on a banana protein smoothie in between watching students' presentations.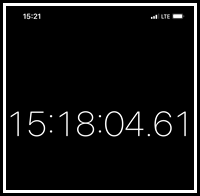 Tuesday/Wednesday (June 23 & 24): My next fast started at 5:18, and I made it to sleep after a workout without eating again. I had a banana/protein smoothie 17 hours and 22 minutes after 5:18 p.m.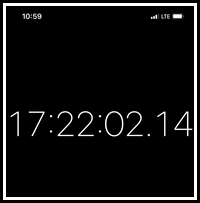 Wednesday/Thursday (June 24 & 25): My next fast began at 1:12 p.m., but I did have a cafe mocha about five hours later as I just might pull an all-nighter and try grade all the presentations given so far. I ended up having anther banana/protien smoothie and some nuts after my workout and my last live class. The fast then restarted at 10:33 p.m. I had an Americano in the morning and then I broke my fast with yet another delicious banana/protein smoothie just a few minutes shy of the 18-hour mark.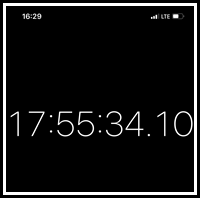 Thursday/Friday (June 25 & 26): The fast ended with another banana/protein smoothie. I'm addicted.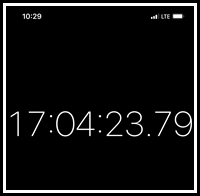 Friday/Saturday (June 26 & 27): My next fast started at 1:52 pm, it included an evening workout, and I really only broke it almost 20 hours later because of my work schedule. That was a surprisingly easy fast that could have continued much longer.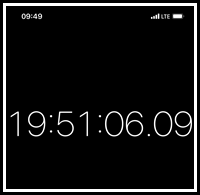 Saturday/Sunday (June 27 & 28): I again ate after a workout and later than I had originally planned, and my next fast started at 6:53 p.m. Sunday morning, my fast is at 14.5 hours, an Amerciano just appeared beside me, and I'm thinking of remaning seated for five-six hours and hopefully make a ton of progress with my grading. I'm past 18 hours and I'm not feeling very hungry. It's been a pretty consistent week. I had a big local hambuger for my meal and then a banana/protein smoothie at home shortly afterwards.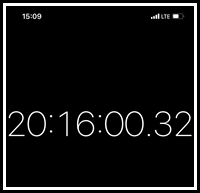 Sunday/Monday (June 28 & 29): The fasting clock began as soon as that smoothie was history at 3:58 p.m. I had a latte at the 18-hour mark over some grading, and then my fast was officially broken three hours later with a banana smoothie. No protein this time as I didn't go to the gym yesterday and I'll skip today too.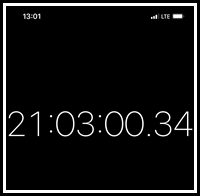 Monday/Tuesday (June 29 & 30): My fast started as I finished a hot chocolate at 3:02 p.m. at the start of another cafe grading session. I have fantasies of not eating again until I finish all the grading. Well, that's not going to happen. I don't know why, but I ate a few nuts late at night. I broke the fast just before 10:30 with a latte and banana/cheese toast.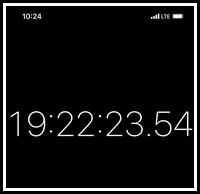 Tuesday, June 30: I had a rare vegetable salad – I need to get back into eating salads regularly, and I just ordered some greek yogurt with mixed berries and banana. That should be it for the month. The next fast started at 3:03 p.m., a minute later than yesterday's. I'll be exercising later today and that always makes overnight fasting more challenging. Well, that's it for June. Not quite. After an hour of intense weights, I had a hot chocolate. I just felt like I need something more substantial than some water with a green tea bag. That hot chocolate disappeared at 7:33 p.m.
Lengths of Fasts
Average Fast: 
15:18
17:04
17:08
17:22
17:55
17:56
19:22
19:51
20:10
20:16
21:03
21:30
22:08
24:15
25:07
26:27
33:07
37:20
Average Fast: 21:51
Comments
comments