JANUARY TO APRIL

Note: As an Amazon Associate I earn from qualifying purchases via the Amazon links included below.
Book 1: I began George R. R. Martin's Tuf Voyaging (1986) on 2017's last day and passed the midpoint well before 2018 came into existence. Having raced through the first two thirds of the book in less than a day, I can honestly say that I am now one of those fans who would rather George write more Tuf stories instead of the much more serious Game of Thrones, especially now that the TV series has jumped so far ahead of the books. What is Tuf Voyaging about? Good question. Tuf Voyaging is a collection of novellas and short stories about the galactic voyages of Halivand Tuf and his pet cats in his ancient 30-kilometer-long ship which he was fortunate enough to find.  The good news is that George has said he has ideas for more Tuf stories. It's just that, well, Game of Thrones is taking him a while. I shouldn't complain though as exploring his writings beyond Game of Thrones has been nothing but enjoyable.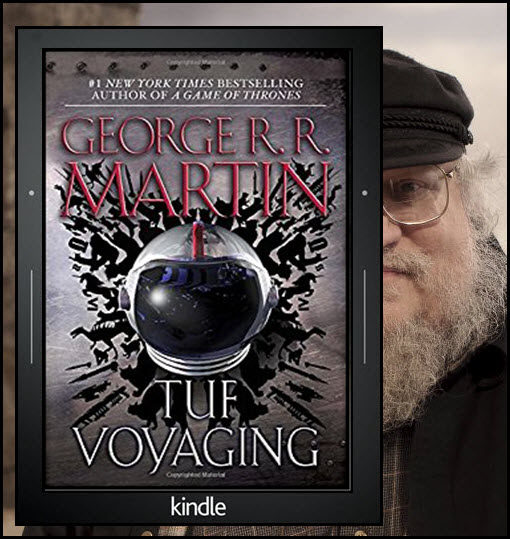 Book 2: I finished Tuf Voyaging the afternoon of Thursday January 4 during a break in my afternoon class. Next up, primarily because it's short is Ursula K. Le Guin's novella The Word for World is Forest (1972). It's longer than I was expecting, but I'm enjoying, and surely this is where the idea for Avatar came from. I finsihed it Sunday evening, and is indeed a beautifully written work.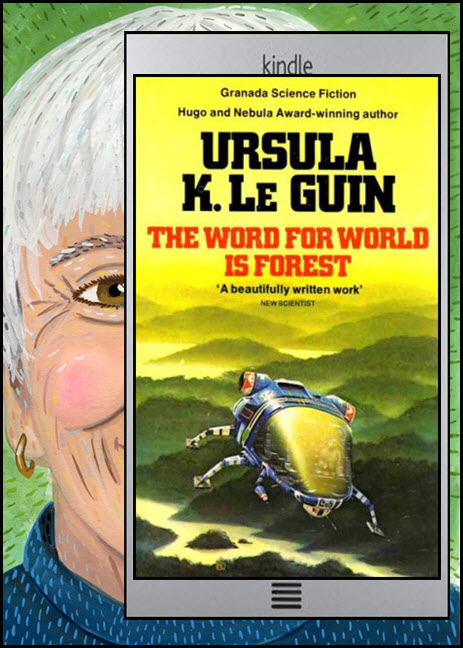 Book 3: On the bus to work the next morning (Monday, Jan. 8) after a few minutes of indecision, I decided upon John Grisham's Calico Joe (2012) for the simple reason it didn't look very long. The author with the most books on my to-read list is John Grisham, and I want to make a dent in that list this year. I'll tentatively aim to read four or five. I finished one week and several hours later just after I pretty much finished all the necessary paperwork and data entry for my winter intensive classes. I am now officially on vacation. What to read next? Again, as I type this, I don't have a clue. What I do have, however, is a list of some 100 books to read this year and beyond.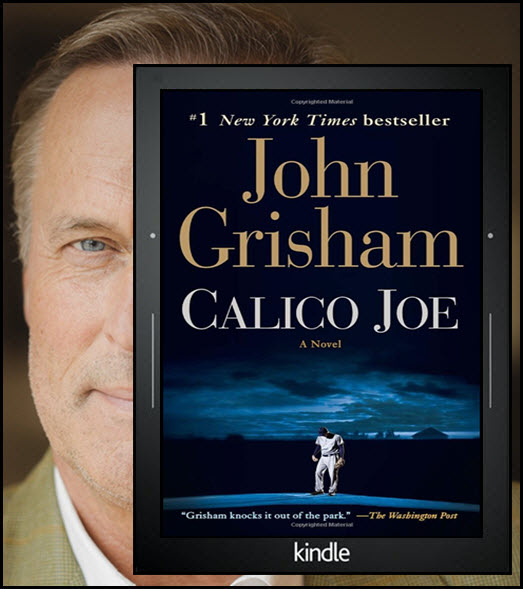 Book 4: I soon decided on The Custom of the Army (2010) which is one of the Outlander novellas based on Lord John Grey, a supporting character in the more recent  main novels. Two reasons for that choice:  I felt like something short, and I also felt it was time to return to Diana Gabaldon's Outlanderverse. Having read all the main novels to date, I only have the supplemental novels, novellas, and short stories left. It was a quick and enjoyable read, and I finished it the next day while subwaying.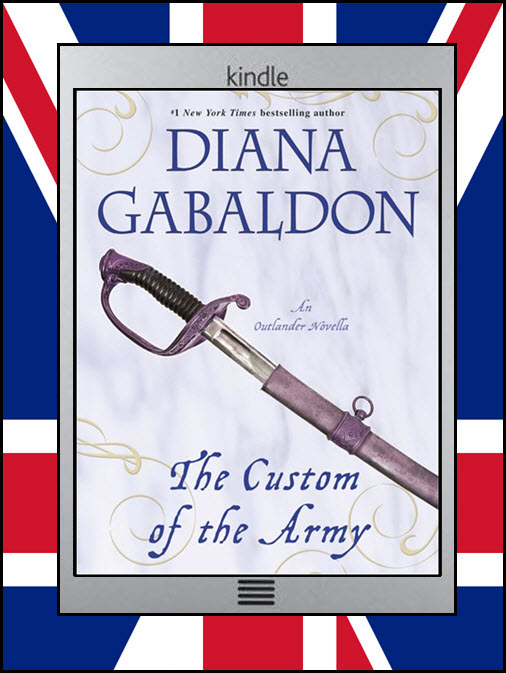 Book 5: Philip K. Dick's Vulcan's Hammer (1960) wasn't on my list of books to read, but it is on my Kindle, and after watching an episode of Electric Dreams last night, I decided to browse his novels I own but have yet to read. Knowing nothing about Vulcan's Hammer, I read the first few pages out of curiosity and decided to keep going.  Stories about totalitarian regimes always float my boat. I finished the next evening over a green tea latte.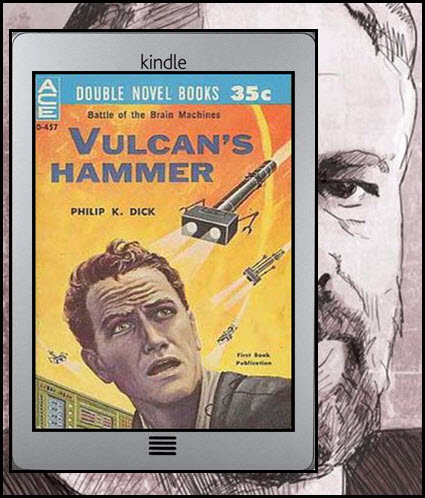 Book 6: Again, deciding what to read next proved to be a difficult task. Recently, it feels like I haven't explored much beyond a regular list of authors, namely John Grisham, Philip K. Dick, Lee Child, Ursula K. Le Guin, George R. R. Martin, Diana Gabaldon, and Stephen King. I read the first two pages of Sleeping Beauties, Stephen King's latest, but changed my mind and decided something completely different was called for. Thus, I began reading Every Man Dies Alone (1946) aka Alone in Berlin by Hans Fallada. I was captivated from page one, and very quickly came to understand why writer and Auschwitz survivor Primo Levi described it as "the greatest book ever written about the German resistance to the Nazis".
I had heard of neither the book nor its author until last month. The recent film adaption, Alone in Berlin (2016), features a score by Alexandra Desplat, one of my favorite composers. It was while reading about the film and its score that I was introduced to the life and works of Hans Fallada. Based on a true story and written just one year after the death of Hitler by an author who had lived under the Nazi regime, Every Man Dies Alone is as much a testimony as it is a novel. Monday evening, January 22, and I'm nearing the end. It's hard to put down, but when I do, it is with mixed emotions that I pick it up again. I finished it the next day at a cafe about an hour after finishing my coffee.  It's been a while since I've been so moved and affected by a book and so attached to its characters.  The last few pages offered photos of actual police and Gestapo reports as well as one photo of one of the cards. It was a touching and memorable way to end; a reminder that however fictionalized the novel was, the core events happened and deserve to be documented and not forgotten.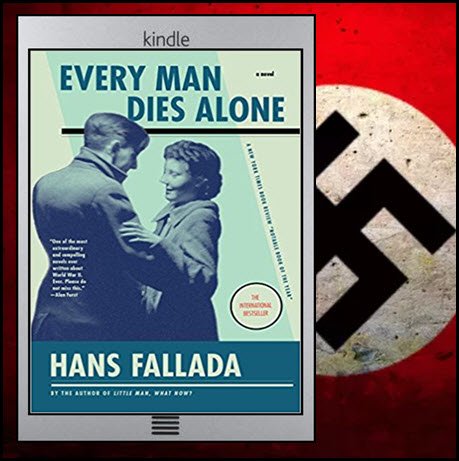 Book 7: It took me the rest of the day to decide what to read next. The eventual winner was George R. R. Martin's Dreamsongs Volume 2 (2007). I finished it on January's last evening, and I have to say some of the stories really grabbed me. Again, I find myself preferring George R. R, Martin when he's not writing about the game of thrones taking place in Westeros.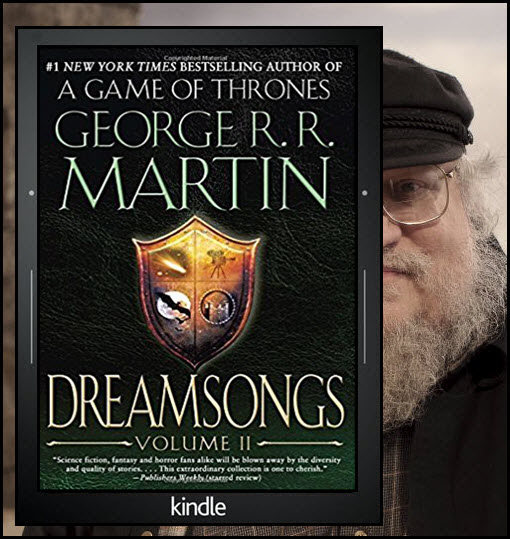 Book 8: That same night, I began reading The Hunting of the Princes (2016), the second book of Peter Hamilton's Queen of Dreams trilogy. I finished the afternoon of February 6, and I enjoyed more than the first book. I can imagine the author reading it to his daughters to whom the series is dedicated, and them being utterly captivated by the story and characters.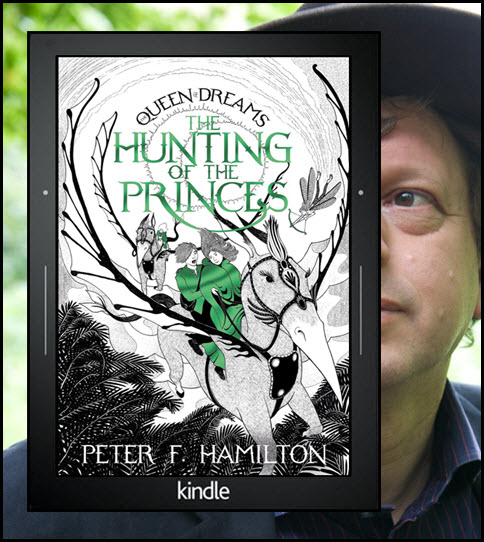 Book 9: After a few hours of indecision, I finally decided on Never Go Back (2013), the 18th Jack Reacher novel. I've read numbers 19 and 20 last year, skipping 18 as it was the basis for the second Jack Reacher film, which I've seen. Hence, I skipped over it in favor of stories I knew nothing about. I didn't feel like reading anything too heavy, so I went for this safe and sure-to-be-enjoyed option. I enjoyed the start, and I'm happily surprised to discover there are already differences between the book and film, so hopefully some more surprises await. And then once I'm done, there will remain only two Reacher novels to read before the next is published around December. Yes, it was a lot different from the movie, I just wish I had read it before seeing the movie. I read it very quickly, finishing the second half over a 20-hour period that ended at 2 am the morning of February 10.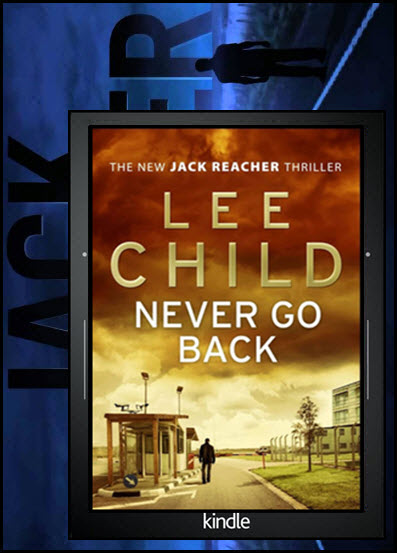 Book 10: Next, I decided to read No Time to Spare (2017), a recent collection of blog posts by Ursula K. Le Guin. News of her death last month came as a shock as I'm in the midst of exploring her writings. I also assumed she was still writing and still healthy. I read her Earthsea trilogy when I was a boy, and recently reread the trilogy and the other more recent Earthsea books. They are beautiful stories that led me to explore her other works in the science fiction and fantasy genres. No Time to Spare is a collection of her blog posts about wide range of topics that includes cats, exorcisms, letters from fans, the loss of a friend, and eggs for breakfast.  She blogged until September 2017, her mind clearly as sharp as ever. No Time to Spare was published in December 2017, just weeks before her death on January 22.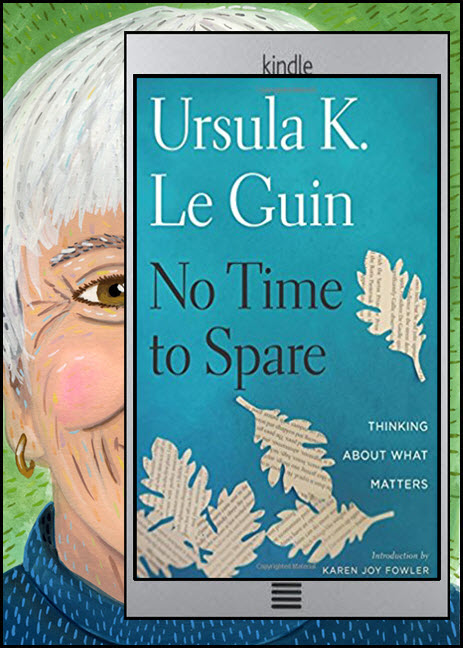 Book 11: I then returned to the Outlanderverse by starting  the novella The Space Between (2012) by Diana Gabaldon.  It was a nice quick and enjoyable read, and it was nice to return to the past and explore this captivating side story. I finished it on the subway the afternoon of February 15.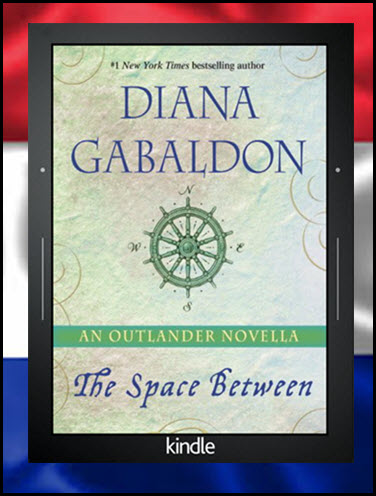 Book 12: After a few minutes thought, I decided to read my first Stephen King for the year. Lisey's Story (2006) is a book I started reading about six or seven years ago but failed to complete. I don't recall a specific reason, and I was enjoying the story, but for whatever reason or reasons, I set it down one day and didn't pick it back up. I've long wanted to reread the beginning and then finish it, and I heard Mr King say in an interview that it's one of his favorites. So now it's on to Lisey's Story, take 2. After a few days, I passed the point at which I stopped reading last time, so it's nice to be back in unfamiliar territory. I can't say the story is really grabbing me though, and obviously I felt the same last time. No plans to stop though, and I hope to make the most of my remaining vacation days to read as much as possible.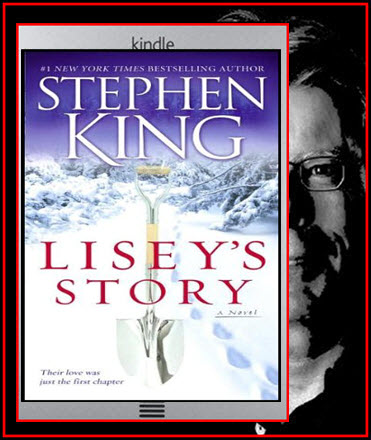 Book 13: As I was approaching the half way point, I received an enquiry about Maum Meditation, so I decided to read Stop Living in This Land. Go To The Everlasting World of Happiness. Live There Forever.  I bought it a couple of years ago, but I didn't get around to reading it until now. I spent the last week of February reading it with the occasional brief return to Lisey's Story to maintain my sanity. Well, I now have a much better picture of the Maum Meditation cult, and I'm grateful for that fact. The knowledge gained came at a cost though as it is without a doubt the worst book I have ever read.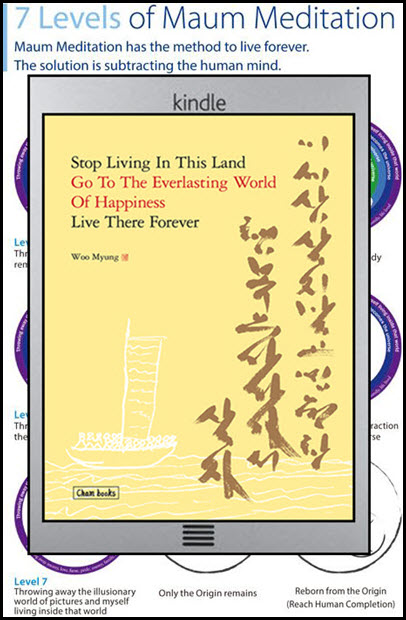 Now, it's back to Lisey's Story and as I hit the 60% mark, things are really heating up! I finished it on Saturday March 3, and once I had reached the end, I was able to appreciate the book more.
Book 14: I then selected Dr. Futurity (1960) by Philip K. Dick simply because it doesn't look that long and the premise sounded interesting – I guess that's true of all his novels and short stories.  It's a nice change of pace and style, and I think I'll finish it in a few days. It took a little longer to finish because of the new semester starting, but I still finished it pretty quickly on March 8.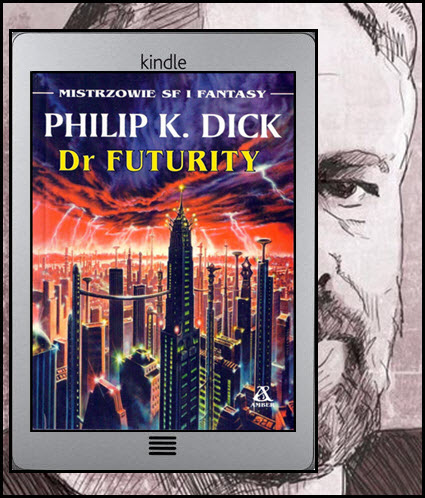 Book 15: Next up, a return to Orson Scott Card's Enderverse with Ender's Shadow (1999). I read the main Ender series a few years ago, and it felt good to be back in that world. I finished it on March 18, ten days after starting it. Pretty slow going, but that was due to being back at work and being busy with some other interests. I'll not read the next in the series just yet, but I will soon, and I'm looking forward to whatever awaits Ender's growing little shadow.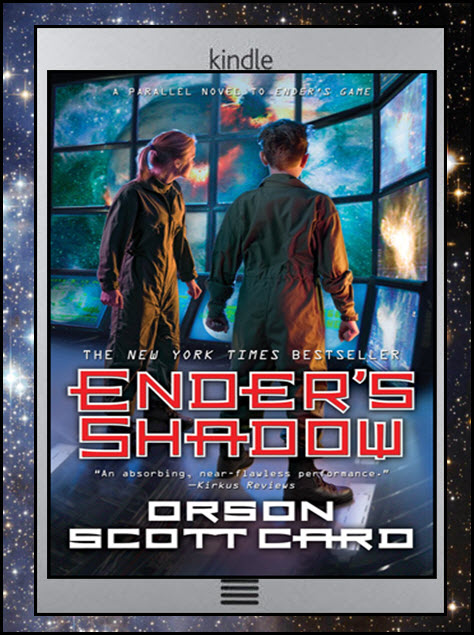 I finished the above on Sunday March 18 just after 6 pm.  I'm writing this thirty minutes later with no idea what to read next, but I quite like these moments of indecision as I browse my forever-growing list of books to read.
Book 16: Eventually, I turned to John Grisham for a taste of Christmas and anti-Christmas spirit with Skipping Christmas (2001).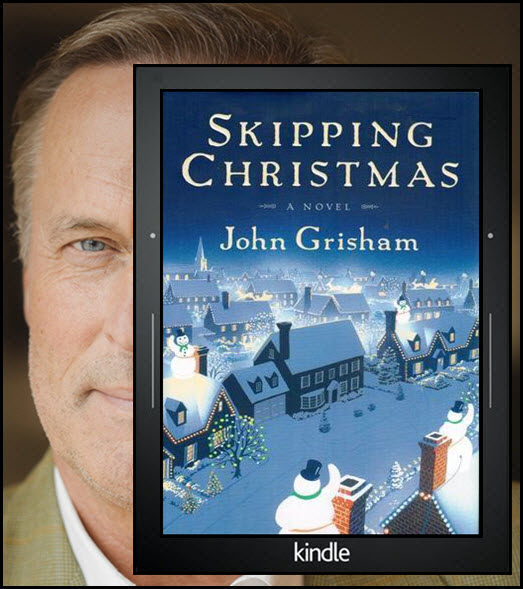 Book 17: I finished that on Friday, March 22 and immediately began Philip K. Dick's Flow My Tears, The Policeman Said (1974). I finished it the following Thursday. Well, I enjoyed the premise, the mystery, and the setting, but the explanation for the mystery left me a tad mystified.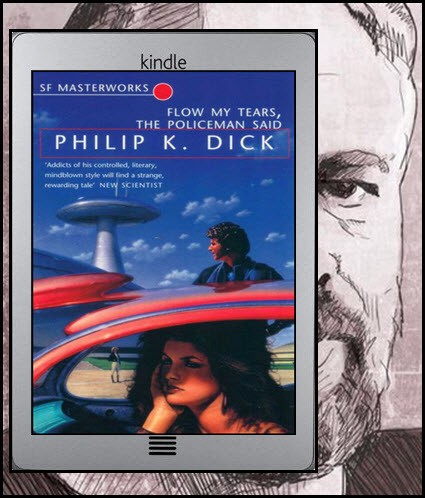 Book 18: The month and this 3-month reading diary ended with a return to the past and to the Outlanderverse with Diana Gabaldon's, Lord John and the Brotherhood of the Blade (2007), which is her second novel about Lord John, one of the supporting characters in her Outlander novels. When March 2018 passed into history, I was about a third of the way through the book.  One interesting aspect was the chance to revisit an event from Voyager (1993), the third Outlander novel, through the eyes of Lord John. Work got in the way, and I didn't finish it until April 10.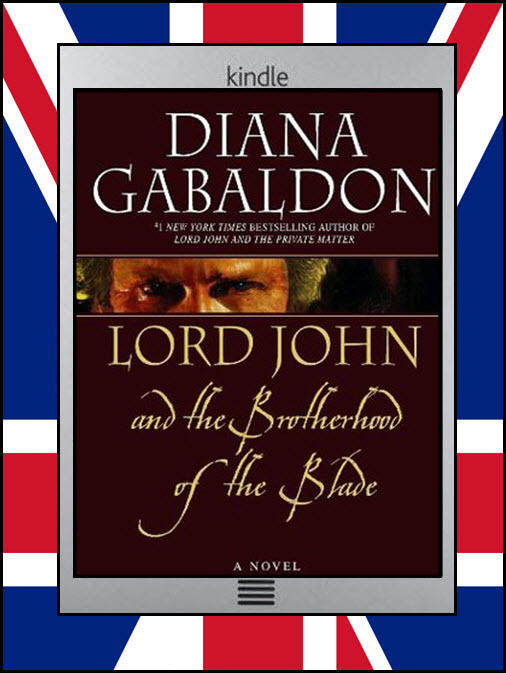 Book 19: Although I've enjoyed every Peter F. Hamilton book I've read, his earlier books weren't on my immediate radar. They are however on my long list of books to read. Realizing they had been sitting there for a while, I decided to remove them from my list starting with Mindstar Rising (1993), the first novel in Hamilton's Greg Mandel trilogy. It took me while due to dozens and dozens of homework assignments and midterm exams, but I finally finished it the morning of April 26.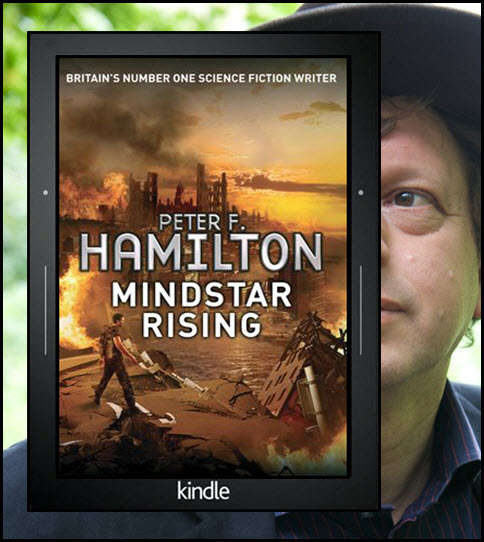 Book 20: I immediately began reading a book I had never heard of until a few days when I asked a special friend what she was reading.  I Googled it, and The Unwomanly Face of War (1985) immediately appeared at the top of my books-to-read list. I finished it the evening of May 1. Some paragraphs left me utterly stunned.  So young – younger than my freshman university students – and they rushed to the front lines of a Nazi invasion.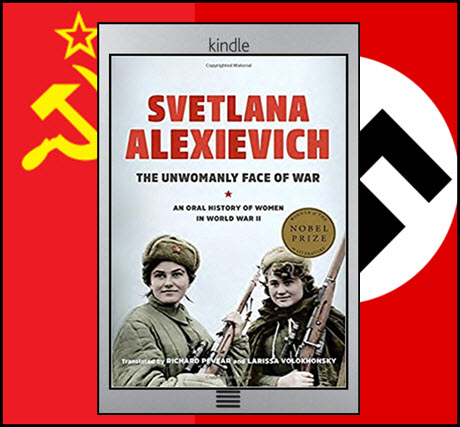 Comments
comments