Wednesday, August 1: After a great day with my young students and a crazy day over all, I made it to the gym for just a 10-minute run. These are crazy times, and I need to find time to exercise and make sure I maintain my physical and mental health.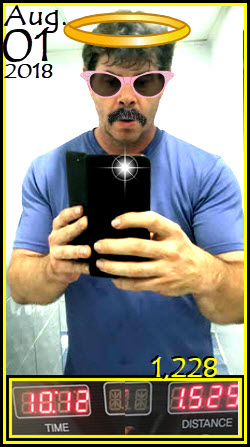 Friday, August 3: Another short cardio session. After a long hot day at work, well at a science museum actually, I felt I needed to exercise. It's easy to get out of the habit in this heat, so I'm trying to fight that.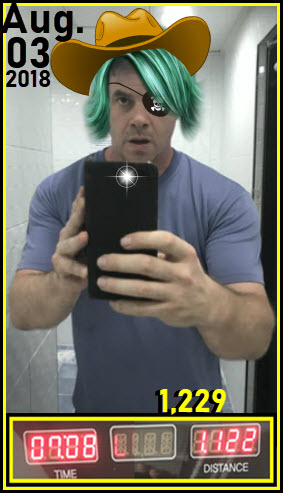 Saturday, August 4: A morning weights session: shoulders, triceps, traps, core, legs, and chest. I decided to mix up the order a bit. Also, the session began about 16 hours into my daily fast.
Monday, August 6: I wanted to start the week off with some exercise, and I did just that with an early morning core and cardio session: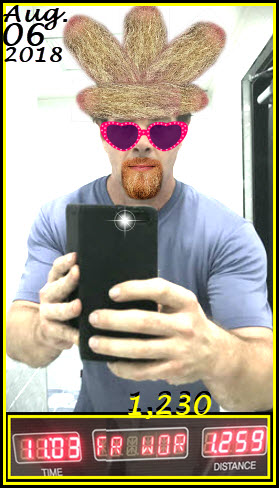 Thursday, August 9: Another early morning workout. Just weights this time: lats, back, biceps, forearms, core, calves, and hamstrings.
Friday, August 10: An 8-minute early morning cardio session was all I had time for.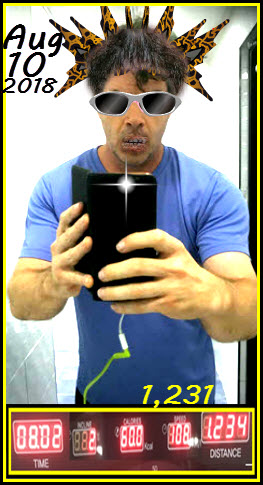 Saturday, August 11: A pretty decent weights session after brunch: chest, shoulders, triceps, traps, and core.
Sunday, August 12: All up, I walked just over 16 kilometres, the first ten in the heat of the day. Probably not the brightest of ideas, but I tried to stick to the shade, I drank a lot of water, and I enjoyed some of my favorite music for the first time in a while.
Monday, August 13: No gym visit, but I walked just over 12 kilometers.
Tuesday, August 14: Weights before breakfast: lats, biceps, back, core, thighs, and calves. In other news, I got my bike repaired and spruced up after 6 years in hibernation! I rode it to Shinchon for my speech coaching session with a young North Korean defector. Full disclosure: I got lost on the way back after taking a short cut that turned out to be a long cut. All part of the adventure. All up, I probably road for a little over an hour.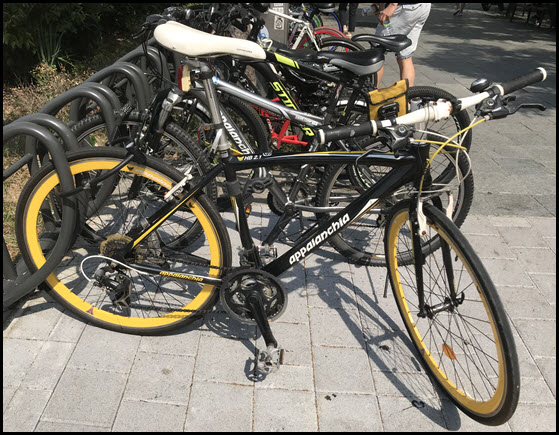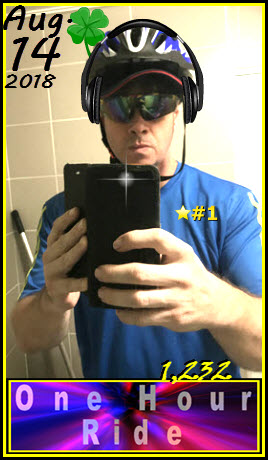 Wednesday, August 15: A 40-minute bike ride followed by a short weights session: chest, shoulders, triceps, traps, and calves.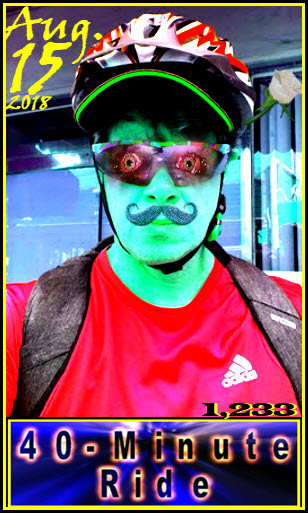 Saturday, August 18: A 16-minute treadmill session followed by some calf raises.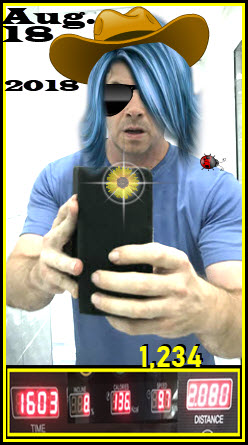 Sunday, August 19:
Comments
comments