SEPTEMBER TO DECEMBER
I've never been so into reading, and I have a growing list of some 90 books on my to-read list. For every book I read, I seem to add two more to that list, but that's OK – I can happily live with that seemingly impossible task.
September began just as I was about a third of the way through Written in My Own Heart's Blood (2014), the eighth and most recent Outlander novel.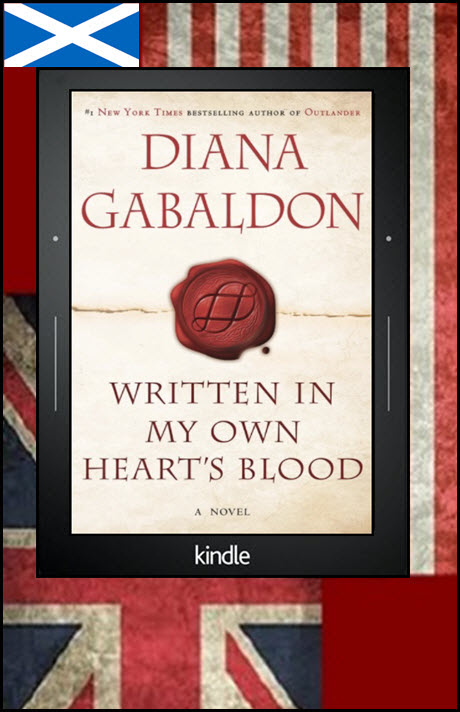 On September 2, I completed part 2 and decided to delay reading the rest. I would like to keep going, but I also want to draw out the story for as long as possible as there is still no release date for the next book in the series. The author, Diana Gabaldon, has posted excerpts from it, so it's well and truly on the way, but she warned readers not to expect publication this year. Hence, I'll take a temporary leave from the epic tale of Clair Fraser to diminish the waiting time should book 8 end on a cliffhanger.
The first detour is in the form of Counter-Clock World (1967) by Philip K. Dick. I knew nothing of the story before choosing it. I choose it because of its interesting and promising title, and by the second page, I knew I had made a good decision. And the dead shall rise again…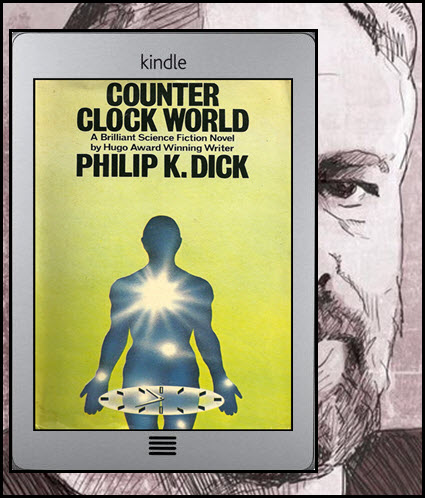 I finished on September 9 and then continued with some of the author's short stories. "Beyond Lies The Wub" (1952) was followed by "Paycheck" and Other Classic Stories by Philip K. Dick (1952).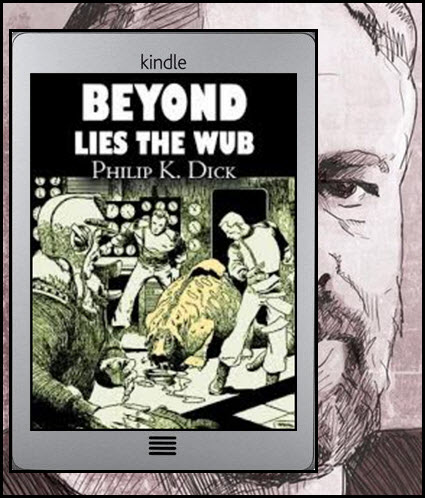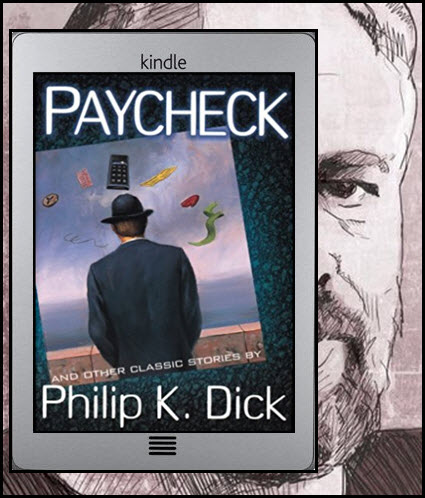 I finished Paycheck on the afternoon of Sunday, September 10. I then read another Philip K. Dick short story, "The Eyes Have It" (1953), which is a nice short delicious piece of sci-fi comedy that begins with the great line: "It was quite by accident I discovered this incredible invasion of Earth by lifeforms from another planet."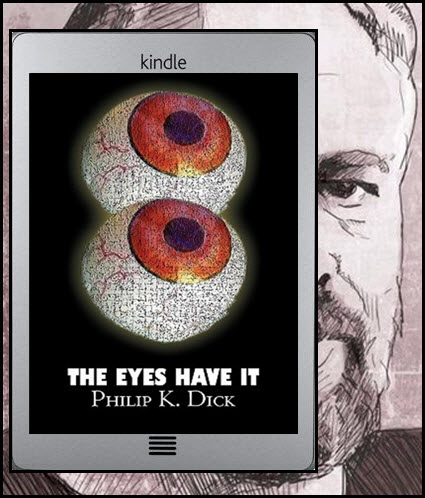 I then continued to put off my return to the Outlanderverse by returning to the adventurous life of Lee Child's Jack Reacher via A Wanted Man (2012), the seventeenth Jack Reacher novel. I finished it on September 15. Reviews are mixed, but I enjoyed it and thought it had one of the best beginnings of the series to date.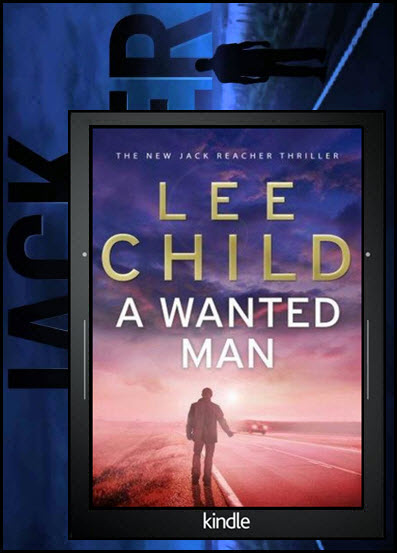 I have enjoyed Peter F. Hamilton's space opera novels over the last few years, so I was curious to begin his latest trilogy entitled The Queen of Dreams, a fantasy series for children. The first book, The Secret Throne  (2015) is certainly a pleasurable and charming read. That word "charming" seems to pop up in all the reviews, and I can't help but use it, too. I finished it between classes on Thursday, September 21.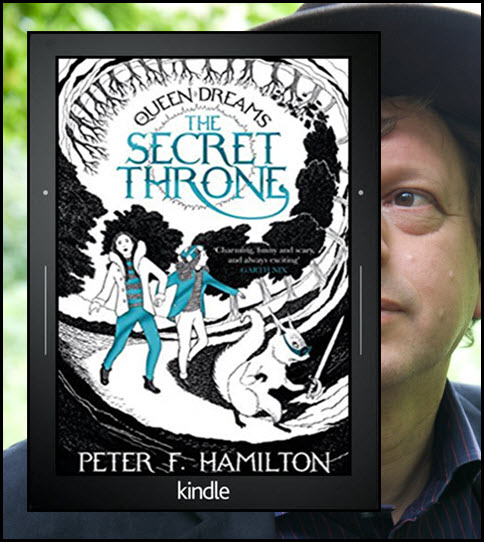 Next, I returned to the most recent Outlander novel, Written in My Own Heart's Blood (2014). Once again, I think I'll read a couple of hundred pages and then put it aside for a month or two to draw out finishing it so as to lessen the wait for the next book. Thanks to a no-class day on Friday, September 22 and some necessary subway and bus rides, I made significant progress. The story really raced by, and as a result I kept going until I reached the end during a Tony Robbinsish event on the last day of September.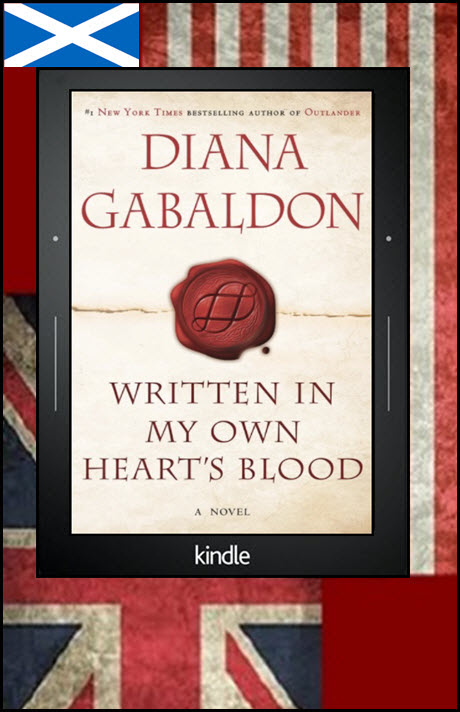 A movie trailer led me to my next book, Annihilation (2014) by Jeff VanderMeer. I finished it around 5:30 pm on Monday, October 2, two days after starting it. It's the first in a trilogy, so my journey into Area X will continue at a later date. Or it may continue tonight, but right now I have no idea what my next book will be. I'll browse my long books-to-read list and see what jumps out at me.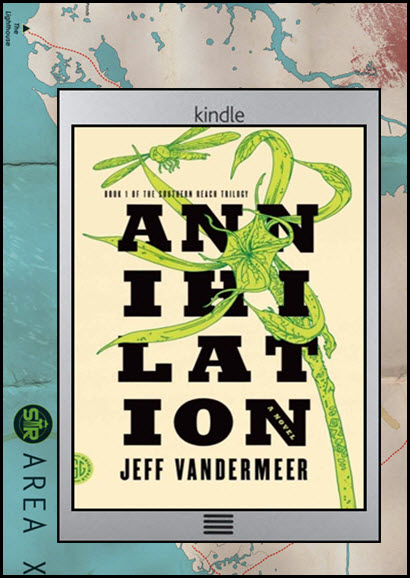 After taking a wee peak at the premise of the second book, Authority (2014), I decided to read it immediately. I finished it the morning of October 5 over breakfast in my Beijing hotel.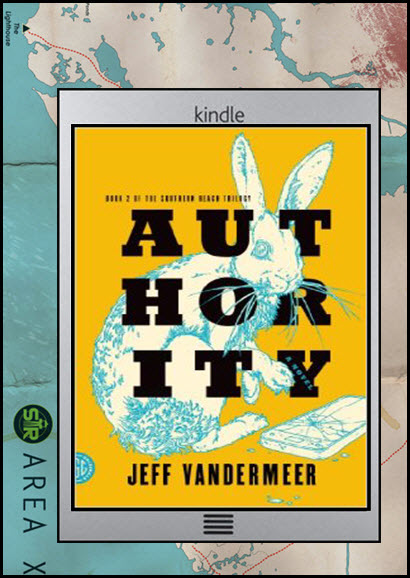 Philip K. Dick's Time Out of Joint (1959) was next. I finished it a on the Beijing subway the day after starting it. It helped the bus ride to and from one section of the The Great Wall of China fly by. I love 50s sci-fi!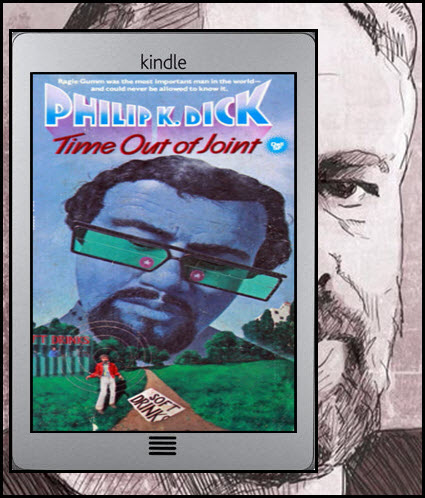 Having finished that, I decided for two reasons to not read a book on my current reading list. The first reason is simply for the sake of change. The second is that I want to savor the series I am nearing the end of such as Jeff Vandermeer's Souther Reach trilogy, the remaining Outlander novellas and short stories, and the Jack Reacher series to name a few. The thought of finishing the Jack Reacher series and the being forced to wait a year for the next Reacher novel is not a pleasant one. The same goes for Outlander stories.
It's been at least 15 years since I've read a John Grisham book, and he's been pretty prolific during those years. I read perhaps seven or eight of his earlier books years ago. I think I began with The Firm (1991) around the time of the movie adaption's release in 1993. With the exception of The Chamber (1994), which I started but never finished – but I may return to it and give it another chance, I enjoyed them all. I especially remember enjoying A Painted House (2001), his first non-legal novels and I think the most recent of books I've read. I'd know for sure if I had begun this reading diary years earlier. While reading up on John Grisham, I was surprised to discover that he has written 29 books since 2001. I chose The Confession (2010) pretty much at random and began reading. I passed the halfway mark on Monday afternoon, and it sure is a page turner. If I didn't have lots of work to do tonight, I'd finish it tonight. I finished it the evening of October 12 after spending an extra 30 minutes on a bus because I had a seat and was enjoying the climactic chapters. I thoroughly enjoyed my first Grisham in well over a decade and will certainly return to him regularly over the next year or so. In fact, I think I'll move straight on to his short story collection Ford County: Stories (2010). I finished on Wednesday October 18, and I have to say enjoyed all of the stories and in general my return to Grisham's world.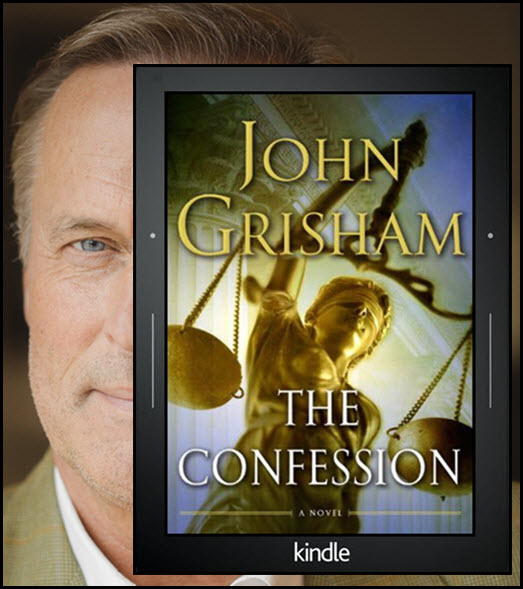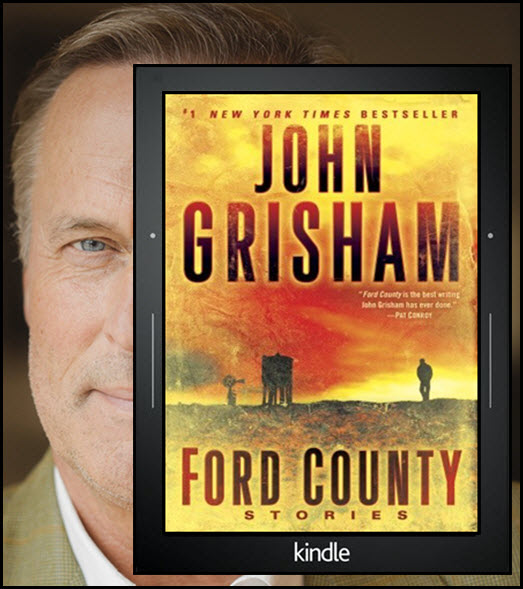 Next, I decided it was time to conclude the Southern Reach trilogy with Acceptance (2014). I finished it on October 22, and that was really wonderful book and trilogy. I will definitely read more books by Jeff Vandermeer.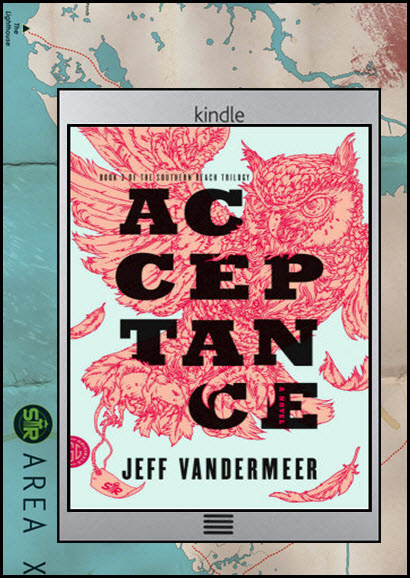 My first non-Song of Ice and Fire (Game of Thrones) George R.R. Martin story followed in the form of the novella The Ice Dragon (1980). It sure felt like a Game of Thrones story though with its dragons of ice and fire and its Kings Road.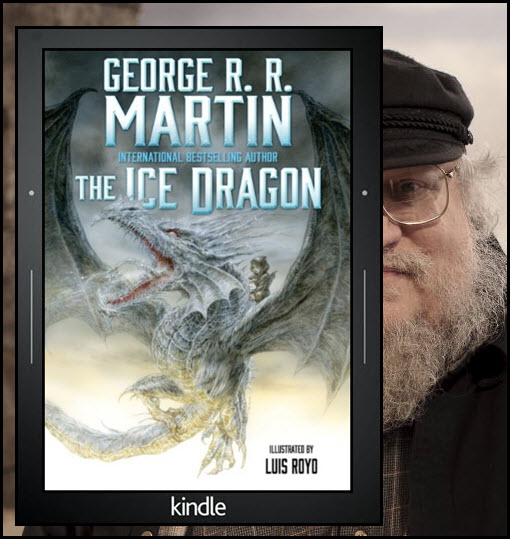 That led me to turn to Dreamsongs Volume 1 (2003) which is a collection of Martin's ealier short stories and novellas. It had been on my radar for a while now as it includes "Nightflyers"  (1980) the next Martin story to get a television adaption.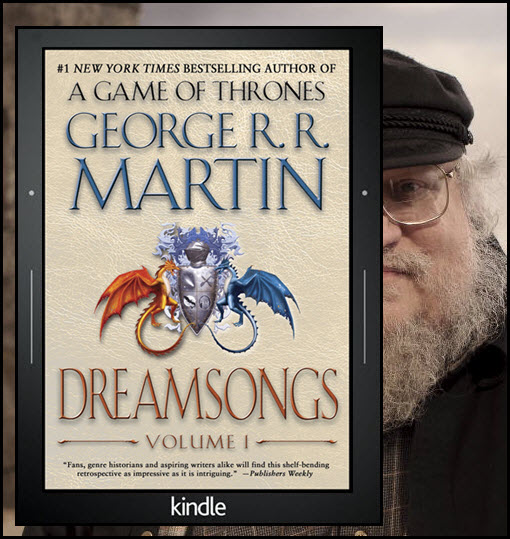 I finished its last story at a cafe on the afternoon of November 4. It was really interesting and a little surreal to read some R. R. Martin stories set on present day Earth as opposed to Westeros, and I have to admit I like George in horror and science fiction mode. He's not just the Game of Thrones guy. I'll definitely read Dreamsongs Volume 2 (2003) in the not-too-distant future as well as some of his other earlier works. What's next? I have no idea as I'm currently in that weird clueless temporary limbo between books. Decision pending.
I neglected to mention that when I finished Dreamsongs Volume 1, I was at a cafe waiting to attend a talk by Bradley K. Martin, author of Under the Loving Care of the Fatherly Leader: North Korea and the Kim Dynasty (2006), widely considered the best and most exhaustive of books concerning North Korea.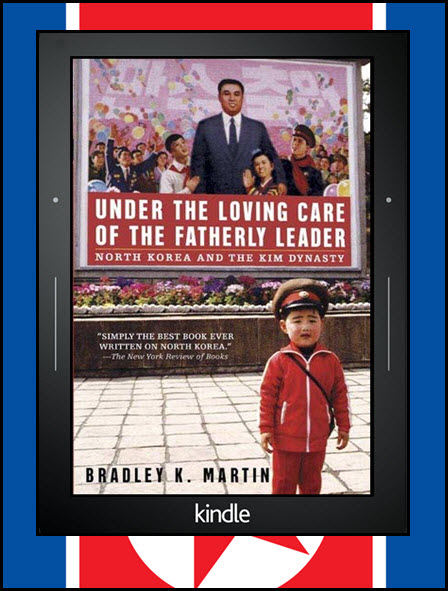 His presentation was in support of his new fictional work Nuclear Blues (2017), which is concerns North Korea. His earlier book has been on my Kindle a while but not on my immediate reading list. I have read quite a few books on North Korea over recent years, and I get a daily diet of North Korea-related news via Facebook every day, so I didn't feel quite ready to dive into such a long and exhaustive book.
I would have started his new book immediately after the presentation had the ebook been available. Alas, it is not expected until early in the new year – that was my one question. There were physical copies on sale at the event, but I stayed faithful to my Kindle. While not ready to tackle the whole thing, seeing Bradley in person certainly reminded me I need to read his book at some stage. A compromise was reached between me who isn't ready to dive completely into it and me who wants to at least sample it. I read the first two chapters and will read the rest piece meal style between the next five or so books I read.
I then decided it was time to return to the eventful, dangerous, and nomadic life of Jack Reacher with Personal (2014), the 19th Reacher novel. I finished it in a few days on November 16, and I really enjoyed being back in his eventful, dangerous, and nomadic life. Does anything faze that guy?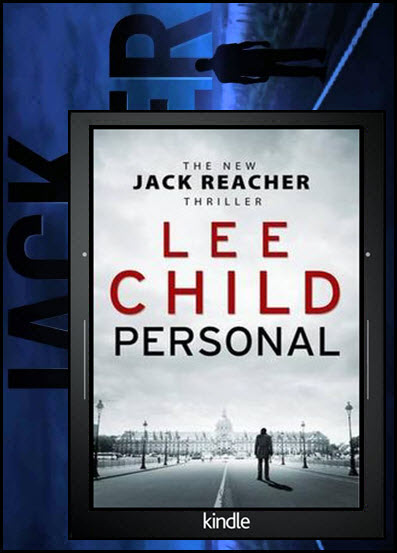 There are three kind of reading: reading for pleasure (obviously the most enjoyable), reading for education/work (less enjoyable but mostly interesting), and reading material prepared by cults (the most mind numbing). Unfortunately, it's time for some type 3 reading in the form of Hell (2010) by "Dr" Jae-rock Lee. I finished it on Sunday night November 19, and my God it was a terrible book. I don't usually mind reading cult propaganda, but I seriously think I'm dumber for reading that crap. I did gain some useful insights into that cult though, so it was worth the pain.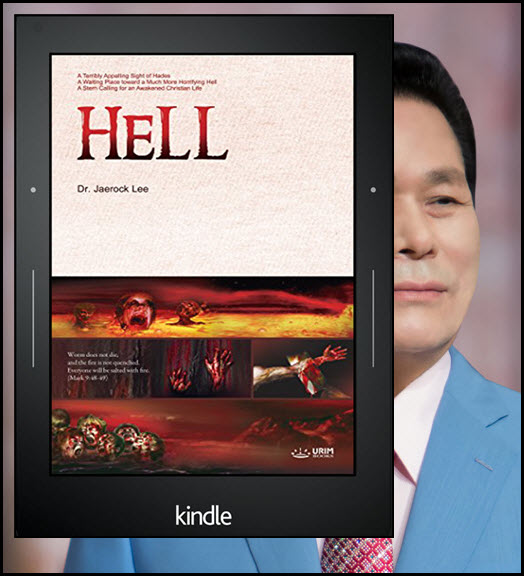 Next up, some fun and enjoyable light science fiction in the form of Armada (2015) by Ernest Cline, the author of Ready Player One (2011). I didn't really warm to the hero – he comes across as a jerk, but I'll read anything about invading aliens, and I have to say I'm enjoying it and anticipate finishing it in a day or two. Having I said I was enjoying it, I have to admit it felt like it was written by a teenaged version of the author.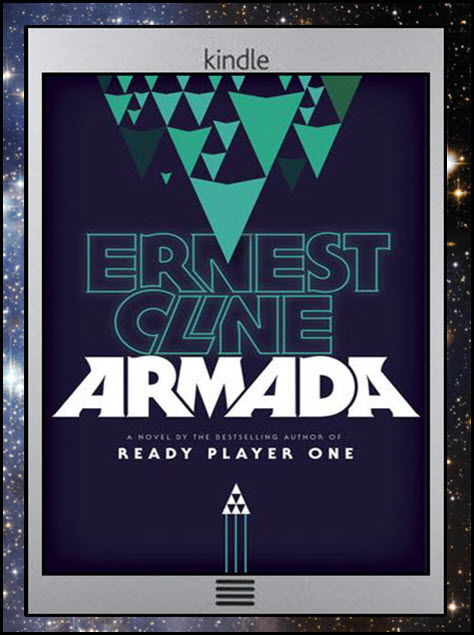 Next up, a short and inspirational warning entitled On Tyranny: 20 Lessons from the 20th Century (2017). I finished in a day – it really is quite a short book.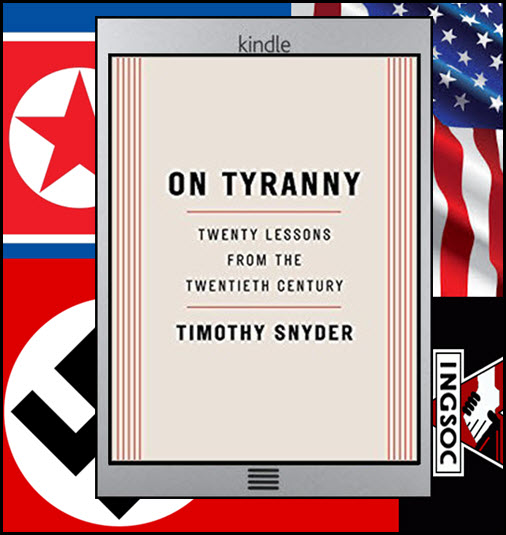 A return to Philip K. Dick with Lies Inc. (1966/84). I passed the half-way mark earlier today (Friday, Dec. 1), and I have to say I'm struggling to get through it. However, I'm determined to finish it ASAP so that I can read something more enjoyable and comprehensible. In its defense, the book does have quite a bizarre history,  and the author wasn't quite finished it when he died. I finished it that evening. It helped that I had absolutely no work to do at all.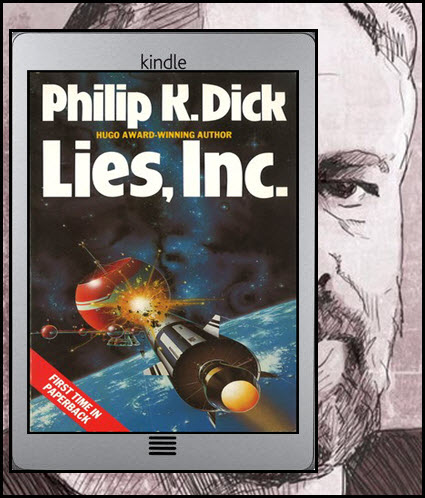 Then, to something I'm certain to enjoy. Tell Tale (2017) is Jeffrey Archer's latest collection of short stories. I finished the last short story on Monday morning Dec. 4 on the bus to work. That really was a joy. Even the story that had quite a predictable ending had me smiling when the ending was reached. The book concludes with the first few chapters of Archer's next book entitled Heads You Win, but I'll save that preview for later.
Another Philip K. Dick novel, The Crack in Space (1966), was next to help pass the time and commutes. Once again, I had trouble getting into it, and then around the 45% mark, that changed and I finished the rest in a day.  I finished it at home the quiet night of Friday December 9.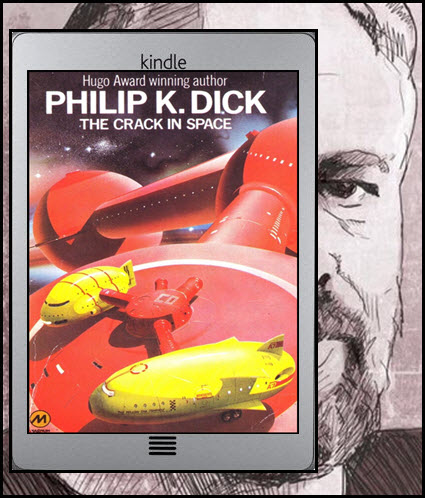 Then to a book I have been looking forward to for quite some time – the latest and seventh Expanse book entitled Persepolis Rising (2017). Nine days later, and I'm only just a third of the way through it. I am enjoying it, but reading time was scarce last week. I'm looking forward to some more free time this coming week and to hopefully finishing it in three or four days. I finished on a bus the evening of December 21. I actually stayed on the bus past my stop to finish the last 15 pages. I enjoyed the return to the Expansiverse, but will not enjoy the year-long wait for the next installment. Perhaps, I should have waited to read this.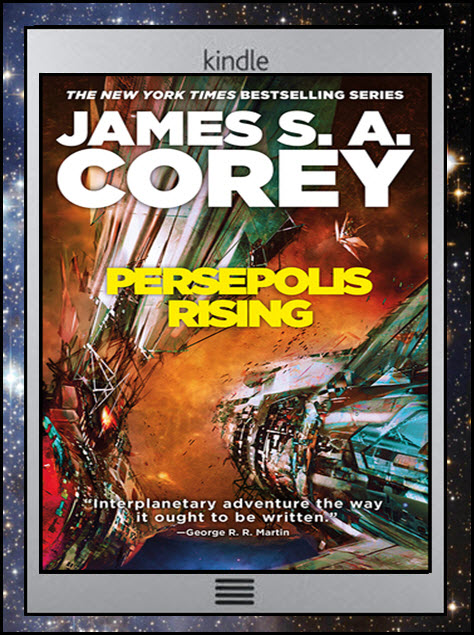 I recently skimmed a glowing review of John Grisham's Camino Island (2017), his latest book. I started it and was immediately hooked. I'm going really enjoy this one! I finished it Christmas night, and thought the climax was a bit of an anticlimax if truth be told. The first chapter was my favorite. Not that I didn't enjoy it nor read it slowly.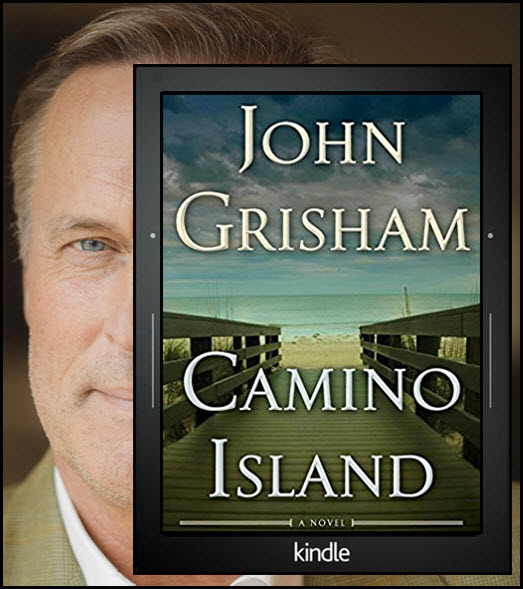 A return to the fantastical mind and pen of Ursula K. Le Guin with The Lathe of Heaven (1971). I read a short synopsis recently and found the premise intriguing. I read the first 15% in the early hours of Boxing Day, which is a shame as I have a long day at work ahead with two 2.5-hour classes. I finished on the last Friday of the year (December 29). That was a great book, especially the themes of global warning considering it was written in 1971.
Jeffrey Archer's short story, "It Can't be October Already" (2017), was next.  A touching and sad true story based on an encounter from the author's prison years. I read it in two sittings over a couple of hours.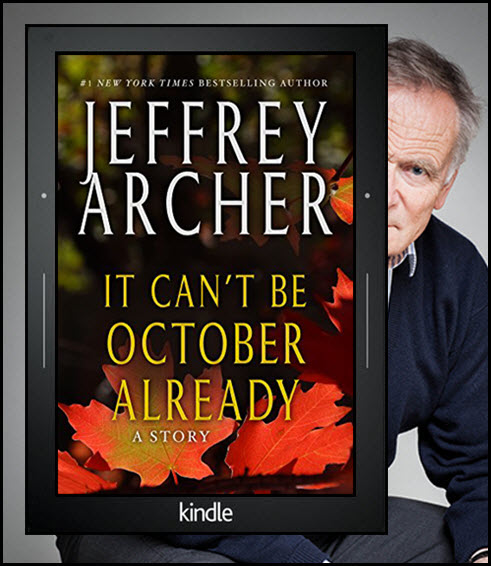 As Friday December 29 came to end, I chose 2017's last book. It took me a few minutes to decide what to read. I settled on Make Me (2015), Lee Child's twentieth Jack Reacher book. I hope to finish it before 2018 arrives. And I did. Apart from a 15-minute radio interview in the morning, I had no work at all to do today. On whim, I got on a train and got off in a part of Seoul I'd never been to before. I read on the train and in a cafe and finished it on the way home. A book read in under a day is a good book. It did fly by. Lee Child certainly knows how to keep those pages turning.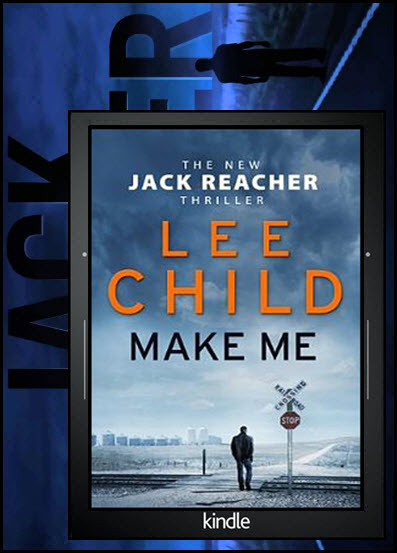 Once again, despite a long list of books to read – or perhaps because of it,  I have no idea what to read next. I toyed with the idea of finally reading Frank Herbert's Dune (1965), but I think I'll save that for another day in another year.
I spent some of the 2017's last day reading 57% of George R. R. Martin's Tuf Voyaging (1986), a collection of novellas and short stories about Halivand Tuf voyaging around the galaxy with his pet cats in an ancient 30-kilometer-long ship he was fortunate enough to find. As a result, I think I am now one of those fans who would rather George write more Tuf stories instead of Game of Thrones. George has said he has ideas for more Tuf stories. It's just that, well, Game of Thrones is taking him a while.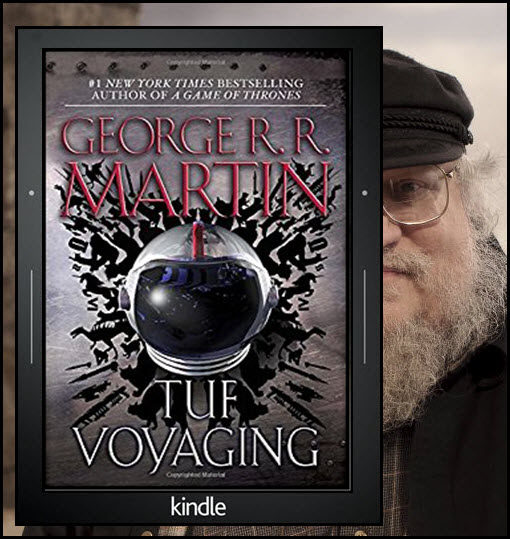 Well, that's it for the year. 67 books read – I think that's a world record.
Comments
comments