Saturday, December 6: Oops, after not exercising since the last day of November, I finally returned to the gym to start December's fitness campaign with a solid back, lower back, biceps, traps, lats, and forearms workout that will hopefully reignite my desire to exercise most days…
Sunday, December 7: A long cold 3.5-hour wander around Seoul listening to selections from Howard Shore's first two Hobbit scores: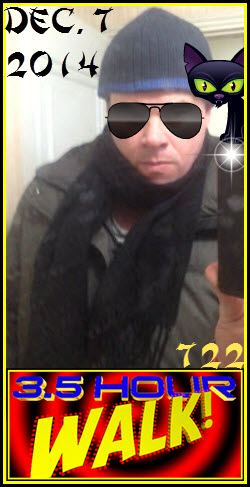 Monday, December 8: Chest, shoulders, triceps, hamstrings, and a light traps workout.
Wednesday, December 10: Legs, sides, and forearms ahead of a huge Secret Santa Party feast of hamburgers, hot dogs, and Canadian poutine.
Friday, December 12: Back, lower back, lats, traps, inner forearms, and calves.
Saturday, December 13: A much-needed double cardio session: 43 seated exercise bike thing minutes followed by a short fastish 400 meter run: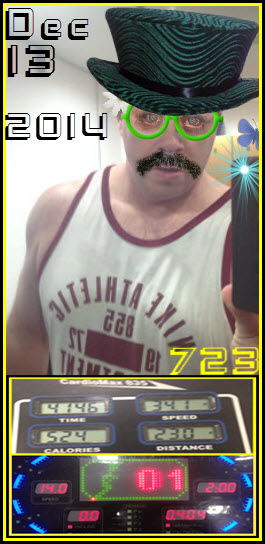 Monday, December 15: Another short sharp chest, shoulders, triceps, traps, and outer forearms workout.
Friday, December 19: A very light legs workout. Still, some exercise is better than no exercise.
Saturday, December 20: A better workout today: back, biceps, lats, traps, forearms, lower back, sides, and calves.
Monday, December 22: Chest, shoulders, triceps, traps, forearms, calves, lower back, and an over-due short sprint: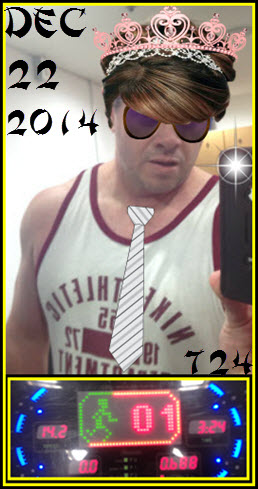 Wednesday, December 24: Back, biceps, lats, calves, some core work (sans lower back), and another short sprint: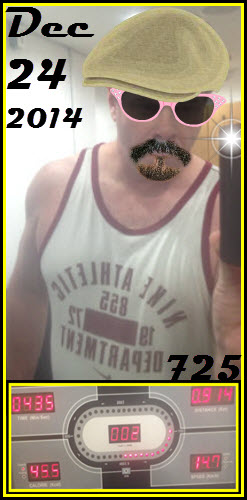 Friday, December 26: A light legs workout and another short sprint: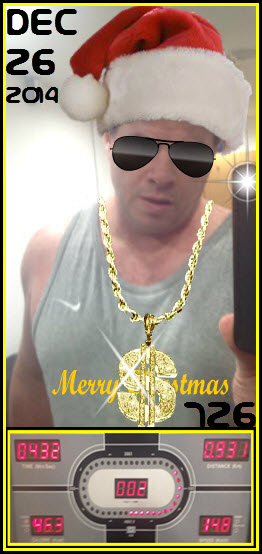 Tuesday, December 30: A new gym for the new year that starts in a couple of days! Chest, shoulders, triceps, traps, some outer forearm work, and an uphill cardio trek while watching National Treasure: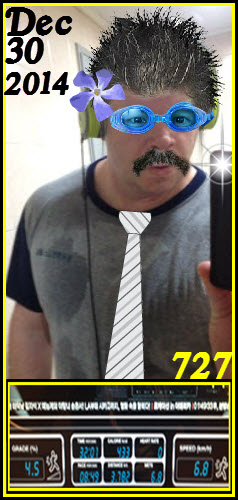 Wednesday, December 31: Just a cardio session (my 92nd for the year) to end 2014's fitness endeavors: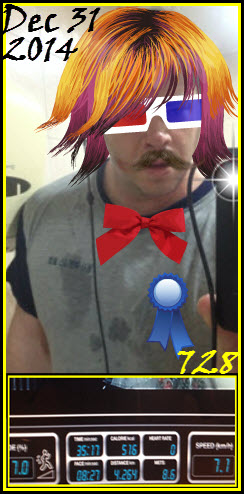 Comments
comments