My heart stopped on the night of Thursday December 2, 2016 when I saw on Facebook a promotional post for Joe Satriani's first and sole Seoul concert on February 10, 2017. For the first time in my life, I thanked God for Facebook's creepy, spooky algorithms.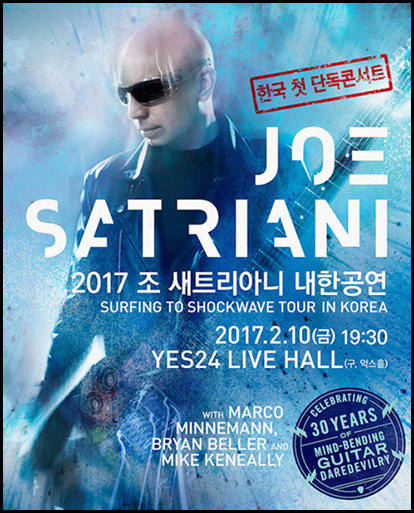 My initial jubilation lasted barely seconds before turning to mortification as I learned that tickets had gone on sale two weeks earlier. Surely, the show had long ago sold out? Two questions popped into my brain: "How could God be so cruel?" and "How had I missed the fact that Joe was coming to Seoul?" I scrolled his recent Facebook posts, which is something I often do. Somehow, I had missed his December 15 announcement.
Thankfully, the guitar Gods were smiling on me when I checked the next day for tickets, and I soon found myself the proud owner of a front row ticket for quite a reasonable price. Oddly, all tickets were the same price; hence, I went for the one remaining front row ticket.
I was first introduced to the music and guitar of Joe Satriani in my final years of high school. Joe Satriani's Surfing With The Alien album was released in October of 1987. This year is the 30th anniversary of its release, and just a couple of days ago, Satriani spoke about the album's creation and offered his thoughts and reflections of each track.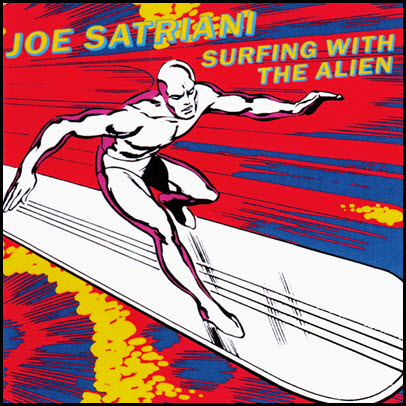 My guitar teacher must have first brought it to my attention in 1988. My final performance for my high school music class two years later and my final computer-based music assignment for that class both involved music from that album and its 1989 followup Flying In A Blue Dream.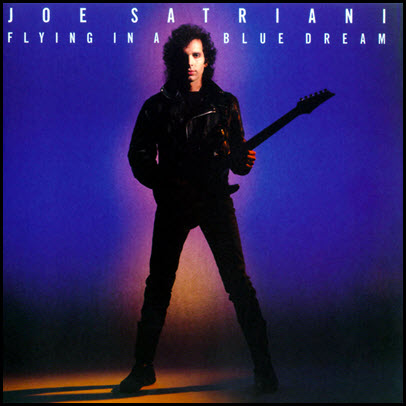 For my final recital near the end of 1990, I performed "Day at the Beach" and "Satch Boogie". I still have "Day at the Beach" at my finger tips, but I can't quite believe I managed to pull off an A+ performance of "Satch Boogie". I also performed "Midnight" I think the year before. That's another piece I dust off every now and then.
My computer assignment involved creating a backing track for "Echo" which perhaps sounds impressive, but it was really a simple copy and paste job which involved not much more than copying the accompanied as written in the Surfing With The Alien transcription book. It was still fun though, but it was done without exploring nor really understanding the song's harmonic structure.
Again, looking back decades later, I can't quite believe I didn't shame myself by messing up too badly the fluid, clear, and fast lines that Satriani performs flawlessly with effortless ease. Below is the original. Listening to it now for the first time in quite a while, I'm tempted to try and learn it again.
I also performed "Always With Me, Always With You" at my 18th birthday party. I had a captive audience which I took full advantage of. I then revisited the piece years later and made a silly video after returning to semi-regular playing and after gaining some basic keyboard skills. Joe does it better.
An early highlight of my Satriani fandom occurred on March 1, 1990 when the man himself obliged my interest by including a Canberra performance at The School of Music in his world tour in support of Flying in a Blue Dream. It was so long ago, not even Joe's website has records of the tour. Here's the setlist from the February 27 Sydney concert. I think it's safe to assume that was the setlist I witnessed a couple of days later.
I was lucky enough to have seen a few big acts live during the late 80s including Phil Collins, Elton John, and Billy Joel, but I recall I was more excited about Joe Satrinai's concert as playing his music made the connection between composer/performer and listener (me) all the stronger and more personal.
The two most vivid memories I have of that night 27 years ago are the beginnings of the first song "Flying in a Blue Dream", a song that never fails to captivate me and has remained one of my favorites. This 2015 fan-made computer animation written to accompany the piece was so appreciated by Satriani, he now screens it during his concert performances. Here's the fan-made video, and below it is the corresponding photo from the Seoul concert: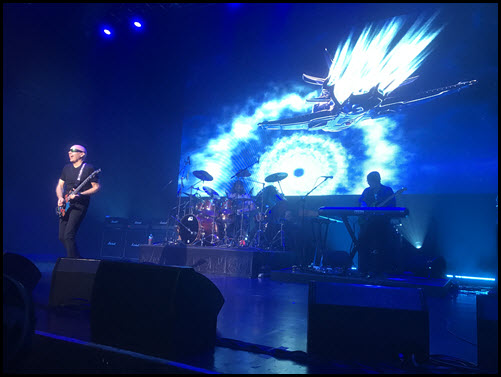 The other vivid memory is of his performance of "Always With You, Always With Me" in which he added a couple of grace notes to the main melody. Being intimately familiar with the piece from learning it and listening to it a gazillion times, I couldn't help but notice the subtle changes. Apart from those memories, I really don't recall much of the concert. Hence, I've always hoped to have the pleasure of seeing him perform live again.
Suffice to say the music and guitar of Joe Satriani formed a large part of my musical life during my formative years, and his music has since never been far from my ears. His instrumentals crystallized my preferences for instrumentals over songs and melody over all else. I reminisced about that aspect of my musical preferences last year in this tribute to composer John Williams.
I started university in 1991 and made use of the long winter vacation to significantly increase the number of practice hours. The unhappy result was that I developed a repetitive strain injury in my left hand which forced me to give up guitar almost completely for quite a number years, well over a decade in fact. It was a huge blow that was tempered at least by the simple pleasure of listening to music. Thankfully, Joe Satriani kept releasing albums every couple of years allowing me to get my guitar fix vicariously.
When I did very cautiously return to regular playing circa 2007, Satriani's music helped rekindle my love of playing. I don't think I've ever returned to the skill set I had has a teenager, but the simple pleasure of playing has not faded in the least. As I mentioned earlier, I've since recorded a few attempts at performing some of Satriani's pieces. I cringe when I watch them – which isn't often, more like never – but the joy of practicing such pieces more than makes up for the weirdness and unwatchability (is that a word?) of the videos. They sure are fun to make though!
His 2014 book, Strange Beautiful Music: A Musical Memoir was an automatic purchase and not surprisingly a very quick and fascinating read. As an avid reader on his 5th Kindle, I relished the chance to combine that love for reading with my admiration for Satriani's dexterous fingers, musical knowledge, and compositional skills.
As the date of the February 10 concert drew nearer, I naturally increased the amount of Satriani I listened to. I have listened to a lot of his compositions hundreds of times; however, there are still a few pieces scattered amongst his fifteen studio albums that I am less familiar with. I know and appreciate some of those songs a little better now.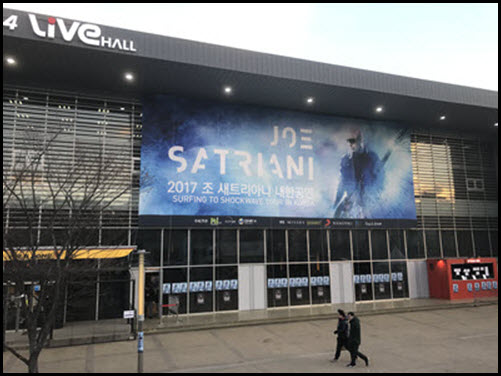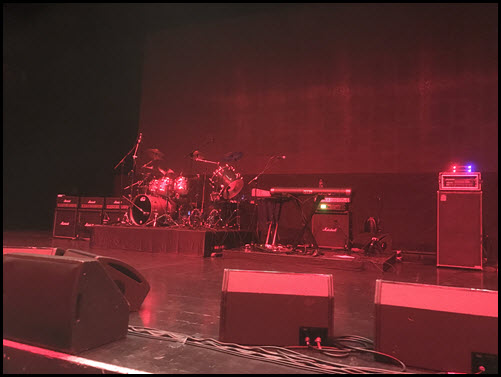 February 10 arrived right on time, as did I, soon taking my place right by the stage. The man himself and his band were a little late though due to heavy traffic. As a result, the concert started 15 minutes late. Perhaps that is the reason "Goodbye Supernova", the final track from his latest album was not performed despite being performed in other concerts on the tour. The omission of that song, one I had been particularly looking forward to hearing, was the first of the night's two disappointments. Actually, a look at the set lists of his most recent concerts reveals that "Goodbye Supernova" wasn't included in Satriani's most recent concerts. Setlists do have a tendency to change over time, of course. Seoul's traffic is off the hook. Instead of enjoying the piece live, I'll have to get by with YouTube:
The other disappointment was that the shirt I bought is too big. Much to my regret, I didn't realize that until I got home. I'll need to put on 15 kilograms before wearing it in public, or I may just keep it as a pajama top.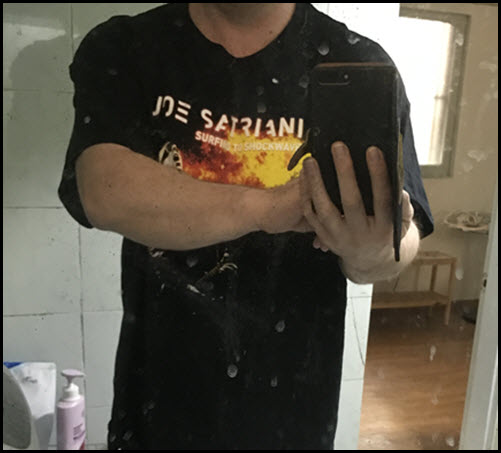 The current tour is entitled "Surfing to Shockwave" as it not only supports Shockwave Supernova (2015), Satriani's latest studio album, it also marks the 30th anniversary of the release of Surfing With the Alien. While that was not his first studio album, it was the album that effectively launched his career. Hence, songs from those albums dominated the set list with four songs from Surfing and six from Shockwave.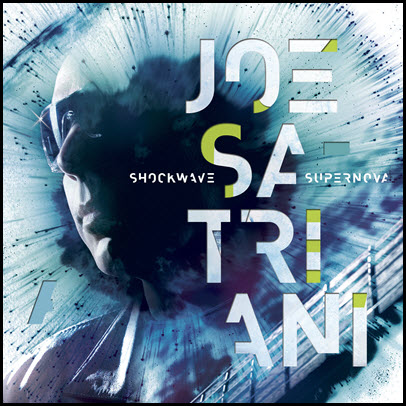 Not represented at all were the albums Unstoppable Momentum (2013), Professor Satch and the Musterion of Rock (2008), Strange Beautiful Music (2002), Engines of Creation (2000), and Not of this Earth (1986). That's an observation, not a complaint. If anything, that is proof of the size and quality of his catalogue, and there are a lot of songs from those albums that he has performed live in recent years and over his career. While there are songs from those albums and others I wished had been included, I can't say I have any complaints about the program as the show was utterly amazing and inspiring. There were certainly no flat moments.
My lasting memory of the night will I'm sure be the sheer enthusiasm and enjoyment evidenced from the number of laughs that were emitted from his near-constant smile. Also obvious was his virtuosity, which is of course one of the defining characteristics of his musicianship, but I was surprised at how easy he made it all look. And I was surprised that he delivered so many complex and fast runs without looking at the fret board. His guitar really did seem to be part of his body. Furthermore, he seems incapable of making a mistake. I can't imagine he has ever made one, and that is a sign of the amount time, effort, and passion he has put into his craft over the course of his long and productive musical life.
While his virtuosity is well known, one of highlights of the night, "Butterfly and Zebra", showcased his compositional skills. When asked in a recent interview about his hobbies and interests outside of playing guitar, he answered: "writing music".
Another highlight of the night was also from his latest album. "Crazy Joe" is a piece that never fails to bring a smile to my face, and it is one of the songs I put on in order to pump me up before my covers band performs.
A week after the concert, and I'm still very much in Joe Satriani mood. His music has continued to accompany me on my treadmill journeys and adventures. My other favorite composers and musicians, mostly film composer the likes of John Williams, Jerry Goldsmith, Joe Hisiashi, and James Horner (to name but a few), are currently enjoying a temporary vacation from my iPhone and earphones.
Now that the concert is history, my selfish wish is that Satriani will return home quickly and safely to begin recording his next album. A live BlueRay/DVD/CD from the current tour would also be appreciated. I recall reading in a recent interview that he already has some ideas for his next piece. I was happily surprised and very excited to read that, but I should not have been surprised as, after all, that is what composers do.
Here's the setlist from the night:
"Shockwave Supernova" from Shockwave Supernova (2016)

"Flying in a Blue Dream" from Flying in a Blue Dream (1989)

"Ice 9" from Surfing With The Alien (1987)

"Crystal Planet" from Crystal Planet (1998)

"On Peregrine Wings" from Shockwave Supernova (2016)

"Friends" from The Extremist (1992)

"If I Could Fly" from Is There Love in Space (2004)

"Butterfly and Zebra" from Shockwave Supernova (2016)

"Cataclysmic" from Shockwave Supernova (2016)

"Summer Song" from The Extremist (1992)

 Drum Solo by Marco Minnemann

"Crazy Joey" from Shockwave Supernova (2016)

Keyboard Solo by Mike Keneally

"Luminous Flesh Giants" from Joe Satriani (1995)

"Always With Me, Always With You" from Surfing With The Alien (1987)

Bass Solo by Bryan Beller & Rock Medley

"God Is Crying" from Shockwave Supernova (2016)

"Crowd Chant" from Super Colossal (2006)

"Satch Boogie" from Surfing With The Alien (1987)

Blues Jam

"Big Bad Moon" from Flying in a Blue Dream (1989)

Surfing With the Alien from Surfing With The Alien (1987)
 Thank you, Joe for coming to Seoul, and thank you for the opportunity to reflect on how much joy and inspiration your music and life have given me and your numerous fans the world over.
Comments
comments