Friday, June 3: A short cardio session to start the month of June: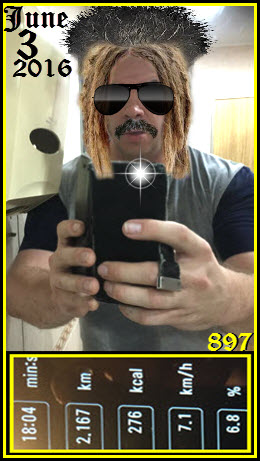 Tuesday, June 7: A slightly shorter cardio session as I was pretty pushed for time due to having so many student assignments to read, reread, and mark: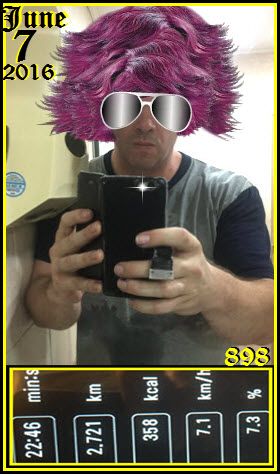 Wednesday, June 8: A short but sweet eights session: chest, shoulders, triceps, traps, calves, and a little core session to finish up.
Saturday, June 11: Cardio again: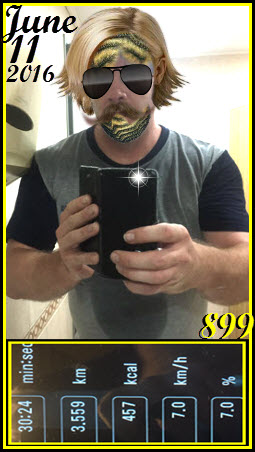 Sunday, June 12: Longest cardio of the year to mark my 900th workout since record keeping began!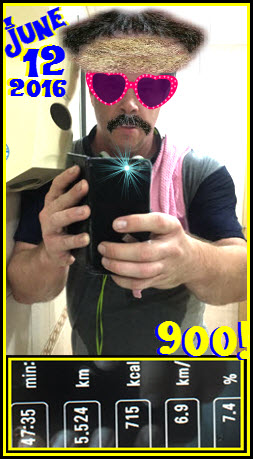 Monday, June 20: Back on the treadmill after an amazing and busy week!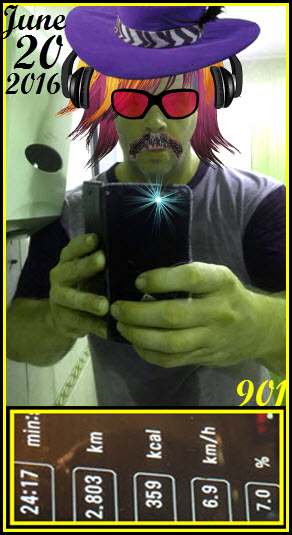 Tuesday, June 21: Longest cardio session in a very long time: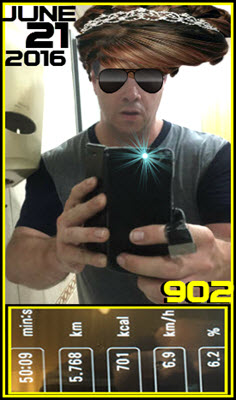 Wednesday, June 22: Short weights session: back, lats, biceps, calves, and core.
Thursday, June 23: Longest cardio in a very long time!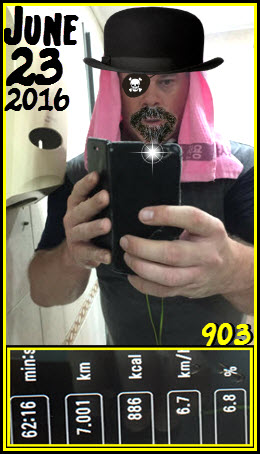 Friday, June 24: An intense weights session that resulted in a nap on the gym floor upon its completion: chest, shoulders, traps, triceps, core, calves, thighs, hamstrings, and inner thighs. Can I make it 6 days in a row? My work for the semester, aside from responding to any grade appeals, is done, so I certainly have the time…
Saturday, June 25: Cardio again today. My gym is closed tomorrow, and I think I've earned myself a day off: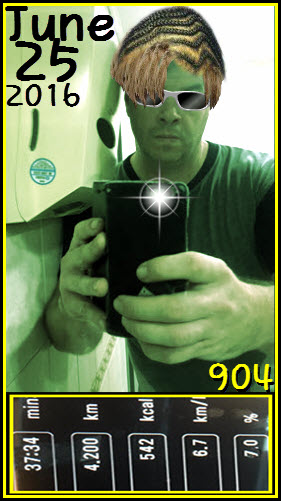 Tuesday, June 28: Another cardio session: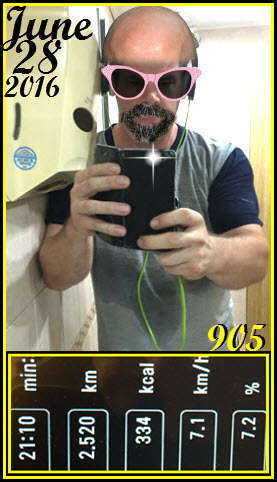 Thursday, June 30: A faster and shorter cardio session due to time constraints ended my June 2016 fitness campaign on a sweaty note: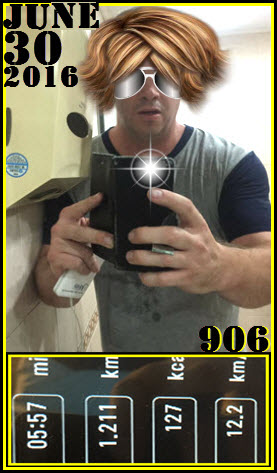 Comments
comments