Just a few months after guitar hero Joe Satriani performed in Seoul, his most famous student, Steve Vai, follows suit, and he's bringing a few friends with him under the banner of Generation Axe. Here's Steve discussing the show just ahead of his arrival in Korea.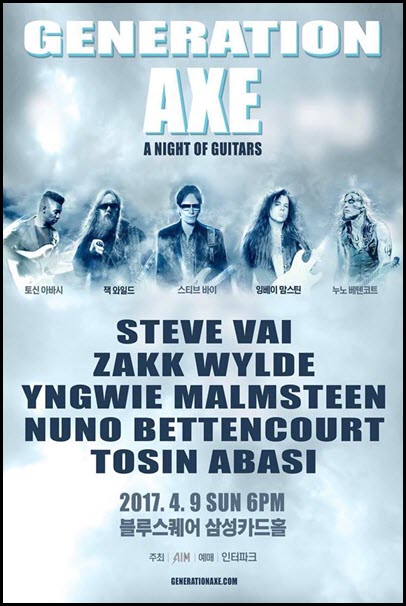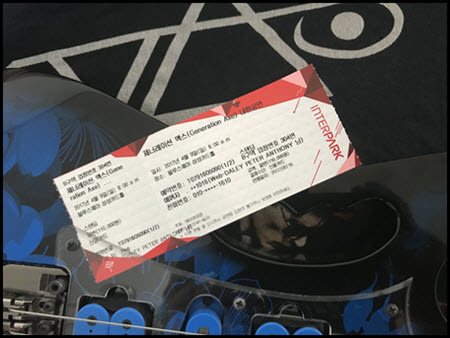 I have to admit, I'm not all the familiar with the music of his friends. I do have a Yngwie Malmsteen album and I've seen a lot of his Youtube videos. Nuno Bettencourt played on that great acoustic guitar song "More Than Words", but that's about the extent of my awareness. I've been too excited about seeing Steve Vai again to explore further. I'll be introduced to those other guys soon enough. 🙂
I've been a fan of Steve since 1990 when he releases his epic album Passion and Warfare. Like Joe Satriani, my admiration for Steve's guitar skills is eclipsed by my respect for him as a composer. That rare combination of virtuosic instrumental skills, an encyclopedic knowledge of music theory, and the ability to compose unique and memorable music is a rare and amazing combination indeed. Here is Steve reflecting on Passion and Warfare 25 years after its release: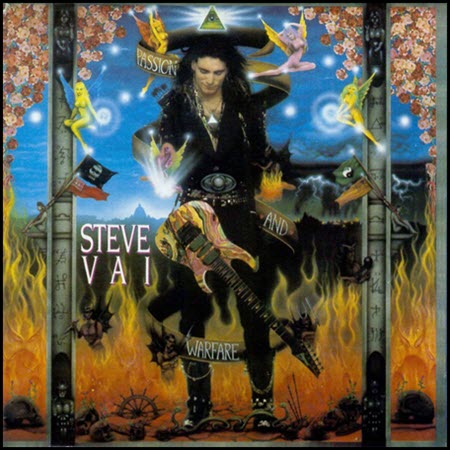 Tonight's concert (I'm starting this post the morning of the concert) will be the fourth time I've seen Steve perform live. The first was back on February 14, 1997 at Sydney's Coogee Bay Hotel. This setlist from his Auckland concert two nights later is probably the same setlist he performed in Sydney. In fact, the Auckland setlist may be the Sydney set list as it includes Australia's national anthem, an odd choice for a New Zealand concert! I don't recall that being performed though.
My second and third Steve Vai concerts took place on consecutive nights in Japan. August 1 and 2, 2013 were the dates, and the venues were Tokyo and nearby Yokohama. I had long wanted to return to Japan for a vacation, and Steve's tour helped me to decide the dates. Initially, I only planned on attending the Tokyo concert. I didn't decide until much later to make the most of my time in Japan Vai wise and attend the Yokohama show the following night. Best decision ever as the Yokohama show was particularly memorable because it was a smaller venue and I was right up the front.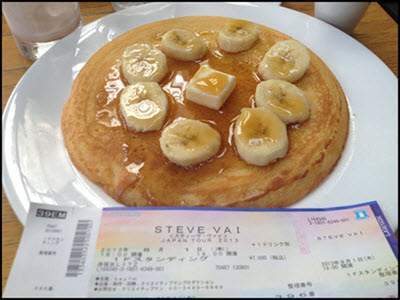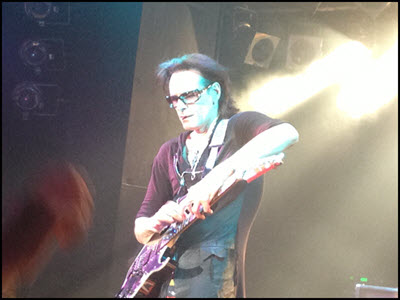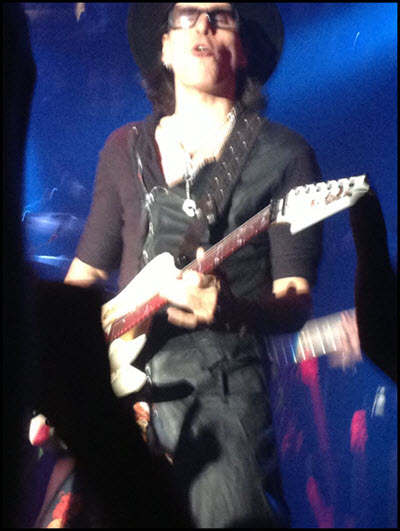 I've spent the last week listening almost exclusively to the music of Steve Vai and watching videos of his performances, interview, and lessons. Here are some of my favorites:
While I've tried my hand at a few of Joe Satriani's easier songs, there is only one Steve Vai song, "Sisters" from Passion and Warfare, that I've ever tackled in its entirety. I had it had under my fingers – not perfect of course – back in my early 20s when I used to do some solo restaurant sets.
Since I have been playing more lately, that piece has joined my list of songs I want to relearn and perhaps perform in public. I think tonight's concert will provide the inspiration and motivation needed to make that happen sooner rather than later. I just found this great acoustic cover to help me on my way. Below it, Steve discusses the song's genesis:
Comments
comments