JANUARY
TO JUNE

Reminder: As an Amazon Associate, I earn from qualifying purchases via the Amazon links included below – not that anyone has actually purchased a book from my links, but that's ok – this diary is really just for me.
I started the year in the middle of the twelfe Wheel of Time book and also with two non-fiction books unfinished: Superintilligence (2014) by Nick Bolstrom and American Moonshot: John F. Kennedy and the Great Space Race (2019). I'm not sure when I'll return to those, but being non-fiction, they are books I can more easily take breaks and read them piecemeal fashion.
Book 1: The Gathering Storm (2009) by Robert Jordan and Brandon Sanderson, as mentioned above, is the twelfe novel in The Wheel of Time series. It is also the first published after the passing of Robert Jordan. Well, the cover below doesn't really capture the flavor of the story at all, but it is accurate in terms of that big hole in the house.  I finished the year about 46% into the book, and I am finding it slightly more readable than earlier books, but that could be because the climax of the whole 14-book (plus a prequel novel) is getting closer and closer. I certainly haven't noticed any big changes in the style of writing. It took me 21 days to read the first 63% of the book and less than two days to finish it off.  Those final few hundred pages really had me hooked! (Read between December 19, 2021 & January 9, 2022)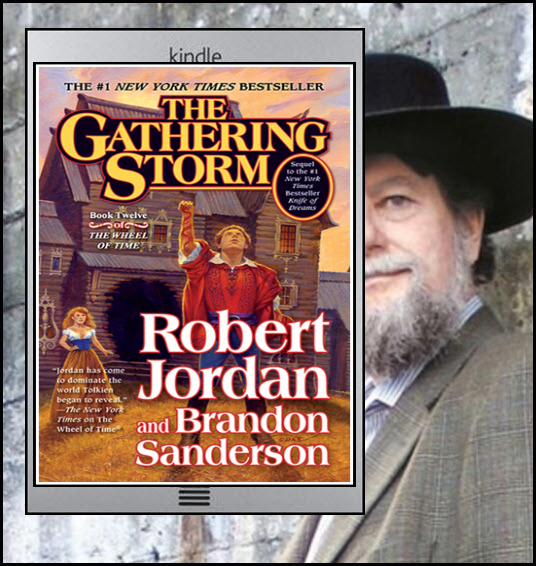 Book 2: Elder Race (2021) by Adrian Tchaikovsky was next. It's a novella around 170 pages in length and I found it hard to put down, reading the first third in one sitting – or rather one lying. I finished a little after midnight. After the pretty long The Gathering Storm, it was nice to fly through a book in about 18 hours, and Adrian Tchaikovsky never disappoints. (Read between January 9 & 10)
Book 3: Towers of Midnight (2010) by Robert Jordan and Brandon Sanderson was next as I jumped straight back into The Wheel of Time universe. This is the penultimate book in the series and I'm starting to feel a sense of sadness that my journey with its characters is drawing to a close. January 19, and I'm over half way and things are really heating up! Again, I picked up the reading speed significantly as I entered the home stretch. (Read between January 10 & 23)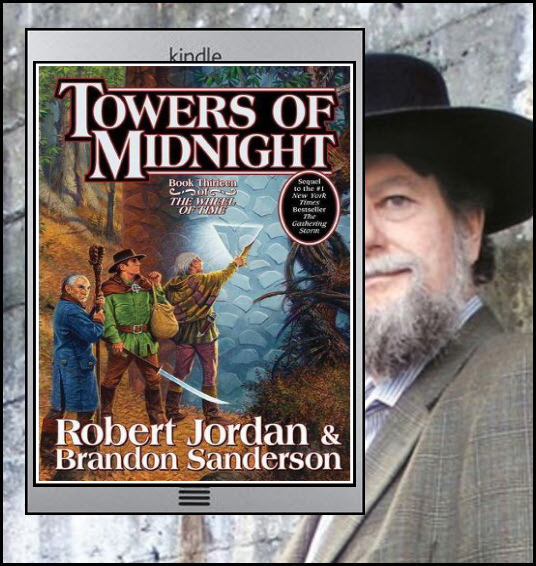 I then spent a few days reading four or five chapters of Amercian Moonshot before deciding on my next book.
Book 4: House of Suns (2008) by Alastair Reynolds was next. I've seen this book reviewed highly and also knew a little about the story, and since I had enjoyed Pushing Ice, my first Alastair Reynolds book, I decided it was time to read a second. Once again, I read the last half of a book in much quicker time that the first half. The second half of House of Suns took me less than 24 hours for obvious reasons. And of course it didn't hurt that I have absolutely no work to do these days. Strangely, although I knew a little about the plot, the book wasn't what I was expecting.  Now that I've two of his stand-alone novels, my next Reynolds will be the first of one of his series. (Read between January 26 & 31)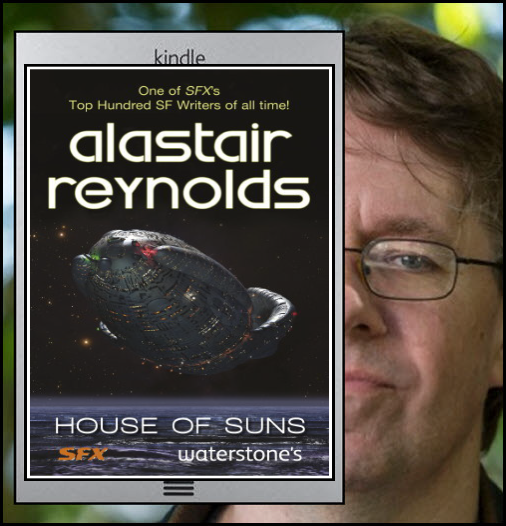 Book 5: The Infinite Machine (2020) by Camila Russo was next. The title sounds like a science fiction novel, and I'm sure there is a science fiction story with that name, but this book is science sans fiction, and it's all about the creation, chaotic birth and early years of Ethereum. That was surprisingly quite a page-turner and I finished in around 24 hours.  (Read between January 31 & February 1)
Book 6: The Judge's List (2021) by John Grisham was next as I continue this little departure from fantasy realms and science fictional galaxies. And it was a welcome and rivetting change. I need to read more Grisham. (Read between February 1 & 4)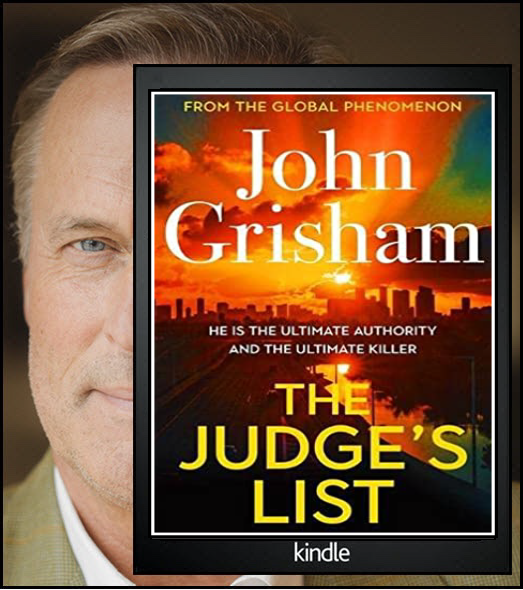 Book 7: A Memory of Light (2013) Robert Jordan and Brandon Sanderson was next. I decided it was time to take that final step and begun the final Wheel of Time book. I have to admit, I really don't want the story to end. With that in mind, it's quite possible I'll read some of the books again. There are certainly people that have read the books multiple times, but I won't go that far. While I enjoy occassionally reading a book a second time, I prefer to embark on new adventures.  I flew through the second half of the book and felt very bittersweet about finally coming to the end – a sure sign that the long journey was worth it. I can certainly see myself rereading at least the first book again. It would indeed be a different experience reading that and perhaps other early books with knowledge of all that happens thereafter. (Read between February 4 & 12)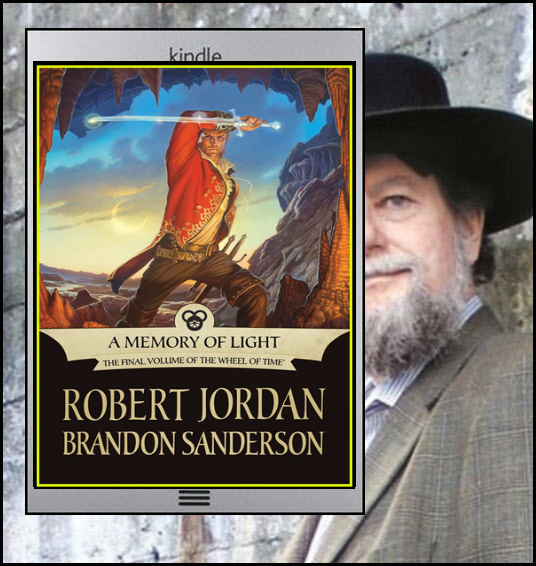 Book 8: American Moonshot: John F. Kennedy and the Great Space Race (2019) by Douglas Brinkley was the next book I completed. I started it last year and have just been reading a couple of chapters between other books. I intended to just read a couple of more chapters, but kept going until the end as this is another book that just kept getting more interesting as the narrative neared the death of JFK and the eventual successful Apollo 11 mission that put Neil and Buzz on the moon. As the title suggests, this book focuses on JFK and the political manouvering to get NASA created and funded. Those details weren't all that interesting as far as I was concerned, but other aspects were: the history of rocketry, the post-World War 2 period in which Nazi scientists were granted immunity and whisked off to America, that space race between the USA and Russia, and the sections that concerned the astronauts themselves and what they experiened, both their triumphs and tragedies. Having dipped my toes into the space race, I am certainly open to reading more books that focus less on the political aspects.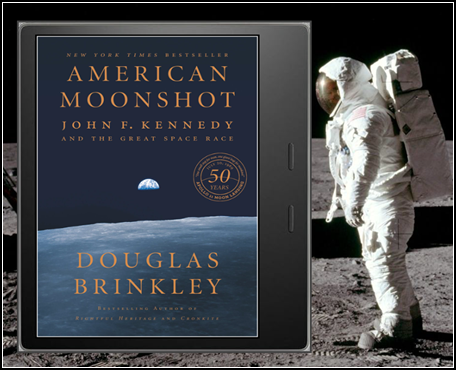 Book 9: Shadows in Flight (2012) by Orson Scott Card I was pleasantly surprised to learn that this fifth book in the Ender's Shadow series is a novella. Hence, I read it in about 24 hours and quickly reduced my to-be-read list by one and came a step closer to finishing another series. (Read between February 13 & 14)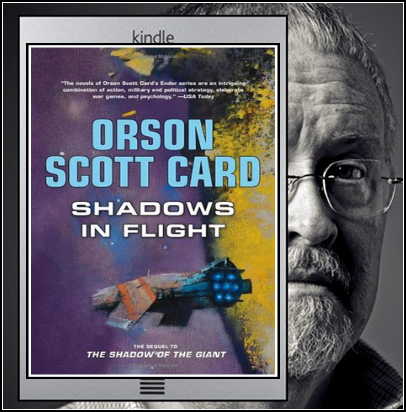 Book 10: Dead Beat (2005) by Jim Butcher is the seventh book in his Dresden Files series that follows the exploits of wizard private investigator Harry Dresden. For some reason, reading this was a bit of a chore. Perhaps I just wasn't in the mood as I think it's a book I should have enjoyed more. I enjoyed the previous ones and I can't really put my finger on why this wasn't a page turner for me. Alas, we can't love everything, and I have often heard that this series gets better and better, so I'm still looking forward to his future adventures. (Read between February 14 & 20)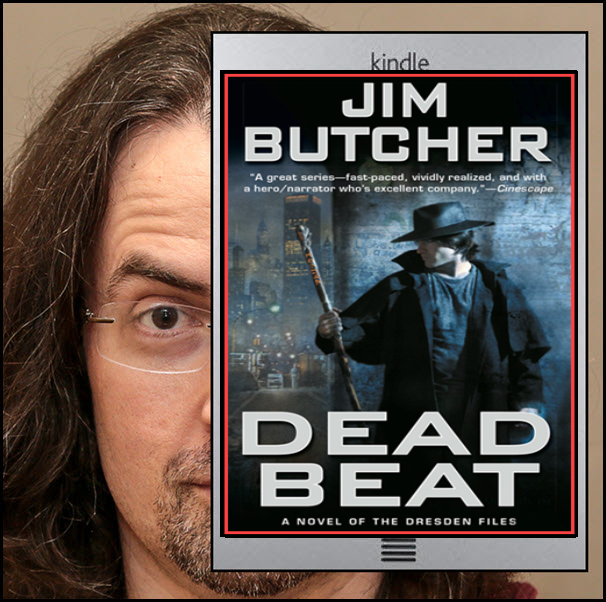 Book 11: Roadside Picnic (1971) by Boris and Arkady Strugatsky was next and disinterest I experienced in Dead Beat was quickly replaced with that familair and welcome feeling of loving a book.  (Read between February 20 & 22)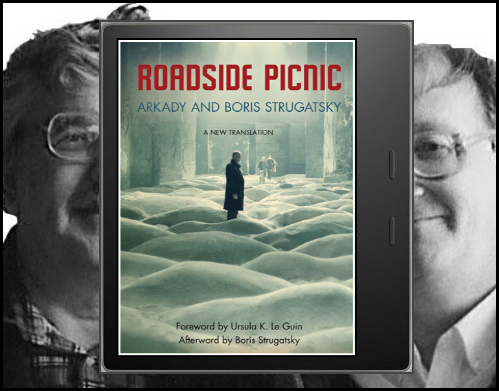 Book 12: Superintilligence (2014) by Nick Bolstrom appeared on a list of books recommended by Elon Musk, and the title sounded intriguing. After making a start, I quickly realized it seems the author has some superintelligence of his own. I started it late last year with the idea of reading chapters between other books, which I did. Mind-bending stuff. I'm curious to now read about the developments in the AI field since 2014. (Read between December 8 & February 24)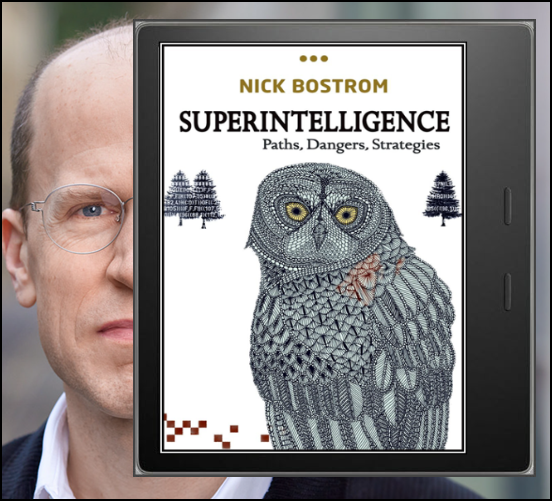 Book 13: Small Gods (1992) by Terry Pratchett returned me to his absudly poignant Discworld universe. What a wit an imagination he had as well as a brilliant turn of phrase. I'm no kind of glad I waited a long while to read a Discworld book – so many adventures and giggles are in store for me. (Read between February 22 &  March 2)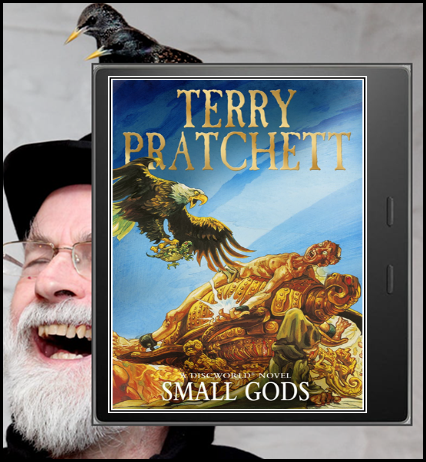 Book 14: The Final Empire (2006) The Mistborn trilogy – the first in a trilogy of trilogies -was a recommendation from a coworker back before I was familar with the name Brandon Sanderson. I had tentatively planned to make this my next fantasy series after The Wheel of Time, which Sanderson finished, and then the staggering success of his recent record-breaking Kickstarter campaign to release four novels written in secret during the first two years of the pandemic while he worked on other books helped me to decide that the time was right to begin. I watched the numbers spin like a poker machine those first few days, and as I write this on the morning of March 21, it just passed $31 million.  To the Mistborn series itself, I changed my reading habits and included the audio book into my life, listening on long walks and late at night before sleep arrived as well as reading the ebook at cafes, on buses, in bed, and every other chance I got. The story grabbed my attention and wouldn't let go, so after finishing the first Mistborn book, I began the second. (Read – and listened to – between March 2 & 10)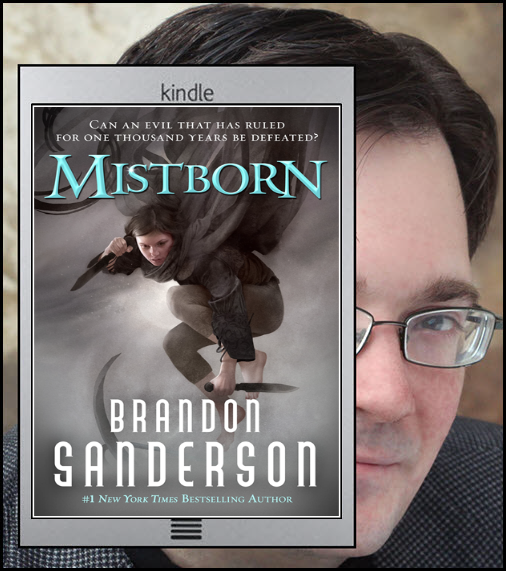 Book 15: The Well of Ascension (2007) Straight on to the second Mistborn book, and I have to say this one moved in unexpected directions I had not expected. As a result, I continued straight on to the concluding book of this first trilogy.  (Read – and listened to – between March 10 & 19)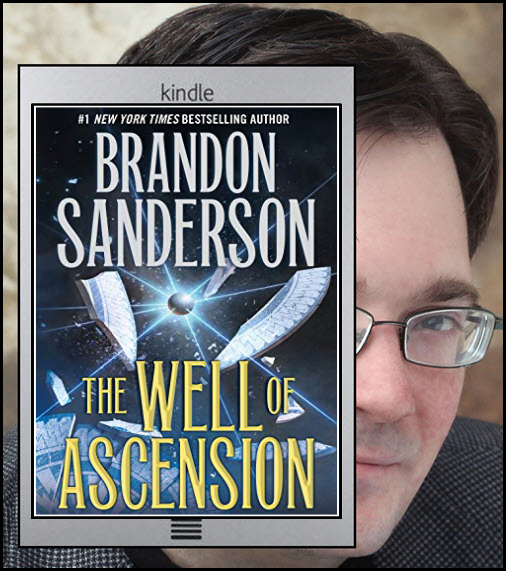 Book 16: The Hero of Ages (2008) The decision to continue straight on with the third book wasn't as easy as the decision to continue onto the second after the first simply because I wasn't sure I was ready for this story to end.  I also must admit that a break after almost three weeks emersed in this world felt somewhat welcome, but being curious how the last book in this first trilogy started, I decided to read a couple of chapters – and then I couldn't stop. Erik Kain in his Forbes review of the trilogy really nailed it: "The narrative is crafted with such bloody precision, it's nearly impossible to put the books down." (Read – and listened to – between March 19 & 28)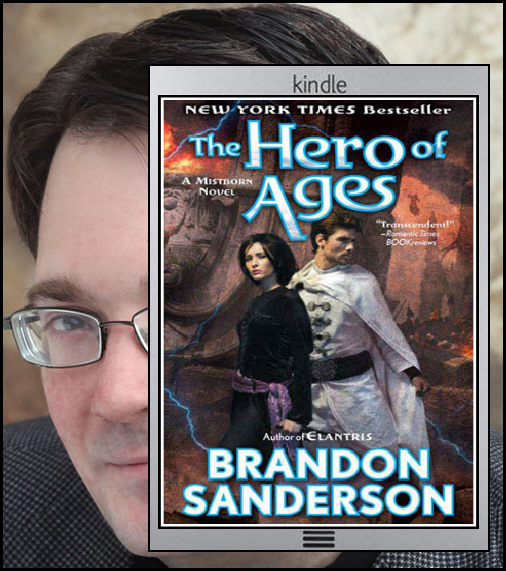 Book 17: The Unreal and the Real Volume 1: Where on Earth (2012) is a selection of Ursula K. Le Guin's short stories set on earth. My reading slowed down after finishing Mistborn as I struggled to stay on top of preparation for my classes and the timely return of students' homework assignments. My reading really slowed down as my workload went up. I read all but the last two stories, and then I moved on to my next book. I returned to those two stories at the very end of the summer vacation. (Read between March 29 & August 31)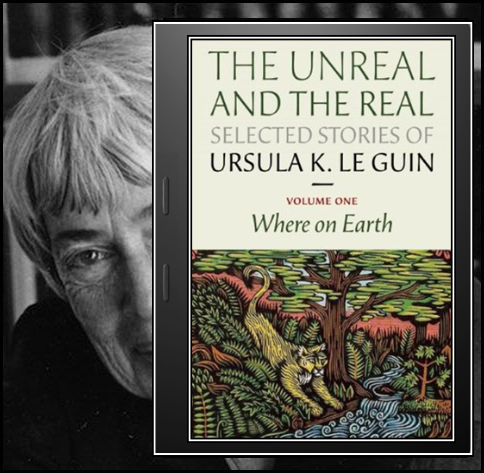 Book 18: The Sins of our Fathers (2022) by James S. A. Corey was next. I took a break from the above to with just two stories left to read. I was just too tempted by this last addition to The Expanse saga. It' just a novella, but my reading pace was pretty slow due to work. (Read between April 21 & 26)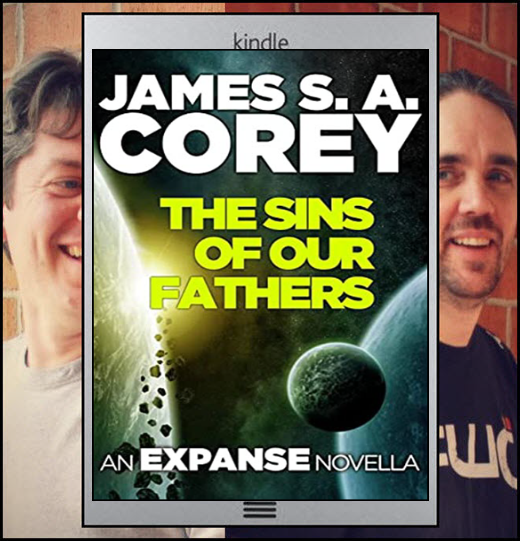 Book 19: One Day All This Will Be Yours (2021) by Adrian Tchaikovsky was next, and after a couple of pages, I knew I was in safe hands and that this will be an enjoyable and perhaps thought-provoking ride as we catch a glimpse of a world war fought with time travel technology.  (Read between April 27 & May 3)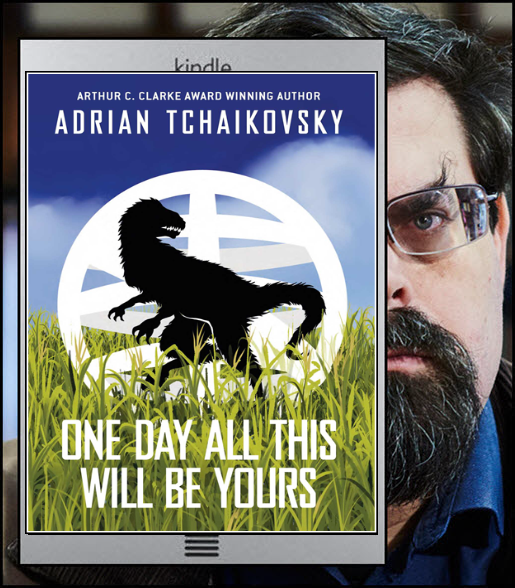 Book 20: Proven Guilty (2006), Jim Butcher's eighth Dresden Files book, was next. Oh I'm enjoying this one, but I've got so much work to do, so progress is slow. I finally finished it in the early hours of Thursday, May 26. Three weeks? Wow, this really has been a busy semester. Normally, that's a book that would have taken me a week or less to read. Summer vacation, please some quickly! (Read between May 4 & 26)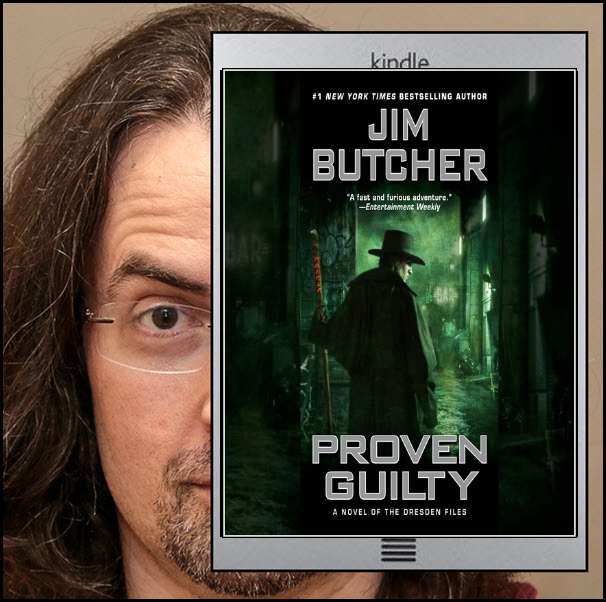 Book 21: Dead Silence (2022) by S. A. Barnes is described as "The Titanice meets The Shining". I'd adjust that to "The Titanic meets The Shining in space" – How could that not be great? And it had me hooked, and it was nice to find time to read more again as the semester slowly comes to an end. (Read between May 26 & June 1)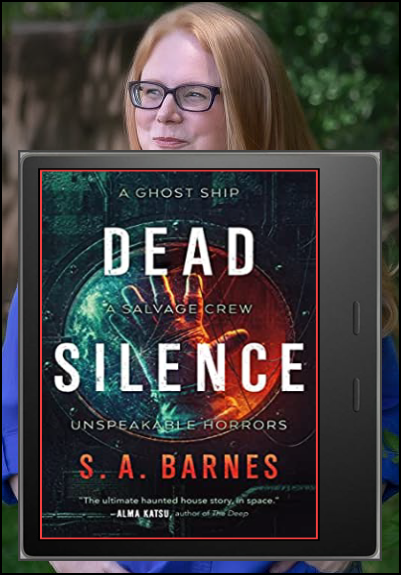 Book 22: The Alloy of Law (2011) by Brandon Sanderson. This next book set in Sanderson's Mistborn world and the first in his Wax and Wane quadrilogy wasn't on my short-term To-Be-Read list (TBR), but after a few minutes of indecision regarding my next book, this one came to mind. I'm 23% into it, and I think it's my favorite Sanderson book so far – not including his finishing of The Wheel of Time saga. Since the fourth book in the Wax & Wane quadrilogy is out in November of this year, perhaps this isn't a bad time to start and continue through the books published to date. (Read between June 1 & 10)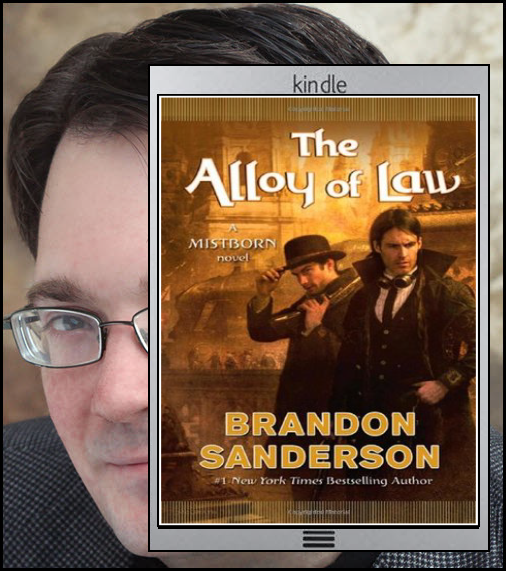 Book 23: Men at Arms (1993) by Terry Pratchet will take me through the last week and a half of the semester. (Read between June 11 & 22)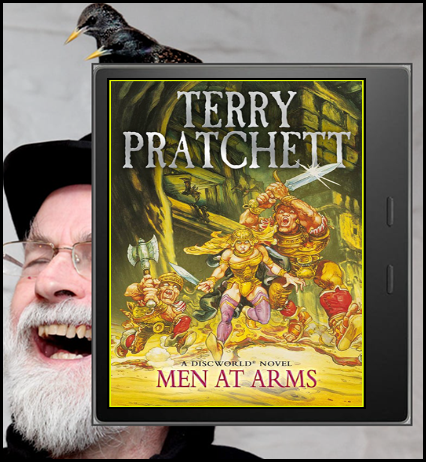 Book 24: Summer Frost (2019) by Blake Crouch was next, a novella as I continue to be not quite finished with my semester's work. I have heard a lot of good things about Blake Crouch, and this novella sure left me wanting to explore his work further. And it had an AI theme, which I appreciated after reading Superintelligence recently. (Read between June 22 & 23)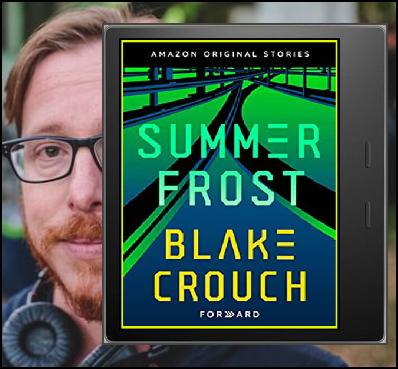 Book 24: Inversions (1998) by Iain M. Banks is his sixth book in his Culture series, and it's quite a departure as its set on a planet with a human civilization with Medieval-level technology. As such the science fiction element are almost – but not quite present, and I have to say it's probably my favorite of the series so far. It's just a little surprising that I'm not reading faster considering I am on vacation. It took three weeks, but you could say I savoured it rather than devoured it. (Read between June 23 & July 15)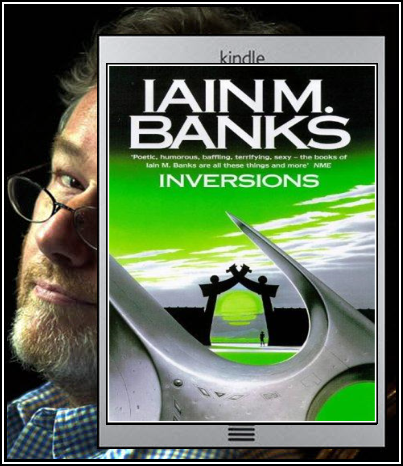 June ended with me about 33% into it and as 2022 crosses its mid-point, I'm just about on track to read fifty books this year. That first semester was an especially busy and quite unique being the first semester back on campus since the pandemic started, and we returned to the classroom a couple of weeks before its peak! And I had a couple of extra classes. Next semester will be totally different sans those extra classes, a lower level class that should be overall easier and less time consuming to teach, and a more normal Korea as – hopefully – Covid cases remain low and maybe even diminish. I should easily surpass fifty books this year, but I do have a big Outlander book to read, and that'll probably take up one month of the remaining six.
Comments
comments